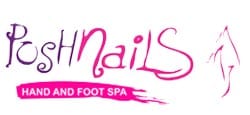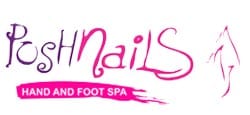 In 2002, Catherine Ilacad created Posh Nails Hand and Foot Spa. What it introduced to the modern women and/or spa addicts is unique and modern laid back ambience that made the establishment one of the pioneers in the natural care nail industry. As soon as the patrons enter Posh Nails Hand and Foot Spa, they will be greeted by a very relaxing and cool ambience consists of comfortable lounges, soft pillows, it's like they are being transported into a fancy girl's bedroom. To complete the cool set up of the place, soothing music plays in the background that makes the spa goers really feel relaxed and the overall experience make them come back for more. Ultra luxurious pampering and great customer service is what the company provides its loyal patrons.
Services Posh Nails Hand and Foot Spa Offers
Posh Grooming (manicure and pedicure with massage)
Posh Spoiling (Hands and feet treatment)
Foot Spa
Fetish
Nail Art
Posh Eyelashes
Italian Mandarin Scrub
Coffee and Tea Scrub
Posh Nails Hand and Foot Spa also offers services such as: birthdays, bridal showers, baby showers, and other occasions. During special occasions, the company offers special services such as Watermelon Summer themed service, Mother's Day special treatment etc.
It now boasts of outlets all over Metro Manila, namely: Tomas Morato in Quezon City, Geenhills in San Juan, SM Megamall, The Fort, SM Fairview, Ali Mall, Banawe and Commonwealth in Quezon City, SM North, Magallanes, Perea Makati. It also has branches in other cities outside Manila: Iloilo City, Pampanga, Davao, La Union, Batangas City, Cebu and Baguio City.
Posh Nails Franchise is open for those qualified candidates, who are keen to invest in this business, must be financially capable to shoulder the capital investment, and interested in running a hand and foot spa business.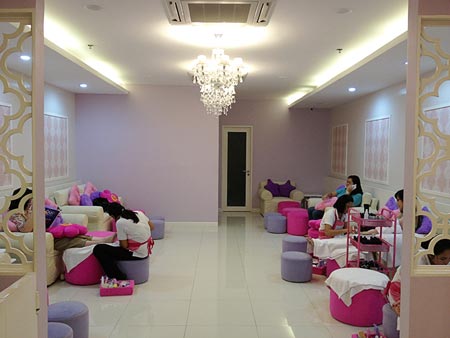 Procedures
Submission of Letter of Intent (or Inquiry Form)
Evaluation Form Completion
Meeting with the Applicant to discuss the franchise agreement further
Signing and awarding of Posh Nails Hand and Foot Spa Franchise Agreement
Franchise orientation
Get the downloadable forms from this link: http://poshnails.com.ph/franchise/
Posh Nails Hand and Foot Spa Franchise Information
Franchise Fee – Php 500,000 + VAT
Total Franchise Cost / Investment – Php 2,500,000 to Php 2,700, 000
Standard Package Inclusions
Training program for Nail technicians (as well as back of the house staff)
Daily Operations Manual
Pre-Opening Activities Assistance
Grand Opening Activities Assistance
On-going Marketing Support
ROI –  2 years
Additional costs
Construction and building cost
Furnishing & equipment
Rental security (deposit)
Change fund
Initial inventory
Continuing Costs
Royalty fee –  8% on gross sales
Advertising fee: – 2% on gross sales
Space requirement  –  minimum of 60 square metres
Franchise contract term – 5 years renewable (no fee)
Contact Details
If you're interested in getting a Posh Nails Franchise, you can contact them through any of their contact details below:
Website: www.poshnails.com.ph
Email: howtofranchise@poshnails.com.ph
Phone. Nos.: (02)373-8762, (02)373-8766
Mobile No.: 0928-744-0081
Contact Person: Rico Argamazo
Jack is a self-made entrepreneur, who actually started out in the Military, then worked for the Government for a few years, until he finally made that bold step and started out his own online and offline businesses. He's never looked back ever since, and hasn't been happier…