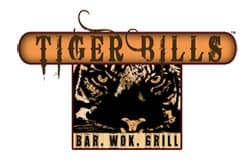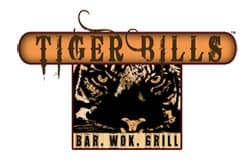 Tiger Bill's concept is East and West fusion, caters for customers who are tired of boring restaurants sprouting everywhere. Only the best dishes are offered in Tiger Bills, authentic Thai cuisine, alongside Western Grills. The restaurant strives to provide good food, good service all the time. It is where people go whenever they need to take a break from the hustle and bustle of the everyday life. Great ambience, friendly staff that ensure every guests feel welcomed and unbeatable price. Back in 2007, the first outlet is born in Exeter. 5 years after, the 2nd restaurant opened at Torquay, since then, it has become the diners' favourite hangout. Indeed, Tiger Bills is a profitable business from day one.
Menu:
Sizzling fajitas
Pad Thai
Smoked jack
Pad Kee Mao
Ultimate Nachos
Texas Cheese Melt
Polenta Fried Fish
NY Strip
Flat Iron
King Prawn Skewer
Half Rack Ribs
Kids Menu
Tiger Bills Franchise is especially crafted to benefit the franchisee and ensure success in this food business. This exciting franchise opportunity is available all over across Asia, Europe, Middle East and Africa. The assistance and support the franchisees receive from the company is tremendous. This is to ensure that business will be successful and long lasting where ever it may be located in the world.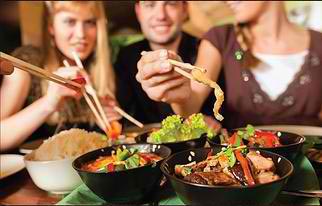 Benefits
Potential earning is great.
The system of operation has been tried and tested.
Low risk – the company's expertise and support package ensures the franchise's success.
Purchasing power.
Inclusion of Franchise Fee
Comprehensive start-up and on-going support package
Valuable business support every step of the way
Site selection
Training Program (High quality before and after opening)
Marketing
Latest technology
Operations manual (comprehensive)
Marketing and PR package
Promotional materials
Full website access
5 year renewable license
Full opening and on-site support
Support in project refurbishment
Site acquisition support
To express interest in Tiger Bills Franchise, fill up the form found on this link: http://www.tigerbillsfranchise.co.uk/sign-up/
And the company will contact you to discuss the franchise details.
Contact Details
If you need more information regarding the Tiger Bills Franchise, you may contact them through any of the following contact details below:
Website: www.tigerbillsfranchise.co.uk
Phone Nos.: +66 8 3568 5612
UK Mobile: +44 7707 863644
Email: patrick@tigerbillsfranchise.co.uk
Address: Region Asia,131 Moo 5, Near Mae Jo University, Nong Han, Sansai, Maejo, 50290, Thailand
Alternatively, you may contact:
Patrick Mauser, International Franchise Director.
Tel. No.: +668 3568 5612
Email: patrick@tigerbillsfranchise.co.uk
Contact them also through U-Franchise:
Website:  www.ufranchiseasia.com/#!tiger-bills-franchise-business/c11be
Email: franchising@u-franchise.com.ph
Phone No.: (02)634-0586, (02)634-3717
Mobile Nos.: 0920-983-0247, 0917-881-6999
Address: Unit 2807 Jollibee Plaza, F. Ortigas, Jr. Road, Ortigas Center, Pasig City, Philippines
Jack is a self-made entrepreneur, who actually started out in the Military, then worked for the Government for a few years, until he finally made that bold step and started out his own online and offline businesses. He's never looked back ever since, and hasn't been happier…