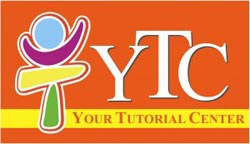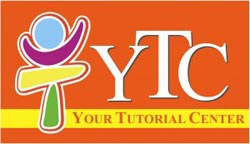 YTC (Your Tutorial Center) is not only a regular tutorial center, it is also a review and language center offering academic tutorial program from preschool to college all year round. During the summer season, review programs for DLSU, Ateneo, UP and UST is offered (Language enrichment, Reading and Advanced programs) to prepare the students for the coming school year. YTC believes that education is one of the most important factor that link people from all walks of life, and they want to be an instrument to strengthen the link. The company has expanded over the years and have branches in: Alabang, Caloocan, Las Pinas, Quezon City, Malolos Bulacan, and Davao City.
Services Offered
Academic Tutorials (Hourly, Quizzes and Exams Review, Monthly Academic Tutorial)
Languages (English Enhancement for Employment and Exams, English as a Second Language, Filipino Language/ Conversations, and Grammar for IELTS)
Reviews (College Admission Test, Entrance Exams Preparation for Reputable Schools, High School Qualifying Exam, and IELTS Preparation)
To qualify for YTC Franchise, the applicant must believe and share the same vision of the academic center, must shoulder the total investment, must have a strong business background (does not necessarily need to be in learning institutes), is willing and able to be trained, must have the skill and capability to handle and manage people oriented business opportunity such as YTC. This business has a huge potential to generate income and is easy to manage and operate. The franchisee should be the one to source, screen and hire manpower. But the franchisor will provide set of hiring qualifications and interview questions as well as pre-employment examinations.
ROI depends on the management skills of the franchisee, sales, investment and will be discussed further during the preliminary interview.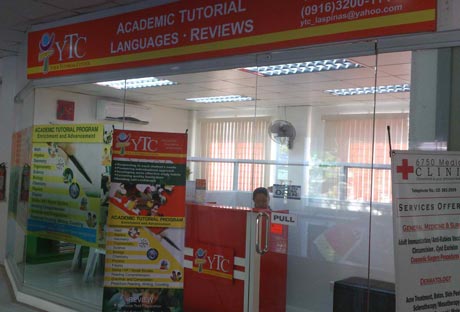 Criteria in selecting site for YTC Franchise Outlet
Must be located in private school areas, universities, offices and villages.
YTC requires a minimum of 40 square metres (ample space for 18 – table room, mini library, waiting area and comfort room)
Location is subject to approval of the company. All of the construction expenses, government licenses expenses must be shouldered by the franchisee.
Application Process
Send an updated and comprehensive resume as well as letter of intent to franchise.
Filling out and submission of Confidential Questionnaire.
Submission of proposed site, including a location map.
Advantages of Owning a YTC Franchise
It is a 3-in-1 INVESTMENT (Tutorial, Review and Language)
Wide clientele range
Developed, proven and tested business system
Practical and easy procedure
Training Program for Operations and Teaching is intensive
To start, it only requires a minimal area
The business will be ready to operate in 45- 60 days
Continuing fees are reasonable
Your Tutorial Center Franchise Inclusions
System Standards
Use of Proprietary Marks and Trademark
Vast experience and wisdom
Business Operations Manual
Full Initial Training Program for Management
Full Initial Training for Teaching Members
Site Selection Assistance
Centre Layout Suggestions
Exclusive Territory
Procurement Program
Pre and Grand Opening Assistance
Effective Field Service
Quarterly Visits from franchising team
Selection of Instructional Materials
Proven sales & Marketing Methodology
Special Program Assistance
Research & Development Assistance
Training Program regular updates
En-pay (Enrolment and Payment) System
Franchise Information
UNIT Franchise Fee – Php 475,000
Discounted UNIT Franchise Fee – Php 425,000
Initial Agreement Term – 5 Years
Required Space – Minimum of 40 square metres
Royalty Fee – 8% of Gross Sales
Total Capital Investment Requirement: – Php 975,000 to Pho 1,200,000 
Area Franchise Fee: depends on location (includes 3 unit franchise)
Contact Details
If you are interested in getting a YTC Franchise, contact them through any of their contact details below:
Website: www.yourtutorialcenter.com, www.rkfranchise.com/wefranchise/ytc/
Email: info@yourtutorialcenter.com
Phone No.: (02)806-2027
Mobile Nos.: 0932-866-6982, 0917-626-7908
Address: 3rd Flr. Red Maples Bldg., #411 N.S. Amoranto Sr. Ave., (formerly Retiro St.), Sta. Mesa Heights, Quezon City, Philippines
Contact them also through RK Franchising Consultancy: 
Manila Branch:
Email: rk@rkfranchise.com, rkfranchiseconsultancy@yahoo.com 
Phone nos.: (02)912-2946, (02)912-2973, (02)955-0734
Fax no.: (02)911-1966, (02)912-2973
Cebu Branch:
Email: rkcebu@gmail.com
Phone nos.: (032)253-5010, (032)254-0473
Address: RK Franchise Consultancy Inc., G/F Minnesota Mansion, 267 Ermin Garcia St., Cubao, Quezon City, Philippines
Jack is a self-made entrepreneur, who actually started out in the Military, then worked for the Government for a few years, until he finally made that bold step and started out his own online and offline businesses. He's never looked back ever since, and hasn't been happier…