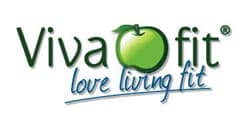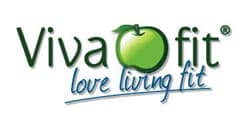 This company is the top European franchise, dubbed as the best women only gym. A world class fitness franchise, founded way back in 2002 in Portugal. This company has tremendously grown and known to be one of the best in Portuguese market, now in its 12th year, already has outlets all over Europe, South America and Asia. Husband and wife founder Pedro and Constance Ruiz. The company's mission is to help women achieve their ideal weight and feel good by including exercise and healthy eating in their lives. Easy and affordable workouts are provided in Vivafit. The staffs are friendly and helpful in making its clients feel better and lose weight.
Services Vivafit Offers
Circuit – 30 minutes a day various exercises with the help of machines and platforms.
Pilates – an exercise program which is designed to help the body become stronger and more efficient.
BodyVive – an exercise designed to be performed in a group
Body Balance – a group exercise
Sh'Bam – it is the same as circuit training when it comes to benefits it gives the body. Performed in groups and features dance moves.
Vivafit Franchise is inviting interested individuals who have the passion for healthy living and will share the same drive and goal with them; to join Vivafit in its success. It is offering a low-cost business opportunity in your country with a European touch, well renowned concept that is determined to be one of the best in the world in terms of fitness provider for women with correct nutrition and real weight loss results.
Starting 2010, Vivafit opened its doors for international franchising and since then, it has 9 master franchisees in the following countries: India, Singapore, Indonesia, Malaysia, Oman and Abu Dhabi.
Vivafit Franchise grants an exclusive 20 years agreement term. With its continuous innovations, all the franchisees are supported continuously by operational assistance and on-going training to ensure longer lasting success of the business.
Master Franchisees' Roles
To launch a successful pilot site in their home country
To sell individual Vivafit units to franchisees.
To train unit franchisees and support as well.
To promote and protect Vivafit brand in the home country.
Support Provided
Store/location approval
Initial training program for every staff positions at headquarters and on location as well.
Promotional and marketing tools in improving sales (with monthly campaigns)
Performance coaching
Tools in measuring financials, sales, usage, prospects, retention and marketing return
Technical support (Vivafit has excellent software tools)
Advanced training to keep up to date with current industry trends
International franchise conventions annually.
Details
103, 000 Euros – overall estimated Cost + VAT
750 Euros + VAT – Royalty Fee
150 Euros + VAT– Software fee
300 Euros + VAT – National Marketing Fund
Average Area – 160 – 200 square meters
Required locations are inside busy malls, city – center, commercial and residential areas with high pedestrian count,
Steps in owning Vivafit Franchise
Completion of the franchise application.
Meeting with the franchise team
Receipt of the detailed business information.
Approval of the franchise application.
Selection of site.
Signing of franchise documents.
Franchise training program completion.
Start-up of construction.
Grand opening and operation of a successful women only gym franchise!
Contact Details
If interested in applying for the Vivafit Franchise, you may contact the company at the following details:
Website: www.vivafit.eu
Facebook Page: www.facebook.com/VivafitInternational
Contact them also through U-Franchise:
Website: www.ufranchiseasia.com/#!viva-fit-franchise-business/c6u2
Email: franchising@u-franchise.com.ph
Phone No.: (02)634-0586, (02)634-3717
Mobile Nos.: 0920-983-0247, 0917-881-6999
Address: Unit 2807 Jollibee Plaza, F. Ortigas, Jr. Road, Ortigas Center, Pasig City, Philippines
Jack is a self-made entrepreneur, who actually started out in the Military, then worked for the Government for a few years, until he finally made that bold step and started out his own online and offline businesses. He's never looked back ever since, and hasn't been happier…