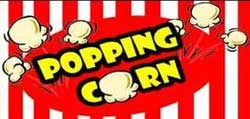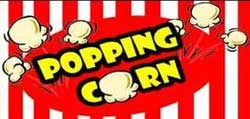 It is said that popcorn could be good for the health, but it depends on how it is prepared and cooked. 9000 years ago, popcorn was domesticated in Mexico and then later on made its way to South America, all the way across the globe eventually. Popcorn pops because it has certain amount of moisture and oil in its hull. It pops as soon as heat and pressure is applied, and voila delicious popcorn in no time at all. It can be popped in popcorn machines or microwave ovens. It is best served with butter, salt, cheese or even barbeque flavorings and best enjoyed while watching a movie.
Popping Corn Food Carts are best situated by cinemas, and other busy locations at popular malls and anywhere there is high pedestrian traffic.
Popping Corn Food Cart Products
Popcorn kernels
Powder (Cheese, Barbecue and Sour Cream)
Gulaman
They come in small, medium and large for affordable price of Php 25.00 to Php 65.00
Popping Corn Food Cart Franchise Package: Php 49,000
The following are included in the franchise package:
Semi High End Cart
Complete Set of Heavy Duty Equipment (Acrylic Juicer, Sauce Dispenser, Tong, Spatula)
Utensils and Wares
Initial Inventory costs P2,500
Crew Uniform (T-shirt, apron, hairnet)
Franchise Seminar
Crew Hands-on Training
Inventory Kit
Video Training & Operations Manual
Costing and Pricing Manual
Notarized Franchise Agreement
After Sales Support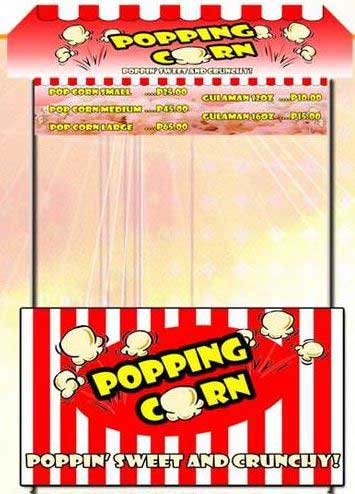 Advantages of Popping Corn Food Cart Franchise
No Royalty Fee
No Renewal Fee
No Hidden Charges
No Quota
ROI is in 3-4 months
The company is open for distributorship nationwide and there are recommended locations and provision of assistance in business registration as well. Also, free food tasting and orientation is offered by the company to interested franchisees.
To know more about the franchise application procedure, please visit this link: FaB Suffrage Food Services
Contact Details
Interested entrepreneurs may contact the company at the following details for inquiry and application of Popping Corn Food Cart Franchise:
Website: www.foodcartsfranchise.com
Facebook Page: www.facebook.com/FabSuffrageFoodCartFranchise/
Email: franchiseinquiry101@gmail.com
Phone Nos.: (02)509-1049
Mobile Nos.: 0915-2828213, 0921-4640789,  0925-3046789
Address: #17A Ground flr. St. Martin Bldg. Westpoint St., Cubao, Quezon City, Philippines 1109
Contact Person: Mr. Rhyan M. Viola
I am a content writer who is goal-oriented and passionate in what I do. I use my hard outer shell to guard me against deception and betrayal. The moment I start, I rarely look back. I strive hard to live up to the high expectations that others expect from me.