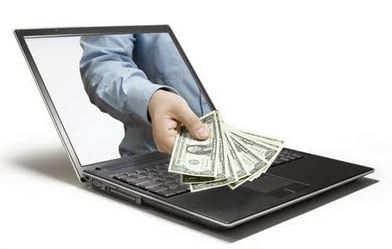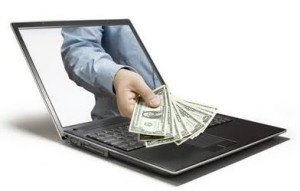 Not every people have the luxury of time to work the traditional way, going to the office every day at certain work hours (getting beaten of traffic even before reaching work). We all need to work to be able to survive; it's just a matter of choosing what job would be best suitable for each and every one of us.  However, some of us really cannot do that nowadays due to some personal reasons; most common one is having small children that need to be taken extra care of. But worry not; there is the internet where you can find several ways on how to make money, while you are having a sip of your favorite drinks, at the very comfort of your home. There would be no need to get up very early to spare some time battling the daily traffic while on the way to the office for one. Another advantage is that, you can work wearing the most comfortable clothes on (unless you do not work as an online tutor wherein you need to use a video cam). Of course, it is case to case basis. Students who want to earn income to help out in their studies are also doing this kind of work at home.
I gathered several options on how to make money with the internet; hopefully you'll be able to find this helpful for you or your friends who are looking for ways on how to do this. Of course, what you need to contemplate on first is what job will suit you best, what skills you have and capable of, and go from there!
Odesk
This is a global job posting site, wherein applicants from all over the world can apply at certain jobs suitable for them be it Data Encoding, Website Testing, Chat/Email Support, Customer Service Officer, Virtual Assistant, Admin Support, Bookkeeping, Website Developer and a whole lot more! First step is to create an account on this link, and start from there: Odesk Sign-up. Odesk employers pay the freelancers weekly if you are on a regular contract. But if you are on a fixed job contract, the payment will be after ach job completed or depends on the agreement between employer and freelancer. This link will run you through on how to spot a scammer on Odesk: How-do-I-avoid-work-from-home-scams-on-oDesk
Blogging
If you are someone who is inclined to writing from anything personal to politics, then this would be the right one for you. Most of the blogs are focused on certain topics; my personal favorites are travel and food blogs wherein people document their trips and food experiences, very interesting and informative! Bogs usually link to articles from another websites for reference. What you need to do to get started is create your blogging platform. As you are just starting, you can use one of the free websites such as: WordPress.com. Here is the fun part, once you have created an account, you can start designing your blog. WordPress offers a lot of themes to choose from, let your creative juices flow and you are off to a good start!
Become a Translator
There are several online companies who are looking for translators online, so if you have the knowledge in this area, then you can start making money out of it. It actually pays (literally) being a multi-lingual!
Online Coding Jobs
Basically, the job description is to help out Physicians or health organizations to reimburse from the insurance companies for the services they are providing to patients. You should be someone who pays good attention to details, must be good with numbers, and can work independently are some of the requirements of this job.
Paid surveys
It is one of the fastest ways on how to make money on the internet. All you have to do is answer surveys by clicking buttons, your ideas are what they need and they pay you for it (that is the best part). How do you get paid by these companies? There are certain points you need to reach to be able to redeem your earnings, you can choose from redeeming coupons/vouchers (for online shopping sites like Lazada.com.ph ) or even cash through whatever money portal you find convenient for you (PayPal is one example). Global Market is one of the biggest survey websites, and the most important thing is, it's legit! Create an account now to start earning! www.globaltestmarket.com
Become an Online Website Tester
How does it work? Website owners are paying money for real persons to use their websites (usually newly built ones), this enables them to discover which is confusing on their sites, or which area needs to be fixed (due to some bugs). Normally, the main tools for this online job are screen recorder as what's happening in the computer screen needs to be captured, ever mouse click and movement is crucial to the testing. There are some employers that want their testers to voice out any comments they may have in the process. The videos usually take about 10 – 15 minutes long. Some of the requirements to pass this job: you must be 18 years old, a PC with a broadband connection and a microphone (a webcam is not required as your face will not be shown), a screen recorder app etc.
Online Transcription Jobs
Virtual Transcriptionists are one of the most sought after nowadays. This is one of the best paying online jobs and available 24/7 as well so you can choose to do this at anytime you find convenient for you. Basically, what the employers require is to type the words you hear from the audio recordings provided to you. Fast typers will have a great advantage; but punctuation marks need to be watched carefully at the same time. Open Office, Microsoft Office are good software to use for this job. Of course, reliable and fast internet connection would be needed as well. Here are some of the sites to get transcription jobs all day and night long:
www.elance.com
www.odesk.com
www.guru.com
www.ifreelance.com
Website Designing
Individuals who want to start their own websites but do not know how, employ Web Designers to do the task for them. This involves a thorough planning, gathering of ideas, visions and implementing them. There are several factors involved in designing websites:
Layout – ads, graphics and texts are arranged
Color – the choices would depend on the client's purpose, they should complement the organization (or brand) and even the personality of the client/organization. Tip: safe colors always go well. Graphics – these include logos, icons and photos placed strategically and must not make browsing the site too slow.
Fonts – they enhance the design of the website, and must not be an eye sore for the site visitors.
Content – they must have relevant keywords and be optimized for search engines, must be useful and relevant so as not to confuse readers and provide consistency as well.
Visit this site for more technical information about this job: what is web design?
Checkout this site to get started: ph.godaddy.com
Write and publish eBook/s
If you have the knack in writing books, then this could be your ticket to be one of the bestselling authors on Amazon as well as earning good income out of it!
Here is a simple guide on how to get this going:
Build your book – use Word in writing your eBook as it's acceptable on Amazon. Save your work as .doc or .docx format.
Font Matter Creating – this is the beginning page/s of a book that consists of Title, Copyright, Dedication and Prologue pages (but not limited to these).
Formatting Text – this is finalizing of your work, indentation, page breaks, spacing etc. to make the eBook pleasant for the readers.
Creating an Active Table of Contents – since Kindle content is resizable, page numbers are really not necessary so it's vital that your eBook has this to facilitate navigation.
Creating Back Matter – this consists of Notes, Appendices etc. that can be found at the last pages of your book.
Uploading your final work for sale on Amazon on this link: kdp.amazon.com
Be an Online Tutor
There is nothing more fulfilling than to be a part of someone's growth educationally. This job does not necessarily require applicants to be an Education degree holder: but surely, it will be of great advantage. Most of the clients are children from other countries such as: China, Japan, and Korea among others. A good command of the English language is a must, as well as a PC, a fast and reliable broadband connection and a good camera. www.rarejob.com.ph is a legit online company who hires English tutors in the country. Explore the website and create and account to be able to get things started for you, if being a one-on-one tutoring would be a great choice of home based online job for you.
Sell Photos Online
Don't let your stunning photo collections go to waste, (especially if you have invested for a good camera). Selling photos to legit websites is also one of the ways on how to make money on the internet. There are several websites buying the most mind bowing photos taken by amateur photographers (or even professional ones). The first thing to do is create an account with one of the stock photography websites, upload the photos for approval, as simple as that. But be aware that you will also get commissions from your approved photos if someone bought it. You can sell your photos to the following stock photography websites:
www.dreamstime.com
shutterstock.com
en.fotolia.com
www.istockphoto.com
Each of these websites have different rules and policies when it comes to creating an account to get started, choose which one is best suited to your needs.
Sell your old and new stuff
Aside from getting rid of things you do not really need and clearing up some precious space in your home, you will be able to make money out of it as well. As for new stuff that you can sell, they could be unwanted gifts, newly bought clothes one size bigger (or smaller), and a whole lot more really.
These are some of the popular websites that you can sell your stuff to:
www.olx.ph
www.ayosdito.ph
ph.88db.com
www.shopinas.com
www.ebay.ph
Be a Call Analyst
Humanatic is an American online company that provides jobs to freelancers globally. The main job description is to be able to categorize every call (pre-recorded) you receive. There are certain rates for every completed call you make. Create an account on this site: www.humanatic.com and wait for log in details to be provided to you if your application is approved. Application approval usually takes from 24 hours up to 2 weeks, depending on the number of applicants. The company pays the freelancers through PayPal, so you better to have an account to be able to withdraw your earnings weekly (which has a threshold of 10 USD).
Make and Sell Music
Well, if you are an aficionado that is. Gone are the days that musicians get tired submitting their works from studio to studio only to be turned down. www.tunecore.com  has one of the largest music catalogs in the world. The music sold to the website is being heard in the finest and biggest music services such as: Spotify, iTunes, Amazon, Youtube, Google Play, Xbox Music etc. cdbaby.com is another website where you can sell your music online as well.
Advertise your other skills online such as the following:
Nanny Services
Housekeeping Services
Catering/Cooking/Baking Services (you can post your creations on Social Media and post the link in your online ad)
Landscaping
Driving
Day Care Services
If you have made up your mind as to which jobs/skills suit you best, you may have to consider opening a bank account or creating a PayPal account online to be able to withdraw the money you earned. You can sign up using this link: www.paypal.com do not worry if you have no credit card to link into your Paypal account, you can also use debit visa cards. One of the good banks that provide this service is Union Bank (EON debit visa), link the card into your PayPal account and you are good to go after 48 hours. If you have more ideas on how to make money on the internet, please feel free to post them in the comment box.
I am a content writer who is goal-oriented and passionate in what I do. I use my hard outer shell to guard me against deception and betrayal. The moment I start, I rarely look back. I strive hard to live up to the high expectations that others expect from me.