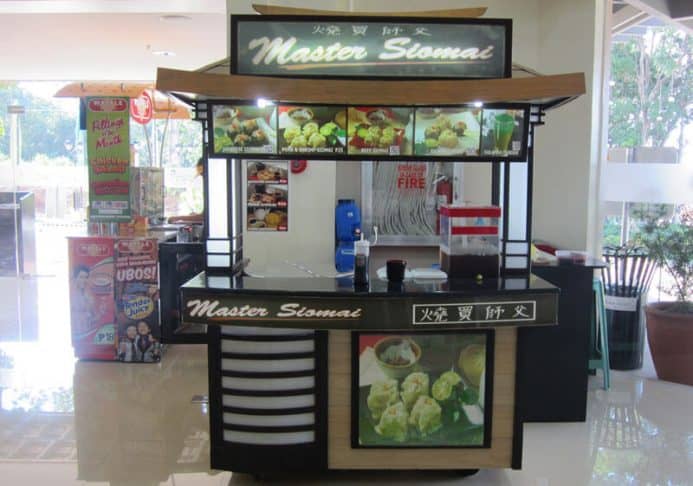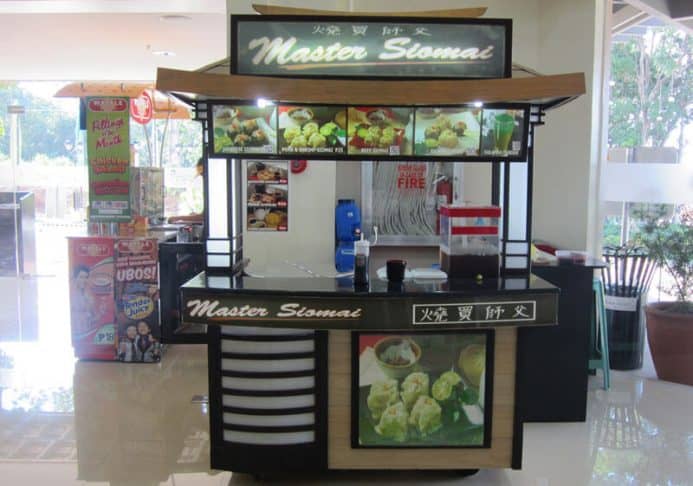 When thinking of business ideas in the Philippines, a food cart is one of the most popular. Filipinos love to eat and with this, anything that has got to do with food will likely be a success. For people who do not have the luxury of financial resources, a food cart is a practical choice because of minimal capitalization that is required while being promising in terms of success it can yield.
With the multiplicity of the choices that are available for food cart franchise, which one should you choose? Keep on reading and learn from some of our recommendations below. This will make it easier for you to evaluate different options and see how one is possibly different from the other.
Buko ni Fruitas
Philippines is a country that is rich in terms of fruits, and one that we have in abundance is buko, derived from a coconut tree. Buko ni Fruitas is a food cart business that takes advantage of the high supply of coconut in the country. Established in 2005, this is the child of a more established franchise, Fruitas.
The young coconut, which is the main ingredient in what the food cart sells, is very refreshing and will be reminiscent of summer all year-round. The franchisor does not only guarantee offering the best products, but is also very hands-on when it comes to training and quality control.
Chow Meals
Rice is a staple in every Filipino's meal, whether at home or outside, even for people on-the-go. Chow Meals food cart franchise is sure to be a big hit for Filipinos as it combines fried rice and eggs with hotdog, tapa, tocino, corned beef, or chicken, among others. Whether it is for breakfast or dinner, or even for snacks, it can be a top pick for a filling meal.
If you are looking for small capital business ideas, Chow Meals will undeniably make a good choice. With just 39,000 pesos, a good location, and the determination to succeed, you can climb all the way to the top.
Master Siomai
When you speak of siomai, this is one franchise that is most popular, not only amongst people looking for a franchise, but also among customers. One thing that makes them different from other traditional food carts is the offering of Japanese siomai in their menu. Aside from their siomai, they also serve a refreshing black gulaman drink.
If you are interested in having a franchise of Master Siomai, you have to prepare at least 280,000 pesos. From such amount, you already have the cart, freezer, steamer, and juice container, among others. The franchise fee also comes with 7,000 pesos worth of food and paper products. Whether it is inside the mall or along a street with high foot traffic, this is a franchise opportunity that can provide exceptional returns.
Mister Donut
Established in Boston in 1955, this donut company first opened in the Philippines in 1982. Today, there are more than 2,000 stores in the country, which include smaller food carts, or what is also known as a concept shop. This is an excellent choice to get started without having too much capital as you can get started with just 180,000 pesos to invest.
For those who are interested in having a Mister Donut food cart franchise, there are several options when it comes to size of the cart and its specific features. The smallest has a frontage of 1.35 meters. On the other hand, the biggest has a frontage of 2 meters and height of 2 meters as well.
Waffle Time
When looking for food that can quickly fill your stomach, waffle is one of the best choices. This makes it easy to understand why Waffle Time has succeeded as a food cart business. Some of their best-selling products include American hotdog, German cheese franks, New York beef franks, and Swiss chocolate waffles, among others.
From the start of its operation in Iloilo in 1998, it did not take long before it became a popular brand and penetrated other cities all over the country. In 2004, it opened for franchising, providing opportunity to share their success with other entrepreneurs. A franchise of Waffle Time today would cost at least 350,000 pesos, which already includes franchise fee and security deposit.
Zagu
In the world of franchising, a food cart is a term that is not only exclusive to food itself, but includes even drinks. Zagu, a name that is already established in the market, is a franchise that will allow you to sell refreshing drinks with tapioca pearls. It has gained a loyal following from the market because of the diverse selection of flavors, and more importantly, unmatched taste.
From the time it has been established in 1999, it has now grown to be one of the best in food cart franchises. However, because it is already a popular brand, expect the franchise cost to be higher than other alternatives. Generally speaking, franchise packages from Zagu can cost anywhere from 370,000 to 450,000 pesos.
Summary
From a refreshing drink to a filling meal, there are tons of possibilities that can be taken into account for a food cart franchise. At the end of the day, however, it is important to first conduct your market research, making sure that your food cart will be a success. Even if it is a promising idea for business ideas in the Philippines, as the franchisee, there is a need to exert conscious effort to succeed.
A graduate of Marketing Management who tried his luck with Sales and soon found himself writing for a living. He began as an Academic Writer before turning into online content and getting serious with his own blog. He daydreams of embarking on an exploration of what the world has to offer while finding inspiration to put his thoughts into writing. He currently contributes for WhenInManila.com. You can check his own blog at themusescamecrashing.wordpress.com.