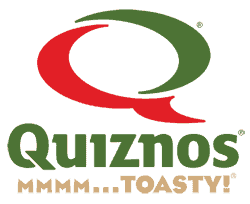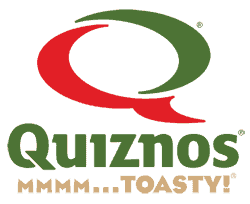 Everyone's into sandwiches. Nothing beats eating one with a lot of fresh and handpicked greens stuffed between them. Add the softness and the crispy texture of the bread and you're all set for one of life's simplest pleasures. You'll be hard to find someone who will turn down a sandwich. It all started way back to the time of John Montagu, 4th Earl of Sandwich, who claims that he invented it. From that point, it has evolved into something more and for the better.
Sandwiches are pretty normal right now. A lot of restaurants offer them. There are also a lot of restaurants that serve sandwiches as their main food. One of the household names is Quiznos, based in Denver, Colorado. It's one of the, if not the best, leading sandwiches restaurants worldwide. That's how far spread their market is. It was founded in 1981 by Jimmy Lambatos, which he then sold to Rick and Richard Schaden in 1991. At the end of 2013, they have 1,500 domestic locations and 600 international locations. All in all, they have more than 3,500 restaurants worldwide.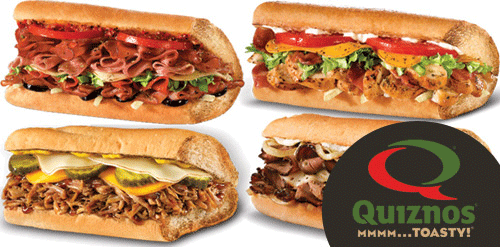 Some of their signature sandwiches are:
Chicken Carbonara
Honey Mustard Chicken
Meatballs in Marinara Sauce
BBQ Chicken Melt
Veggie
Classic ones include:
Classic Italian
Classic Club
The Traditional
Honey Bacon Club
Chicken Ranch and Swiss
For their steak sandwiches, they have:
Peppercorn steak
French Dip
Zesty Grille Steak
Garlic Steak
Being a part of their team is not that hard. Franchising a Quiznos store is actually quite easy and here's a guide on the how's and what's to do.
Quiznos Franchise Details
Franchise Fee is P950,000, regardless of how big your store is going to be
Total investment ranges from P3 M to P7 M. It depends on the location you build in and the size of the store you're going to put up. This all covers the costs which includes the franchise fee, architects, even your initial food order
Royalty fee is 8% of gross sales (after discounts such as coupons among others), depending on your financing structure
Advertising fee is 2% of your gross sales (after discounts) in the Quiznos advertising funds. These said funds are to be used in advertising, market research, and other activities to raise sales.
Franchise term is for 7 years.
The store concepts are:
For QUIZNOS Convenience Restaurants, (best located near cinemas, food courts, take out counter concepts, kiosks), it should be around 35 square metres to 69 square metres.
For QUIZNOS Non-Traditional Restaurants, (best for mall spaces, office buildings, BPO buildings – with a seating capacity of 20 to 30 persons), it should be around 69 square metres to 99 square metres.
For QUIZNOS Traditional Restaurants, (best for standalone restaurants and mall spaces with wide alfresco areas), it should be around 100 square metres and above. 
Where to start on franchising a Quiznos store:
One should review the information on their global website (www.quiznos.com). If you still have more questions, feel free to request for more information from their Quiznos Philippines office.
Fill out the application form on their website and send it via email to franchise@quiznos.com.ph
Once everything is all good, you need to schedule an appointment to meet with the Quiznos Philippines Franchise Team.
Sign a Quiznos Franchise Reservation Form.
Select a location.
Read through and understand the Franchise Agreement. Sign it right after if you're all good with the terms.
Contact Details
Franchise a Quiznos store now! You can reach them at:
Website: www.quiznos.com.ph
Email: fhcarreon@quiznos.com.ph, franchise@quiznos.com.ph
Address: QUIZNOS PHILIPPINES, Quizee Foods Phil Inc., Philippine Stock Exchange, Exchange Road. Ortigas, Pasig City, Philippines
Jack is a self-made entrepreneur, who actually started out in the Military, then worked for the Government for a few years, until he finally made that bold step and started out his own online and offline businesses. He's never looked back ever since, and hasn't been happier…