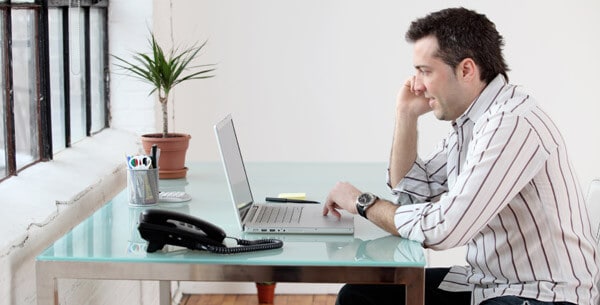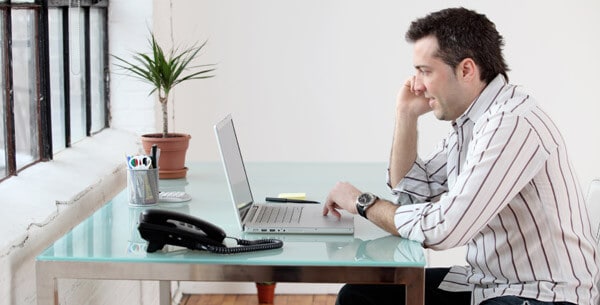 Establishing a small business at home can provide an abundance of benefits, such as earning money in the absence of the need for intensive capitalization. More so, it offers convenience and flexibility as you will manage your own schedule. Nonetheless, success may be elusive for some people, especially for those who venture into a home-based entrepreneurial endeavor in the absence of being fully prepared.
For those who are interested in establishing a home-based business, keep on reading and you will learn some of the mistakes that should not be committed. Many of the successful entrepreneurs today would surely agree that these things are a big no-no. While there is no definitive formula to success, avoiding these mistakes can do a lot to influence favorable outcomes.
Starting without a Plan
Most people proceed with a home-based business in the absence of a formal plan. However, it should be noted that having a business plan is important as it will outline the things that will be needed, including the strategies to achieve the goals of the business. Without a plan, there is no framework that will govern business operations.
The business plan will serve as the roadmap, an outline of where the business currently is and where it intends to be in the near future. It should include goals that are specific and realistic. More importantly, it should outline an action plan that will let you know what should be done.
Having Lack of Discipline
Working at home, or having a home-based business, often leads into lack of discipline. Some people find it hard to find the balance between work and personal life because they are just at home. However, it is important to make sure that your work or business is treated differently from your personal life.
By being disciplined, it is tantamount into having focus. You should know what you are doing and should be aware of how you can trudge the right direction. In order to maintain focus, learn to know how to set your priorities.
Not Asking for Help
There is no place for pride if you plan to operate your own home-based business. It is important to recognize that success will be more likely if you are going to pursue your dreams with the help of other people. Do not be afraid to ask for assistance when needed, especially if it is very obvious that their help can do a lot.
Success is more likely to be achieved if you will be trained or mentored by someone who has extensive knowledge in the industry. This will provide you with the knowledge and skills that will be necessary. In addition, there will be instances where you need to pay for professional services that are needed to sustain business operations, such as web design.
Not Investing Enough
If you want your small business at home to succeed, there is a need to have the necessary investment. You do not need intensive capitalization, but you need to have more than enough. You can also take advantage of the loan or financing programs extended by different banks to have the capital that you need.
As a way of preparing for your home-based business, it is critical to account all the costs, including the daily expenses. Set aside a part of your money that will be used solely for business and make sure that you keep a record of such. Create a balance between your budget for business and personal life.
Giving Up Your Job
This is another mistake that is committed by most people. A lot believe that a home-based business would need their full attention. While the latter is indeed true, this does not necessarily mean that you instantly need to give up your job.
In many instances, people start their own business without having to give up their employment. This gives them the opportunity to still have a steady stream of income to sustain their daily living. Once you have already established your business and after achieving stable performance, this is the time where you can be more focused in it and give up your work.
Being too Obsessed with the Business
It is important to maintain a balance between your business life and your home life. Simply put, with a home-based business, there should be no reason for you to forget about spending time with family and friends. From time to time, go out and socialize with other people.
Too much obsession with your business can have a negative impact on productivity. If your world just revolves around it, you will soon lack the motivation and inspiration. Again, the key here is to maintain balance between business and your personal life, especially if you have a family.
Choosing a Business Because of Money
With the abundance of the business opportunities that are available, which one should you pursue? For sure, a lot would be interested with one that has attractive returns on capital. Nonetheless, when it comes to business, money should not be the only factor that will motivate you.
You should choose a business you are passionate about, and not only one that is promising in terms of its financial yield. When you have passion for your business idea, it will be easier to surpass all challenges that may come your way.
Summary
In sum, while having a small business at home can prove to be personally and financially rewarding, its success is not 100% guaranteed. In order to increase the likelihood of having a favorable business performance, make sure to not commit any of the mistakes that have been mentioned above.
In a nutshell, you should have a solid plan before you get started, have the discipline that is needed, ask to help from other people, invest enough, find the balance between business and personal life, and choose a business idea that is close to your heart. With these things in mind, there will be a higher likelihood of being successful.
A graduate of Marketing Management who tried his luck with Sales and soon found himself writing for a living. He began as an Academic Writer before turning into online content and getting serious with his own blog. He daydreams of embarking on an exploration of what the world has to offer while finding inspiration to put his thoughts into writing. He currently contributes for WhenInManila.com. You can check his own blog at themusescamecrashing.wordpress.com.