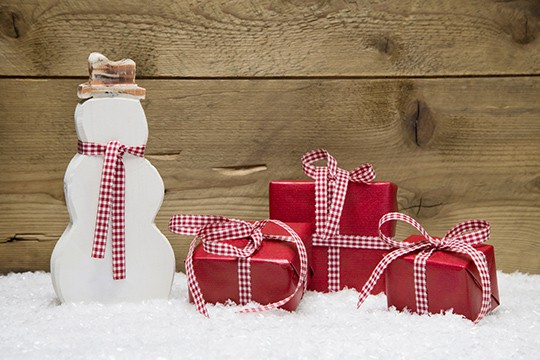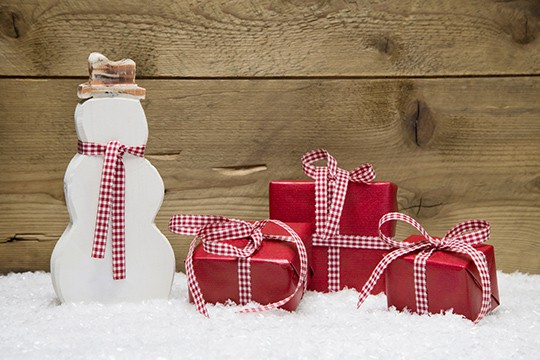 Christmas is fast approaching. The season to be jolly has just kicked off. For those who are entrepreneurially oriented, this is tantamount into taking advantage of various Pinoy business ideas that are anticipated to generate extra income for the holidays. With the abundance of the possibilities, however, which can prove to be best?
Keep on reading the rest of this post and you will learn more about some of the businesses that are most promising for the holiday season. In a country like the Philippines where Christmas is widely celebrated, these ideas will surely be a hit.
Food
When thinking of the best businesses that one can start, regardless if it is Christmas or not, food is always an idea that can prove to be attractive. For Christmas, this is a perfect choice because a lot of Filipino families celebrate Christmas by bonding with each other where food is a staple. More so, food also makes a good gift, which is why it is a promising business.
If you love cooking, you can make money out of such hobby. The good thing is that you do not need to have too much capital to get started. Some of the ideas that you can consider include puto bumbong, ube jam, embutido, spaghetti, and bibingka. All of these are traditionally found in a Filipino family's table during noche buena, providing your food business with an excellent potential.
You can also consider making food that can be given as gift for loved ones during the holidays. Fruit cakes, cookies, brownies, cheesecake, and other sweets, will surely be a hit. More than having good-tasting food, consider investing in attractive packaging as well to make it even more appealing for buyers.
Christmas Cards
In a time wherein holiday greetings can be sent via a text message or a simple Facebook wall post, are there still people who would bother to send a card with a personal note? Yes, there are still people who would do so, especially for those who really want to make their greetings felt. With this, you can also consider making your own Christmas cards and have such sold to officemates and friends.
The good thing about making Christmas cards is that it is a very cheap business. However, you will need to be creative for your cards to standout and so that people will buy them. Make sure to create designs that are captivating and heart-warming to increase the likelihood of having a favorable business during the Christmas season.
Home Decors
In the Philippines, Christmas is already felt from the first day of September. You can hear Christmas songs being played in malls and you can see Christmas decors in many places. With this, another good idea for a business with small capital would be making your own decors. With creativity and the right choice of materials, you can create pieces that will be admired by your customers.
Some of the most popular Christmas ornaments that you can make and sell include door wreaths, Christmas tree decors, and Christmas socks. If you want to gain an edge above those products that can be seen in the malls, you can use indigenous or recycled materials for your decors. You can also create customized decors based on the specifications of your clients.
Accessories
There is no doubt that Filipinos are generous. We like giving gifts, even if we know that we do not have the luxury of financial resources. The good thing is that gifts do not necessarily have to be expensive since it is the thought that actually matters.
Home-made accessories will make a good business for Christmas because they are very cheap, making people buy such to be given as gifts to their loved ones. Bracelets, necklaces, and rings are some of the accessories that you can make at home. There are many DIY guides online that can provide you with comprehensive instructions on how to make these accessories and make them appear expensive even if they are really economical.
Corporate Giveaways
Christmas is the season where employers can express their gratitude to their employees and one way of showing such is not just through giving Christmas bonus, but also giveaways. With this, you can also consider making notepads, pens, and calendars. More often than not, they will have to be personalized, which includes printing the name of the company alongside the items.
If you only have the right idea, this can be a big business, especially if you are able to tap big accounts. You need to be persistent in looking for companies with a huge workforce. You should start looking for clients early on so that you can gain an edge above other businesses that are also making corporate giveaways.
Clothes
Setting up an online shop is now a lot easier since there are many software programs that will make it easy for you to display different items and have them sold. With this, why not consider selling clothes online? These clothes can be considered by people who are looking for the best gift ideas. Also, many Filipinos want something new to wear for the holidays, which makes the business more attractive.
If you are headed out of the country, such as in Thailand or China, you can shop for clothes there at very cheap prices and have them sold here in the Philippines. If you have more time and effort to spare, and if you have the creativity that is needed, you can also design and make the clothes that you will sell.
Conclusion
The Pinoy business ideas that have been mentioned above can potentially be sources of additional income during the holiday season. Regardless of what you choose, the important thing to do is to make sure that you invest heavily in your marketing efforts. Tap the power of social media and word of mouth to let others know about your holiday offerings.
Is there any other business idea that you believe will be perfect for Christmas? Feel free to leave a comment!
A graduate of Marketing Management who tried his luck with Sales and soon found himself writing for a living. He began as an Academic Writer before turning into online content and getting serious with his own blog. He daydreams of embarking on an exploration of what the world has to offer while finding inspiration to put his thoughts into writing. He currently contributes for WhenInManila.com. You can check his own blog at themusescamecrashing.wordpress.com.