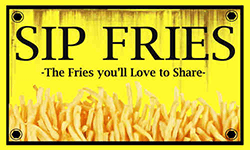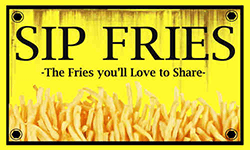 Fabsuffrage Incorporated was established on October 2014 with its mission of helping everyone build their own business by providing good quality and services. The company houses a proven and tested business system together with an experienced management team, which continuously develop the products and research facilities.
Sip Fries is one of the famous franchises offered by Fabsuffrage Incorporated. The concept is not new in the market but Filipinos love French fries. Sip Fries offers a variety of flavors like BBQ, cheese, and sour cream. It also offers flavored drinks like red iced tea, lemon iced tea, and citrus green iced tea.
For a starting fee of 79,000 PhP you can start your own French Fries business with Sip Fries! Listed below are the inclusions for the franchise package:
Kiosk Type Food Cart
Staff Uniform (Tshirt, Visor, Apron, Hairnet, Mouth Guard)
Utensils: Food tong, Strainer, Pitcher, and Weighing Scale
1 Unit Automatic Juicer
1 Big Deep Fryer
Staff/crew Training
Franchise Manual
Business Product Orientation
Inventory Kit
Notarized Contract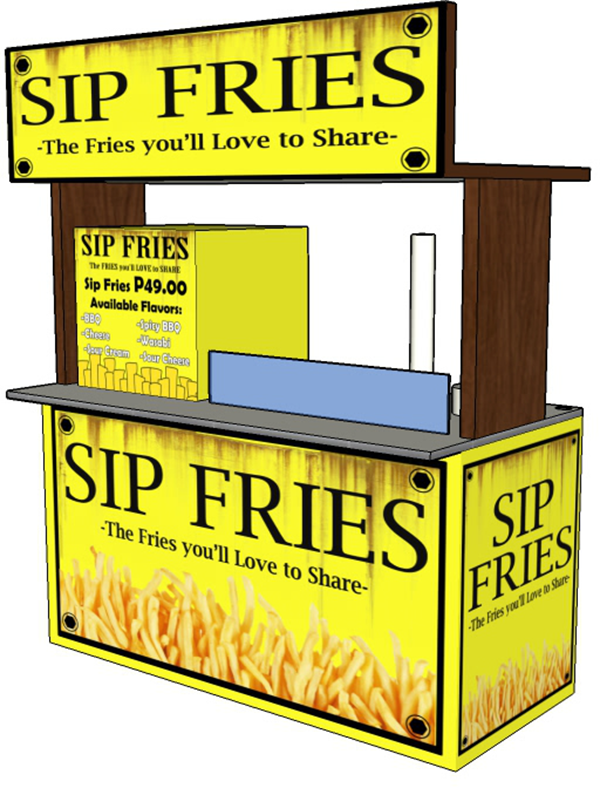 For additional information or if you want to visit their office or showroom, please refer to their information below.
Contact Details
Below are the SIP Fries' contact details:
Facebook Page: www.facebook.com/foodcartphilippines
Website: ifoodcart.com
Email: combalicerkirk@yahoo.com
Mobile No.: 0935-3791123, 0925-8083348, 0949-8856558
Address: 17A Unit 302, St. Martin Bldg., Wespoint Street, Cubao, Quezon City, Philippines
TJ is an alumnus of the University of the Philippines Diliman. He is currently running an online business from home. He writes business articles for passion. On his free time he plays Dota 2. He simply wants to be a good son, brother, boyfriend, and Filipino citizen.