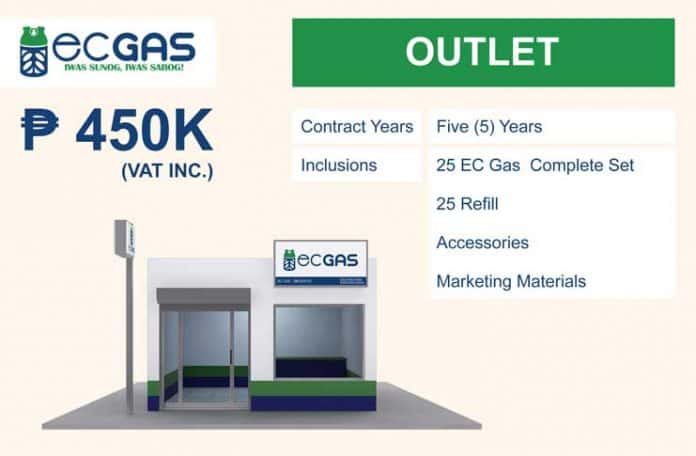 Looking for a promising Franchise to invest in? Think LPG Business. Why? Well that's actually quite obvious. Millions of families use LPG on a daily basis. They need to refill their gas supply at least once a month. This means: Big Market + Consistent demand = Good investment. In this article we will examine the EC Gas Franchise by Eastern Petroleum.
Eastern Petroleum: History and Milestones
Eastern Petroleum Corporation is one of the country's largest independent petroleum players. It was established back in 1996 and continues to provide world-class and environment-friendly energy to fuel the country's economic growth, as well as to develop growth and entrepreneurial opportunities for Filipinos.
Since its establishment, Eastern Petroleum has pioneered in introducing world-class technologies and quality fuel products into the Philippines. Part of its many milestones, the Company was recognized for being first to comply with the Clean Air Act of 1999 and for being the first to comply with the Biofuels Act of 2006 by blending and marketing Biodiesel and Ethanol-blended gasoline into the local market.
Just recently, Eastern Petroleum introduced its Eastern Composite (EC) Gas LPG cylinders – the first explosion-proof and non-steel cooking gas cylinders in the Philippine market, a move considered to be the most significant innovation in the last 65 years.
Eastern Petroleum's products and services have been complemented by its central operations and retail network workforce of 750 professional and competent individuals. Through the years, the Company has grown its retail network of gasoline stations and EC Gas distribution to about 200 sites across the Philippines.
As a catalyst for economic development and inclusive growth, Eastern Petroleum plans to further expand its retail network of gasoline stations and EC Gas distribution hubs to provide entrepreneurial and employment opportunities to many Filipinos. The Company continues to develop different LPG franchise and dealership packages for aspiring entrepreneurs and offers exciting franchise programs for its fuel and EC Gas business segments.
In 2013, Eastern Petroleum ranked 668 of the Top 1,000 Corporations in the Philippines surveyed by the Business World, posting Php3 billion in gross revenues.
Eastern Petroleum envisions its group of companies to remain on track of its target to double its revenues by 2018 with the continuous growth in EC Gas users around the country and revenue contribution from its real estate and power generation arms.
Eastern Petroleum also plans to intensify its efforts in opportunities in other related businesses, particularly with the Company's entry in vehicle importation for Public Utility Vehicles to support the Government's Fleet Modernization Program.
That's it for the company's history and major milestones. Now let's delve into the business aspects of the LPG business and industry, the products and the EC Gas Franchise opportunity…
Why LPG Business?
As we emphasized before, there are two major reasons why LPG Business can be a lucrative investment:
CONSISTENT – LPG is a basic commodity. Every month, your clients go back to refill, which means a very steady demand.
BIG MARKET – Millions of families use LPG and the numbers are growing. This means good income potential. Most of the Filipinos are using LPG and re-order every month.
Your customers are likely to have repeat Sales. Most consumers are convenience Buyers.
About The Philippine LPG Industry
If you plan to invest in an LPG Franchise, you should know the basic facts about the LPG industry in the country:
10 Million out of 20 Million Filipino households use LPG

3

rd

most important commodity to a Filipino family

90 Billion Peso industry a year

Most popular heat source for cooking

By Far the most practical and Economical Cooking Fuel.

20% are commercial while households consist the majority LPG Consumers

Based on Department of Energy we currently have 14 Million LPG Cylinders Circulating in our Country as of 2012

3 Million (25%) is for re-qualification
1.2 Million (10%) is for repair

1.8 Million

(15%) is for Scrap
(Source: Department of Energy)
What Are the Challenges in LPG Business Marketing?
Existence of cheap/low price but under filled and dangerous tanks which are usually contaminated with used oil and water.

Resistance to Change of Brand – Everyone has the same tank.

Currently there is LOW product innovation in the Philippine LPG Industry.

Presence of illegal re-fillers.
What Are the Main Causes of LPG Tank Malfunction?
Fact 1: Steel Tanks corrodes overtime and simply repainted
Fact 2: Steel Tanks can explode during Fires
Fact 3: Steel Tanks leaks due to rust (Internally & External)
Fact 4: Defective Regulators due to substandard quality
Fact 5: Brittle hose due to substandard quality
Fact 6: Unauthorized Dealers that changes the valves of the Tank.
(As per Bureau of Fire Protection and NSO Statistics, from 1995 to 2011)
Why are People switching to EC Gas Composite LPG Cylinder?
Main reason is probably because of the fact it's made by a Market and Technology Leader who's built a strong brand:
Eastern Petroleum is considered as one of the leaders in Composite and New Materials Technology
It has diverse product lines ranging from LPG Cylinders, Natural Gas Transport and special composites for power generation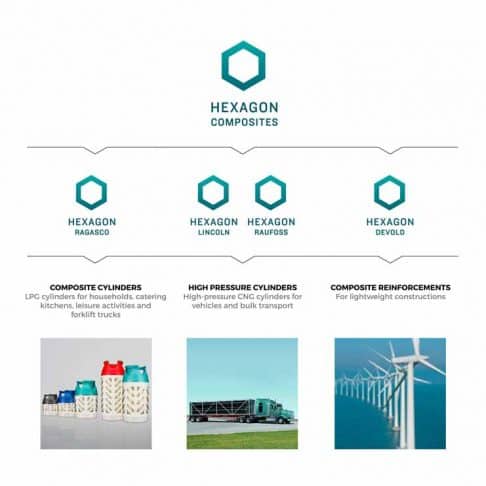 What is the EC Gas Cylinder Technology?
Cylinders are manufactured under nearly full automation. They have ISO Certification: 11119-3
Designed to operate across all weather conditions from -40 degrees Celsius (Antarctic regions) to +65 degrees Celsius
Cylinders are custom built for Eastern Petroleum Corporation. Robust Design and High Durability
Made in Europe (Norway)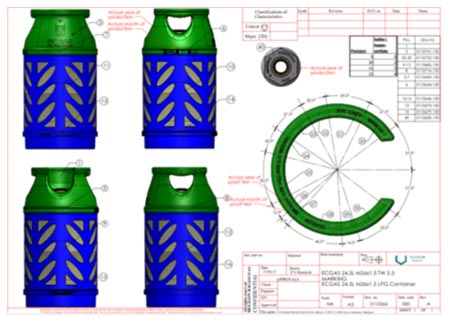 Advanced Construction and End User Product Benefits
Explosion Proof

Full Composite Cylinder (Plastic Liner) cylinders will never explode in Fire.
Will not explode even when completely engulfed in flames.

Corrosion Free

Plastic liner and glass fiber does not corrode.

Lower Maintenance Cost

Only washing is required
No need for re-conditioning works of cylinders due to rust and corrosion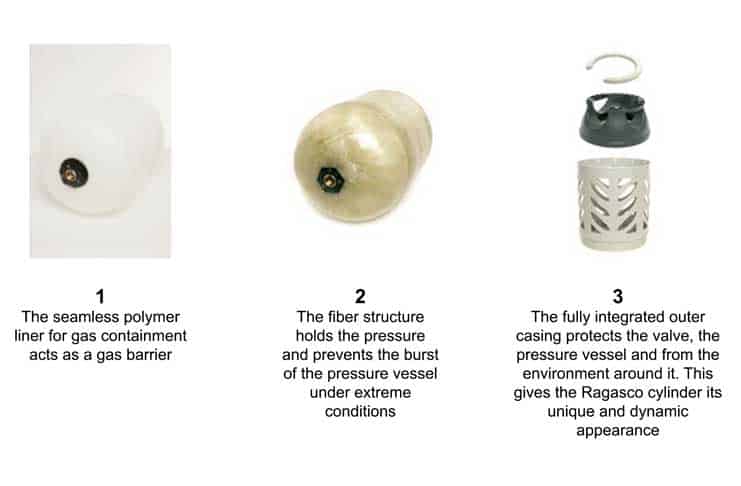 Light Weight

70% lighter than steel cylinders. Therefore, allows more cylinders to be transported.

Translucent

Customer sees the level of LPG to avoid running out of Fuel while cooking.
The EC Gas Franchise Packages and Details
So you want to be a proud owner of a LPG Business?
We've gathered for you all the important details you need to know for investing in an EC Gas franchise. Take a look:
EC Gas Franchise Fee
The EC Gas franchise cost starts at P450K for an outlet.
This includes 25 EC Gas Complete Set, 25 refills, accessories and Marketing materials.
If you choose to go for a Distibutor Hub then the EC Gas Franchise price goes up to P1.25M, and this includes 100 EC Gas complete set, 100 refills, accessories and Marketing materials.
All contracts for this LPG Franchise are for 5 years.
EC Gas Store Size Requirements
Distributor HUB – 100sqm.
Outlet – 25sqm.
EC Gas Franchise Application Process Overview
Application Form

Attend the EC Gas Franchise Seminar

Completion of requirements

Site Validation

Pre- Approval of Application

Final Approval: Interview and Meeting

Payment

Contract Signing

Project Implementation
What's Next?
You decided to invest in an EC Gas Franchise?
Well, fill up the Application form, send the required documents and then attend the EC Gas Business Seminar! These are scheduled every Friday or by appointment. For reservations please call them at 817-8000.
Contact Details:
For more details about the EC Gas Franchise, contact:
Manila Office Trunk line: 817-8000
Nationwide: 0977-2729739 | 0930-3410435
Email: franchise@ecgas.org
Facebook: fb.com/ecgaslpg
Website: www.ecgas.com.ph
I am a content writer who is goal-oriented and passionate in what I do. I use my hard outer shell to guard me against deception and betrayal. The moment I start, I rarely look back. I strive hard to live up to the high expectations that others expect from me.