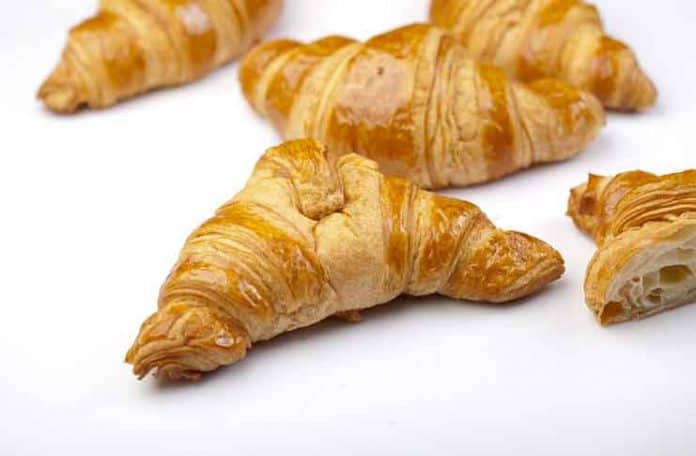 Is it your dream to have your own French Bakery Franchise? The lure and awe of French food is universal, specially when it comes to French baked yummies like the godly Croissant, the one and only Baguette, or the famous French Toast. I can confidently say that we all (or at least most of us) love and adore these delicatessens.
One of the most successful French Bakery shops in the Philippines is the French Baker. This Filipino brand was the first Parisian-style bakery-cafe to introduce French-style breads and pastries in the country.
The first branch of French Baker opened back in 1989 in SM City North EDSA. Back then, there were hardly any international breads or pastries available in the country. The French Baker sold all the delicious pastries we know (baguettes, croissants, etc), as well as sourdough, tarts, Italian foccacias and ciabattas, German pretzels, together with Filipino favorites like the Pan de Sal and yummy Ensaymada.
The French Baker store didn't have any glass enclosure, leaving the job of attracting the customers – to these beautifully designed pastries. And they sure did, in an incredible fashion. The store was a hit right from the start, and the brand grew fast. Later on, this "first of it's kind in the country" French pastry shop expanded into a small casual dine-in, where they also offered pizza, pasta, salads and soups.
The goal of French Baker founder and CEO, Johnlu Koa, was to introduce and serve high quality French-inspired breads and pastries to the Filipino public, and all that at affordable prices. If you'll taste any of their products – you'll definitely agree to the high quality part. As for the prices and affordability – it's kind of personal and I can't say if you'll agree or not, but take a look at just a few of the items on the French Baker menu:
| | |
| --- | --- |
| Item | Price |
| SOUP ON A BREAD BOWL | P115 |
| FRENCH ONION SOUP | P134 |
| BEEF NACHO BASKET | P172 |
| WHITE SAUCE CARBONARA PIZZA | P130 |
| BEEF LASAGNA | P155 |
| Sweet Parisienne Crepes (La Crepe Parisienne) | Starts at P60 ! |
| CAFE MACCHIATO | P81 |
My top favorites are their creamy truffle oil pasta (for P325) and their Provence herbs marinated chicken basket, which is big enough for two (at P450).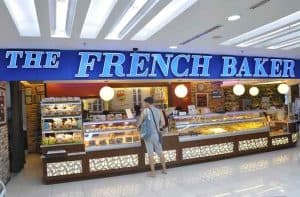 Today, there are more than 70 French Baker stores across the country. However – all of the stores are currently company-owned. How can you get a French Baker Franchise? Well, a few years ago in an interview to the Sun Star, Johnlu Koa said that in order to cope with the aggressive expansion, they were in the process of completing a Franchise system to open French Baker to franchisees. The reason for the expansion, according to Koa, were the ever-growing demand for breads and pastries in the Philippines, as well as the country's strong and continuous economic development.
"We have a more sophisticated and discerning market. More and more retail spots have opened. The biggest advantage right now is the up and coming condominium cities, that's a big market to look into," he said (source: Sunstar).
As of today – the French Baker Franchise system has yet to be revealed. We at FranchiseManila.com are eagerly waiting for it, and assume it's till in the works. Why do we think that? Because the French Baker Group is no stranger to the Franchising business in the Philippines. They have the master Franchise of the popular international bubble tea brand, Chatime. They also own the Euromode fashion company, which owns Filipino franchises of luxury global clothing brands like Escada and Van Laack. The French Baker Group are also the proud owners of another successful Filipino-made French food concept, called Lartizan. This high-end brand is a popular French restaurant that serves authentic French food, as well as bread and pastries that you can buy and pick up on the go, like in the French Baker stores…
So if you're still dreaming of getting that French Bakery Franchise, be patient and follow us on FB for updates, we believe it will eventually launch in the Philippines…