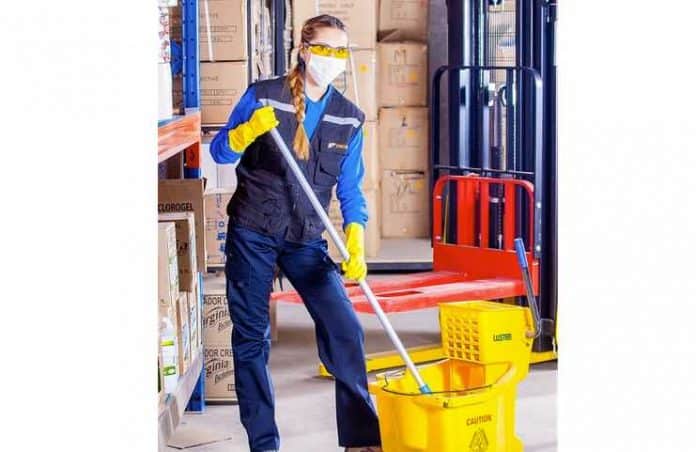 If you are planning to hire a professional janitorial service, you should know exactly what you are paying for. There are various tasks that your commercial cleaning services should include in their daily, weekly and monthly routine. You should make a checklist of the tasks and see which services are being taken care off and where your office cleaning service provider is lacking. 
Making a checklist can easily help you keep tabs on your janitorial service providers and ensure that you are getting your value for money.  If you are unsure about the areas that a professional janitorial service should cover, read about them here below. You can add and subtract various items from the list to customize it according to your budget and requirements. 
Daily Cleaning
If you want to hire a cleaning service for your office or business, then you should pay extra attention to your reception area. This is because it effectively affects your client's very first impression. You should keep it bright, neat, clean and inviting. Furthermore, your employees both need and deserve a clean work environment. Any well organized and suitably clean workplace can enhance the productivity of the workforce. 
The Office, Reception and Other Areas 
The professionals that you are hiring should perform the following tasks:
Vacuum all the carpets and mats
Empty waste receptacles and replace liners
Wash the whole area as and when required
Vacuum all the hard floors
Dust all horizontal surfaces of chairs, desks, tables and other furniture items
Mop all no-carpeted hard floors with disinfectant
Wipe all the horizontal surfaces of the area with anti-bacterial disinfectant
Remove any visible cobwebs from the front entry as well as the immediate surrounding areas
Remove all smudge marks and fingerprints from the area around light switches and door frames
Clean the automatic glass doors both inside and outside
Wipe all internal glass
Thoroughly polish all brass and metalwork on the cabinets, doors and windows
Spot clean the walls and other painted surfaces
Collect all papers, garbage, bottles, etc., from the main entrance
Ensure all areas of the office are clean and arranged properly and neatly
Kitchen, Break Room and the Washrooms and Other Areas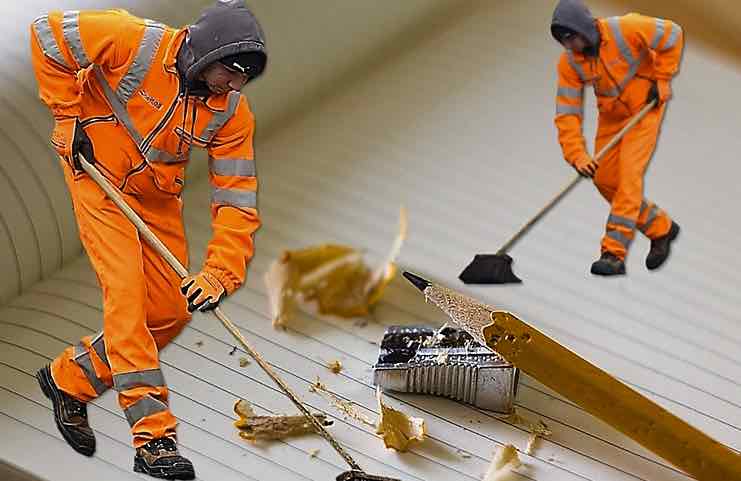 According to this commercial cleaning in jersey city NJ, A neat, clean, deodorized and sanitized washroom is an absolute must in just about any working environment. This will not only ensure better safety, but it will also substantially reduce the risk of spreading germs. The same also applies to the kitchen or the break room, where your employees might sit and eat. It is very important to clean both these spaces on a daily basis to maintain their sanitary condition. The professionals should perform the following tasks: 
Stock hand towels, facial tissues toilet tissue, and hand soap
Clean and polish the mirrors and other reflective surfaces
Empty the waste receptacles
Wipe and replace waste bin liners, as and when required
Wipe and disinfect hand towel dispensers and other hand drying supplies and equipment
Clean and sanitize all the sinks and washbasins
Wipe down the various doors and sills
Mop the break room and kitchen floors with anti-bacterial disinfectant
Check and remove all hand/footprints and dust
Polish all metal work
Dust the mirrors, partitions and frames
Remove all water splash marks from the walls and the partitions around the basins
Clean the elevator and the stairs
Methodically remove all traces of garbage from these areas
Polish all brass items to give a dull shine
Vacuum and then mop all hard floors
Weekly Cleaning
The professionals should do the following tasks on a weekly basis:
Spray buff all the hard floors in the area
Clean all glass, both inside and outside, with a squeegee
Monthly Cleaning
Some tasks can be done on a monthly basis. These include:
Thoroughly vacuuming all the air vents, chairs and furnishing
Cleaning and blow drying the filters of the HVAC (heating, ventilation and air conditioning) system
These are just a few really basic cleaning procedures that must be completed by your janitorial service provider. If they are not providing you with these procedures than you should maybe find a new provider. If you're an OFW (or a reader) located in NYC for example – you might consider America's Cleaning Service NYC in Manhattan to do the needful. For those of us left here in the Philippines – you can check out this cleaning service company.
Format the Checklist 
Once you have established your zones and have documented the individual tasks that should be completed in each space, it is time to format the checklist. All the areas, rooms and spaces in your office should be separated by a title as well as a task list with its own accompanying check boxes. Furthermore, you should also provide clear space at the lower part of the checklist for any comments.
While creating your cleaning checklist, the style and format will mostly depend on the people responsible for cleaning your office. It is their responsibility to decide how many people will be required per cleaning space on any day and who will be held accountable for ensuring that the checklist has been followed. 
For instance, a small business office may leave the responsibility to its own employees who will check the list to see if any tasks remain unperformed by the providers of the janitorial service. Other offices, however, might like to create a single sheet that their staff members will use on a monthly basis to monitor the professional cleaning outfit responsible for cleaning their office space. 
Conclusion
Mentioned above are just a few common tasks that are performed by a professional office cleaning outfit. If you want to customize your own list, you can easily add or subtract different duties whenever needed. If you outsource the whole thing to professionals who have plenty of prior experience, you will not have to worry about the checklist as they will make sure that they clean your premises efficiently and properly.
For those who are interested in a janitorial Franchise business – you can check our post about this building maintenance business opportunity.
I am a content writer who is goal-oriented and passionate in what I do. I use my hard outer shell to guard me against deception and betrayal. The moment I start, I rarely look back. I strive hard to live up to the high expectations that others expect from me.