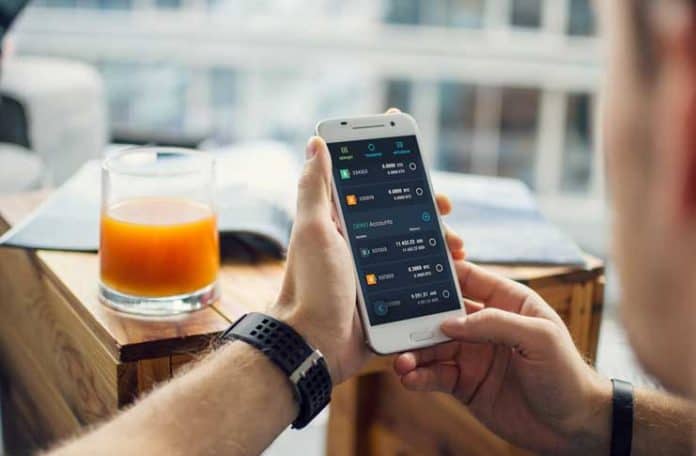 One of the hottest tech stars in the world Slack is going public on the New York Stock Exchange tomorrow, June 20. If you decide to be part of the investment frenzy "adventure" of an IPO (Initial public offering where shares of a company are sold to institutional and retail investors) – then from the start, you can trade Slack stocks (under the symbol "WORK") on any device with an up to 1:50 leverage. This doesn't mean you need to start right away and trade stocks for a living. You can start slow by trading these big IPOs, or smaller ones. One example of a cool platform where you can do just that – is SimpleFX, which we will be covering today.
SimpleFX WebTrader is a global go-to mobile trading app with no minimum deposits and accounts available in both traditional currencies and seven cryptocurrencies. The application was named The Best Trading App 2019, at the Finance World Expo Summit in Switzerland.
With SimpleFX you can long or short the most exciting stocks during their initial public offering. On May 10 Uber Technologies lost 11% on the first day of trading making it the biggest IPO loss in history. SimpleFX traders who shorted the stock with leverage during the first days of trading made impressive profits.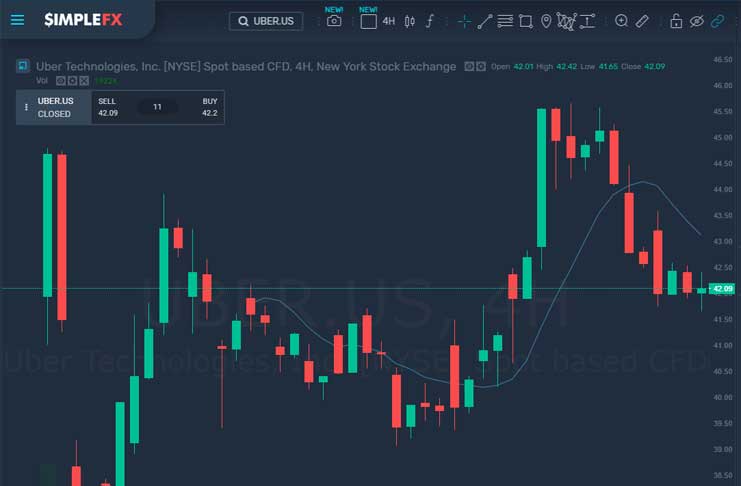 Here's why the Slack's IPO could be equally exciting.
"Our mission is to make people's working lives simpler, more pleasant, and more productive," we read in Slack's prospectus filed to SEC.
Slack is one of the fastest expanding companies, and its growth is relatively stable since it operates in the B2B sector. The Slack app is the most popular team messenger among startups and scale-up. It quickly becomes the remote cloud office of the future. The "messenger for work" is a productivity system that became the modern world's virtual office. Teams, groups, and small channels, as well as large organizations, can cooperate remotely using Slack.
In the prospectus, Slack presented its financial situation. The first quarter numbers (including April) showed revenue of $134.8 million, showing a 67% year-over-year growth. As a galloping unicorn, Slack is still unprofitable, with a non-GAAP operating loss of $33.8 million.
As for April 30, Slack boasted having 95,000 paying customers. The company operates in a freemium model, where the vast majority of users don't pay for the services; however, with time and growth, businesses using Slack need to expand their plan.
The 645 largest clients amount to more than $100,000 recurring revenue every year, while last year these numbers were 575 and $88,000 respectively. More than 500,000 organizations use Slack's free subscription plan. The company explains the model in the prospectus:
"This model facilitates rapid and efficient user adoption, particularly by empowering users to access Slack without the friction of payment or a formal sales interaction. We believe free usage helps prospective paid customers realize the value of Slack `and users spread the word organically throughout their networks and organizations."
The company said that it had 10 million daily active users across its free and paid tiers in the three months ended in January, though it didn't provide a breakdown between the two. The document also underlines that the revenue grew 82 percent from last year to $400.6 million and up from $105 million in 2017.
Business messenger market has always been attractive, and there are several challenges to Slack's dominating position. The prospectus calls Microsoft Corp a "primary competitor". In the second line, there is a number of companies, which cooperate at the moment with Slack, such as Atlassian (developer of Hipchat), Alphabet Inc., and Zoom Video Communications, which can possibly attack Slack's position with similar services.
You can take a long or short position on the WORK symbol with any leverage up to 1:50. The beauty of trading with SimpleFX or other similar trading platforms is that you can make a profit whether the market goes up or down. That is why, although the last big IPO of Uber Technologies in NYSE flopped, many traders made money as the price moved up and down.
We need to emphasize that trading stocks of any kind involves a speculative degree of risk, so take that into account in your decision-making process. If after all your research, you decide to go for it – all you need to do is make sure you have your SimpleFX account ready on Slack's IPO day. You can sign up to SimpleFX, give it a try with a fully functional demo account, and deposit some funds choosing one of 22 currencies available.
Good luck!