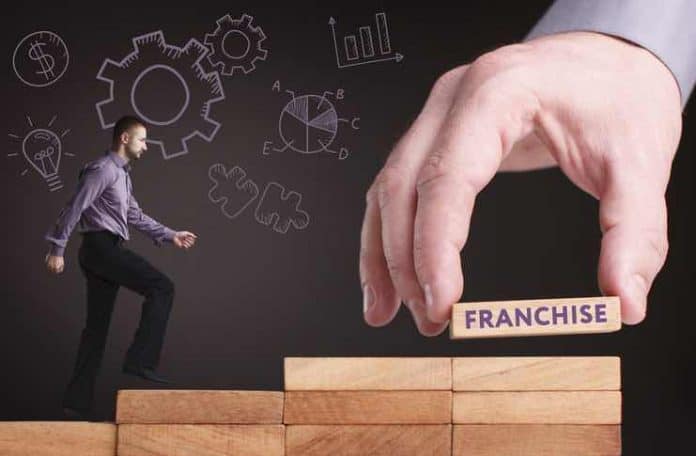 There are many advantages when you're running a franchise business. First, you have a business with an already established name. Second, you'll have a lot of support from the head franchise company themselves. But, despite the numerous advantages you get through a franchise business, this doesn't mean that you can slack on your marketing strategies.
Especially in today's age of digital marketing and fierce competition, you have to do your part as well to be competitive. One of the most compelling facets is SEO marketing. Here's how:
1. Don't Post Duplicate Content
One of the challenges with franchise businesses is that you have the same business as another one in another location. Example, a Starbucks in the United States, and a Starbucks in England. While there may be minor differences, basically 90% of what you'll see is the same. In terms of your digital marketing strategies, this is where you could also get stuck in a rut.
At first, it may seem difficult for you not to post duplicate content as other franchises. When in fact, you're in precisely the same business.
But, there's a solution. This is to make your content unique and original to your location. Each geographical area has different needs and practices. It's up to you to focus your site and SEO content on the problems of your locality. Give your people the answers that you're looking for. That way, you're reducing the risk of running duplicate sites as other franchises as well.
Looking for more tips and tricks on how to avoid posting duplicate content? Learn from Joshua Belland, an SEO authority expert himself.
2. Create A Mobile-Friendly Website
This tip is universal among all businesses, even for a franchise business. You need to take advantage of the population that's browsing over their mobile phones.
With a majority of people owning and using smartphones nowadays, you have to reach this population. As you create your website, ensure that it's mobile-friendly. This essentially means that when a user is browsing from their mobile phone, the format of your website doesn't change or get tampered.
3. Have A Google Location Page
As a franchise business, this naturally means that you have a brick-and-mortar location. It could be in multiple locations.
To make yourself visible on the World Wide Web, you should give Google updated and accurate information about your physical location. This is important for the following reasons:
First, people who dine in your locations can check-in at your site.

Second, you can be visible on digital maps, such as Google Maps and Waze

Third, you can easily be searched on the Internet.
Because of these three reasons, your SEO rankings will improve, too. You're going to see a rise of patrons in your locations. Through a simple act of Internet users checking in your restaurant with your location, you're making their respective followers know that you exist. That's a very clever and effective marketing strategy right there.
4. Keep Your Page Loading Speed Fast
Yes, you also have to be conscious about keeping your page loading speed fast. How fast is this? Between three to eight seconds. On average, you have only around this time to keep Internet users waiting. When your page takes longer to load, then you're losing a vast majority of your possible website visitors.
The population on the Internet is getting more and more demanding when it comes to time. They want everything in a jiffy. If you keep them waiting, they'll choose another site.
The problem with a franchise business is there's a possibility that's there's another branch nearby your locality, or worse, in the same area. Especially if you don't own this other branch, that means a possible customer is lost to the competition.
Checking your page loading speed is no longer as difficult as it was. There are numerous online platforms and sites that you can use for this purpose. All you've got to do is to Google it in 1,2 and 3.
Conclusion
Even as a franchise business, you have to strive to get your business on the top search results of search engines. Competition in the business industry is stiff. Whether you're a business starting over from scratch or with the advantage of a franchisee.
Of the many strategies that you can choose to apply, SEO will always continue to be one of the most relevant. It'll always be effective. It's up to you to start using either one or all of the abovementioned.