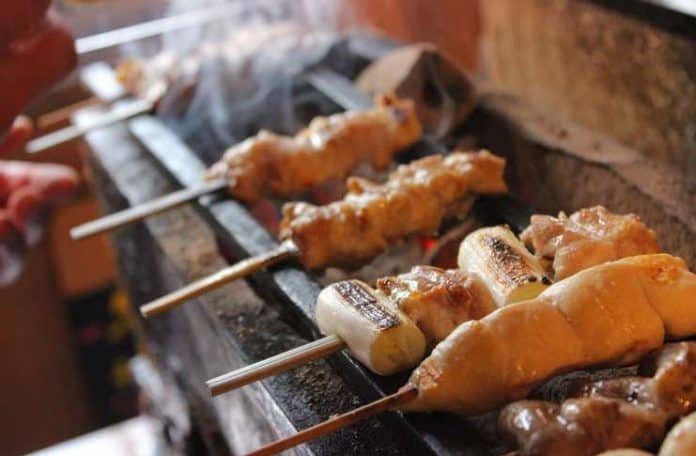 A new Yakitori franchise is coming directly from Japan – to the Philippines! And you can soon be one of its first Franchisees in the country.
Watch this video to learn more:
Tori Jiro offers one of Japan's most popular dishes, Yakitori – the bite-sized pieces of grilled chicken skewers on-a-stick staple, cooked over charcoal, often seasoned with either salt or "tare" – a miring-sweetened soy sauce.
Tori Jiro, is a Tokyo-based Yakitori speciality chain with more than 60 outlets in Japan and in other countries like Italy and the U.S. Check out their website here.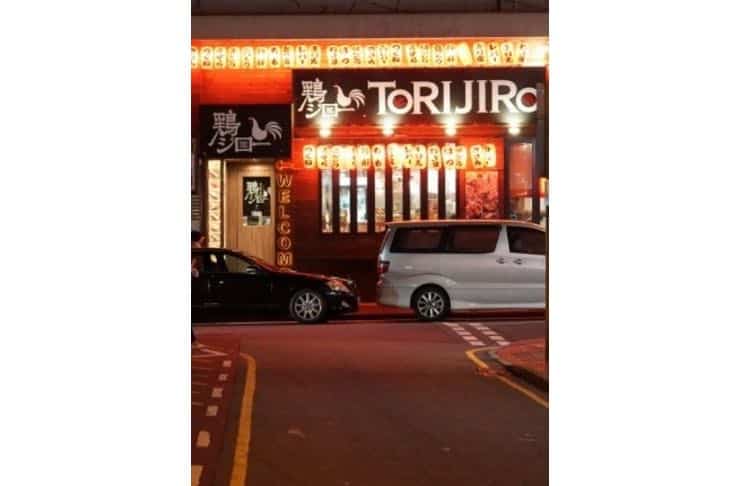 Tori Jiro is a unique brand which brings real, authentic Japanese yakitori to customers around the world – and soon also to Filipinos across the country.
Some of Tori Jiro's most popular dishes include Sumibiyaki, char-broiled Yakitori and Karaage – Chicken that's fried to perfection, crispy on the outside and unbelievably juicy and tender on the inside.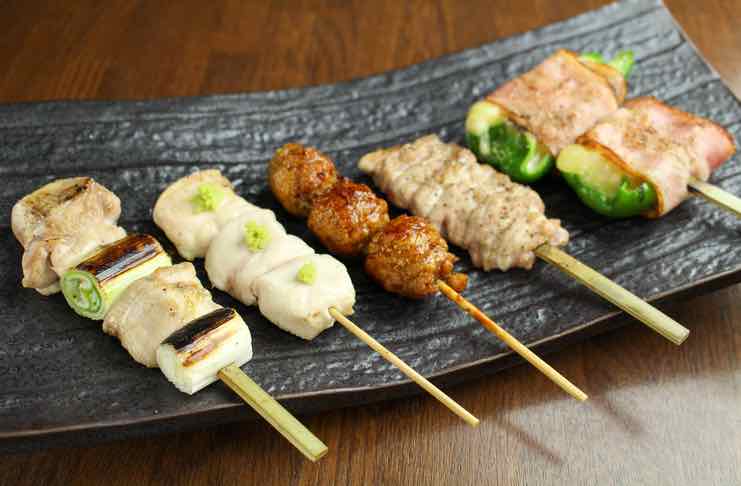 For those looking to take a ride on the wild side, Tsukune is right up their alley. It's a homemade chicken meatballs grilled slowly over charcoal fire with Tori Jiro's top-secret and homemade Tare sauce, served with a special yolk mixture to land the perfect meal.
On top of all that, customers love Tori Jiro's Kara-age, which is steamed chicken, chicken broth that is based with Tori Jiro's suidaki-nabe and motsu-nabe.
Why Franchise a Tori Jiro Yakitori Business?
According to the owners of Tori Jiro, they are among the most efficient Yakitori restaurant operators.
Here are 3 main advantages of opening a Tori Jiro Yakitori Franchise:
1. Unique FLAVORS
By cooking different parts of meats at different temperatures, and by using their own unique seasonings, Tori Jiro creates unique flavors for each dish.
2. HIGH MARGIN
Due to their menu and kitchen layout, Tori Jiro is able to operate with a small number of people and to reduce their labor costs. This is crucial for every franchisee.
3. LOWER COSTS
Tori Jiro reduces their total costs by offering more chicken dishes, which are less expensive compared to beef and pork dishes.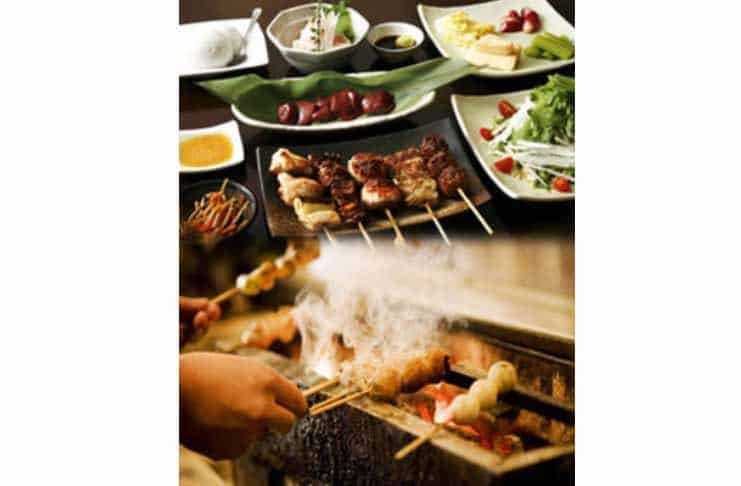 Tori Jiro's unique business style enables them to deliver local Japanese poultry like hanamidori from Fukuoka, nanbudori from Iwate and akadorisatsuma from Kagoshima. They ensure their high-quality chicken livers by shipping them by air. Their salt-flavored chicken has the ultimate savory flavor due to their carefully hand-picked salt.
If you've visited any of their branches in Japan, Hong Kong or the USA, you know that they offer high-quality products at extremely reasonable prices. This enables Tori Jiro to purchase products at almost the same price as a directly managed store. This would cause a high rate of usage in any other franchise store.
Opening a Yakitori Franchise Business Can Be Done With a Small Amount of Funds
TORI JIRO operates with a management style of small scale stores and few staff members in order to save money when opening and operating, including rent and labor costs, but also in order to increase the interest rate at the same time. The Tori Jiro kitchen layout focuses on effective operations, with the Japanese know-how which enables small scale management. They can secure a space for tables even with a small scale store by placing seats by the kitchen.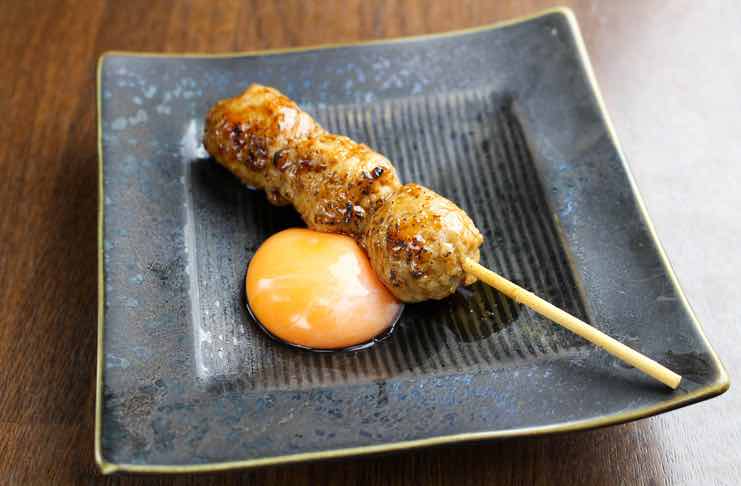 A Good Japanese Support System
Tori Jiro has a powerful training program that allows you to learn all the necessary skills in only 30 days. The training can be extended up to three months for free – depending on the situation.
During the training, you will learn the methods of food preparation, restaurant opening tips, hall staff services, Japanese cooking methods, bartending methods, learn to find the best positions for the cooking area, and of course the opening/closing operations of an actual store.
Tori Jiro is responsible for supporting Franchisees to the very end – until they are satisfied and ready to start. The Tori Jiro staff and local Japanese food consultants also continue to support you with regular checks of operations, and food quality checks after the opening.
The Story behind Tori Jiro: Who is its Creator?
As he graduated from College, Tori Jiro's founder, Yuki Watanabe, was torn between the decision of job hunting for a regular 8 to 5 career – or starting his own business. His favorite food during his college days was Yakitori, and one day he was watching a TV show about one of the most famous Yakitori restaurants in Tokyo. Watanabe was intrigued, so he visited the restaurant and was amazed by their delicious Yakitori.
Watanabe pleaded with the owner to train him, so he too could build a successful Yakitori restaurant. He was trained by this famous Yakitori chef, and then in 2008 opened his first restaurant, a skewers bar. The second restaurant that Watanabe opened was Tori Jiro.
With this clear and focused ambition, Watanabe set out to create the very best Yakitori in Japan, and according to many – he did just that. He grew the company by developing solid franchise partnerships across Japan, and he now serves his famous Yakitori in dozens of franchised restaurants in Japan and abroad.
Tori Jiro Yakitori Franchise Details
Contract Fee: approx. PHP 1,389,000
Security Deposit: approx. PHP 463,000
Royalty: 5%
Term: 5 years
Training Fee (per person): approx. PHP 138,900
Opening Support Fee: approx. PHP 138,900
For more details and information about the pricing of the Tori Jiro Franchise – you can contact Tori Jiro directly here: sho.tasaki@foodsstyle.com