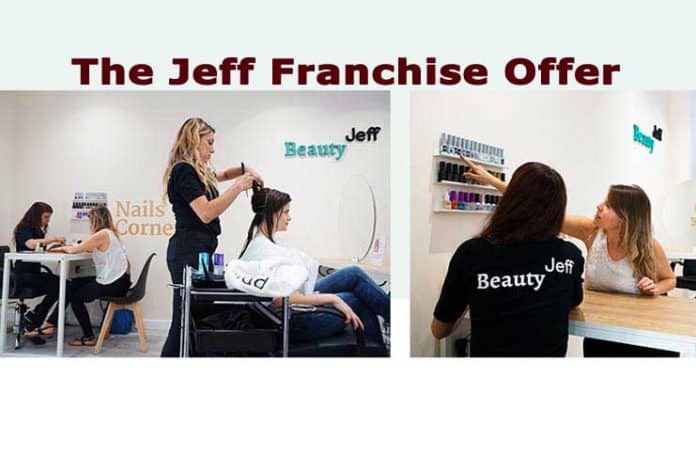 Jeff is a service platform that enables users to discover The Good Good Life by providing daily well-being services through the use of advanced technology, uniting the very best of the online and offline worlds.
THE JEFF FRANCHISE OFFER
Jeff offers services through its franchises. These franchises are investment opportunities and give entrepreneurs the chance to be part of the Jeff ecosystem. The franchises create employment and help bring neighborhoods back to life. The company has already opened 3 of its 4 franchise lines in the Philippines, so Filipino investors and franchisors can choose which line suits them best. Let's look at each franchise opportunity in more detail: 
Mr Jeff franchises

:

home-delivery laundry and dry cleaning services with a subscription model and an order process easily managed through the App.

Beauty Jeff franchises:

Beauty Salons operating under the 'smart beauty' concept which offer high-quality daily services at an excellent price. 

Fit Jeff franchises:

social and personalized fitness sessions taught in a pleasant environment that motivates users. Every square meter of space is optimized and the most popular fitness disciplines are taught. 

Relax Jeff franchises (opening in June 2020):

short massages managed through a turn system on the App, allowing them to be easily integrated into customers' daily routines.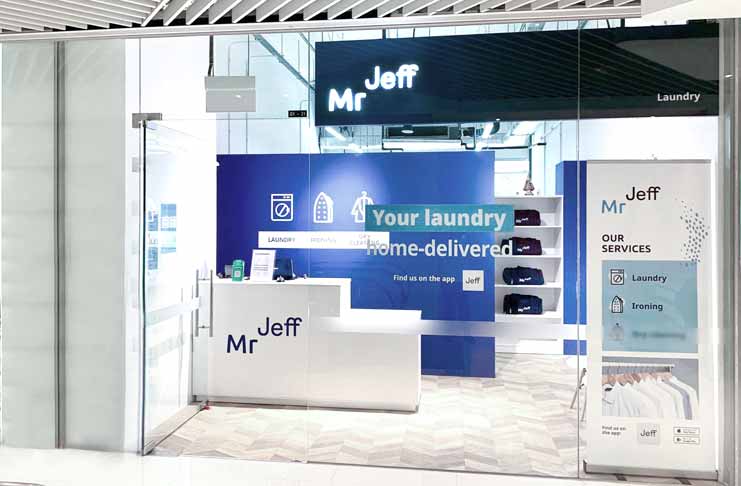 Mr Jeff: Company Overview
Jeff was born in Spain in 2015 with the aim of returning to neighborhoods all that digitalization took away. Jeff's vision is to create opportunities for entrepreneurs, create new jobs, and make neighborhoods more lively. 
The company is growing exponentially. By 2019, Jeff had opened over 2,000 franchises in over 40 countries and built a team of 600 professionals. Jeff is now open in several countries in Southeast Asia: Indonesia, Singapore, Hong Kong, Thailand, Vietnam, and of course the Philippines, where they have successfully opened  10 franchises.

In addition, Jeff was able to acquire 2 companies and developed numerous strategic partnerships. At the end of 2018, the company acquired Lava é Leva, the largest laundry franchise in Brazil which ran over 350 laundry stores. In 2019, the company acquired Entrenarme, a successful fitness startup, whose technology and team was incorporated into the creation of Fit Jeff. Jeff has been able to grow thanks to its' strategic partnerships. Through working with the beauty brand Oh My Cut!, Jeff has been able to develop the Beauty Jeff franchise proposition.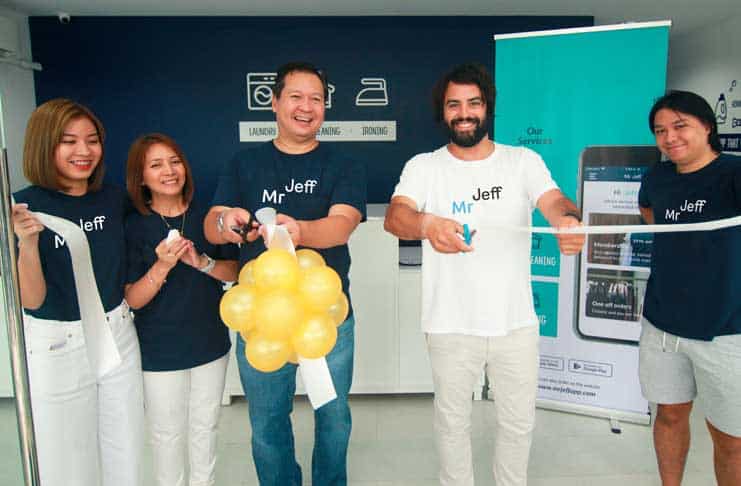 Jeff is a unique franchise opportunity for the following reasons: 
Technology:

Jeff offers an App for iOs and Android available in all the languages of its open markets. It is possible to book a slot for any vertical service through this App and it is also possible to place laundry orders using this technology. From a franchisee point of view, this means you can offer a more convenient service compared to traditional franchises in the sector. This will help you to become attractive to the young tech-savvy Filipino population.

Processes and Partner support:

The company has a team of native Filipino employees to help in the franchise set-up process. They have a deep understanding of the market and assist in the expansion and growth phases. The numerous successful experts who form part of the team enable Jeff to guarantee quality professional help. 

Marketing:

The company benefits from both online and offline marketing channels. The team includes professionals who have worked at companies such as Uber, Coca-Cola, and Google. They inspired and assisted Jeff to run campaigns covering the year's most important events on both a hyper-local and national level.

Cross-selling:

The company has made cross-selling efforts between services on offer to increase brand loyalty. Thus, they have launched different campaigns to cross-sell their range of services (laundry, beauty, fitness, and relaxation) to the users that already consume one service.

Finance and profitability:

All company business models are orientated towards a lower than sector average initial investment, making the possibility to reach the break-even point easier.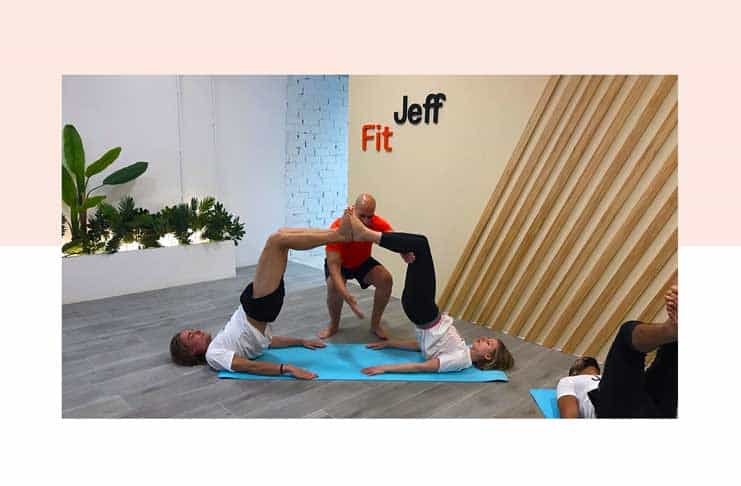 Jeff's efforts are certainly paying off in the form of recognition and awards:
In 2016, Facebook affirmed Jeff to be one of the most successful companies in the use of their marketing solutions. 

In 2017, Google recognized Jeff as one of the best startups in the world.

In 2019, Jeff was nominated for the best entrepreneurial project at the Digital Tech&Trends Summit.

In 2019, Jeff won the Top Global Franchise Award – IFBC | Info franchise & business concept – Indonesia.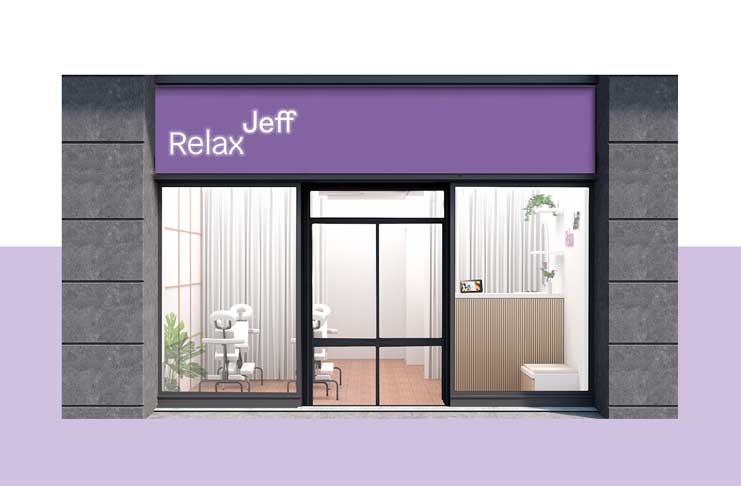 Mr Jeff Franchise Fee and Investment
On the financial side, the company discloses its pricing for the Philippines:
| | | | | |
| --- | --- | --- | --- | --- |
| Franchise Sector | Total Investment (including initial set up) | Franchise fee | Monthly Royalties (including marketing royalties) | Estimated premises size |
| Mr Jeff | ₱ 2,022,988 | ₱ 614,160 | ₱ 20,472 | 40 m2 |
| Beauty Jeff | ₱ 2,081,951 | ₱ 614,160 | ₱ 20,472 | 45 m2 |
| Fit Jeff | ₱ 2,089,321 | ₱ 614,160 | ₱ 20,472 | 75 m2 |
Update May 2020

Looking at future sector projections, it would seem the company has chosen its' markets wisely. The online, on-demand laundry service is growing rapidly and the Asia-Pacific region is becoming an opportunistic market for the new entrants and has an expected annual growth of 5.2% from 2017 to 2030 (Goldstein Market Intelligence).
Fit Jeff is remarkably well-positioned in the Fitness sector according to Ken Research. The number of fitness centers has increased at an annual growth rate of 7% due to new demands from the female population. Diego Moya, Head of Fit Jeff, stated in an interview that women represent 80% of the fitness market.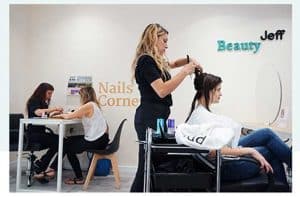 Thirdly, several trends will benefit Beauty Jeff. According to Euromonitor International, social media is helping to build interest in beauty products through platforms like Facebook in the Philippines. Beauty Jeff's online availability will help it to integrate seamlessly into the social network ecosystem and therefore maximize this growth.
Finally, the upcoming Relax Jeff vertical will benefit from the significant growth of spa services in the region, based on the Market Research report. In addition, according to the Global Wellness Institute, the spa economy is the highest growing form in the wellness economy, with an annual growth rate of 9.8%.
For more details about Jeff in the Philippines, fill out the form on this website- https://franchise.wearejeff.com/
________________________________________________________________________
References