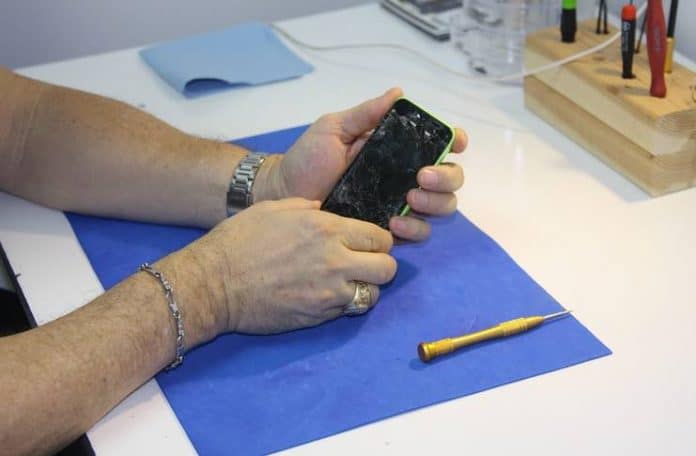 When people think of tech-based companies, brands such as Apple, Microsoft, and HP usually come to mind. If you are an IT specialist who aspires to have or has recently ventured into business, achieving that same level of success may seem like a close to impossible task. 
However, even if the going gets tough, you should not get discouraged. You should know that even the giants of today's market also came from humble beginnings. 
Now that competition is getting tougher and tougher, the demand for business innovation has increased tenfold. Luckily enough, the web is filled with many ideas that can help tech-savvy entrepreneurs discover their next big breakthrough. From offering IT support to hardware repair services, here are some tech business ideas you or your company should explore. 
1. Gadget Repair and Maintenance
If you have a good understanding of how computers, smartphones, and other gadgets work, you can put that knowledge into practice by offering repair services. Now that everyone owns at least a smartphone or laptop, there will always be a high demand for hardware maintenance. 
Other than being a lucrative venture, heading towards this direction will also open up other business opportunities. We also mentioned this in our article about the recommended business ideas to try in the Philippines.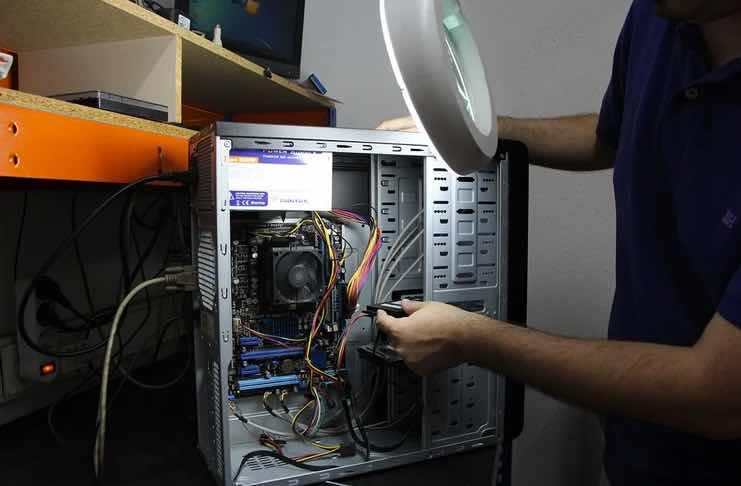 2. Cyber Security Consultant
As the world continuously shifts towards the digital space, the occurrence of data leaks has also significantly increased in recent years. Now that falling victim into a cyber-attack can break a business completely, companies of various industries are looking for ways to safeguard their precious data. 
With this in mind, adding a cybersecurity consultation service can present several opportunities to earn. Companies of today regularly transact through the web, and this makes them extremely vulnerable to hackers. Using your skillset, you can help other companies beef up their security systems and lower their chances of falling into a breach.
3. IT Support 
Not all companies have the capacity to build their own IT department. Some businesses simply don't have the budget to hire their own staff, and this is mainly why business process outsourcing (BPO) agencies continue to thrive. 
Since many organizations are always on the lookout for a partner that can address their tech-related needs, venturing into IT support business can yield high returns. 
4. Online Tutoring 
This is one of our favorites on the list of tech business ideas you should explore, because here –  you are truly helping others learn. In a field as rich as IT, sharing is caring. If your knowledge is on the same level as a professor, you should consider venturing into online tutoring services. Boosting a person's competency with a particular software or device is not only profitable; it is also a fulfilling experience.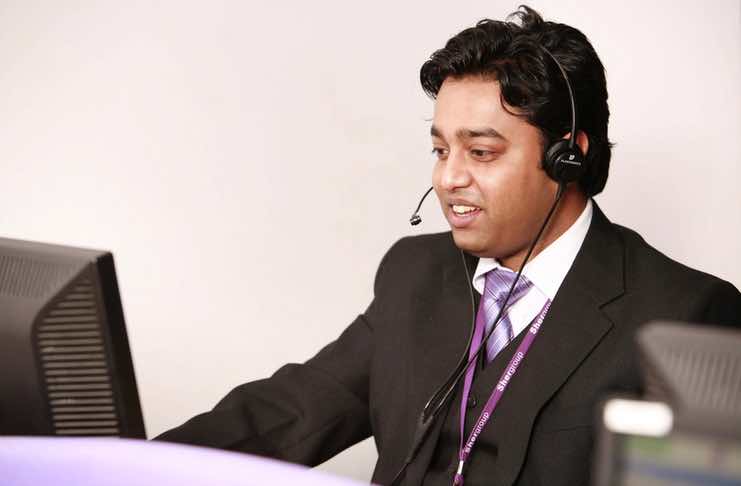 Fortunately, there are many ways to do this. If you prefer an intimate teaching environment, you can go for one-on-one sessions through a video conferencing platform. But, if tutoring is not your strong suit, you can set up a training module or produce a webinar as an equally good alternative. 
With so many disciplines under the IT umbrella, you can provide tons of valuable content for your clients.
Online tutoring was also one of our tips for college students on how to earn money online.
5. Social Media Advisor
Social media has become so ingrained in everyone's personal lives, but when it comes to business-related matters, it's an incredibly powerful marketing tool. Since advertising on Facebook, LinkedIn, and Instagram is affordable, many businesses rely on the platforms to sustain their business.
When used casually, social media applications and sites are relatively easy to operate. However, difficulties usually arrive when it comes to managing advertisements, targeting audiences, and improving one's performance on a search engine's results pages. If you are both tech- and social media-savvy, you can earn a good amount of money by taking the role of a social media advisor.
6. Software Development
Software development is one of the best ways you can earn off your IT knowledge. Since many companies optimize their productivity through task management software and similar tools, many are keen on building their own programs instead of buying one. 
Given that creating programs, games, and apps is no easy task, this is the main reason why the discipline pays exceptionally well. 
7. Tech Blogging
Is writing something you're good at? Aside from doing IT and other technical tasks, you can also use the knowledge you have to write informative articles, graphics, and eBooks. 
Given the complexity of the field, there are only a handful of writers that specialize in the discipline, which is why editorials, magazines, and advertising agencies are always on the lookout for tech bloggers.
Whether you're doing it full-time or as a sideline, writing about the latest launches, explaining groundbreaking tech in simple terms, and providing reviews can already guarantee high profits. If you want to take things up a notch, you can build your own blog and earn a good amount of money through advertisements. 
8. Web Design
The last tip on our list of tech business ideas is currently exploding. Now that the market has shifted towards the digital space, having a strong online presence is a must for any business. A website is now essential, and the demand for web designers has significantly increased.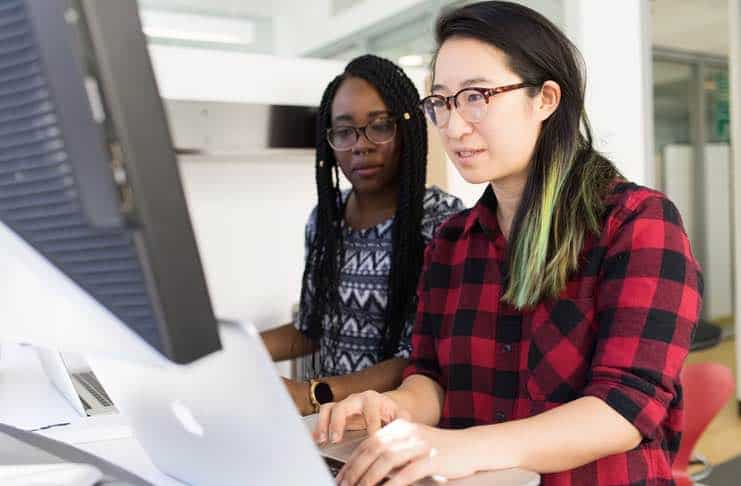 Since a company's page plays a significant role in its branding and sales funnel, business owners are always on the lookout for designers that can create and develop a well-rounded website. 
It is no secret that customers greatly value the experience they get from a brand. If a company's site has a user-friendly interface and is free from any friction, visitors will likely convert. This is why many companies are not afraid to double-down on their website's design. If it's one of your specialties, building a good portfolio will help you land clients in the future. 
Inspire the Entrepreneur in You More Tech Business Ideas…
Attaining entrepreneurial success requires a lot of hard work and patience. If you take a look at the success stories of different entrepreneurs, you'll notice two things. First, their journey towards the top was never a straight line. Second, their biggest wins often came from the smallest of ideas. There are endless tech business ideas out there, you just need to find the right one for you.
No matter what stage your organization is in, adopting a mindset of openness and growth will enable you to overcome business challenges that come your way. With your strengths and the ideas listed above in mind, you can eventually drive your company towards greater heights. 
Chellsea is a freelance lifestyle writer for Metrodeal. She loves to travel and on her free time she enjoys watching football games.
Want to read more of our posts? check out this article about what women entrepreneurs should know about managing junk.