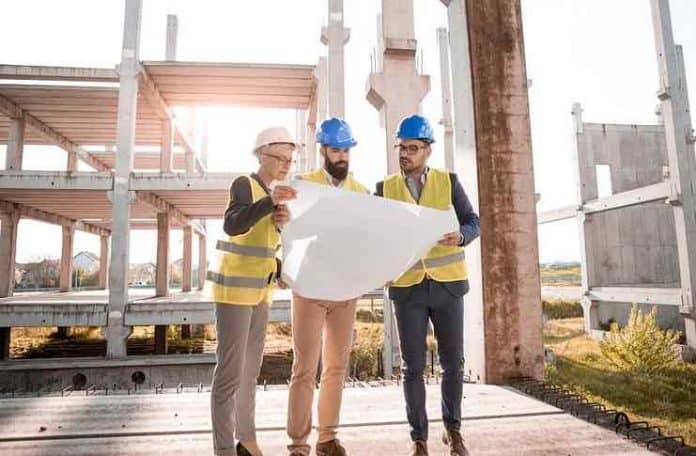 As with any business, starting an engineering consultancy firm is not easy. Given the stiff competition in the sector, it can be challenging to set up and grow your consultancy firm. However, the formula for success may well depend on your talent, passion, and commitment to hard work.
Here are some tips that can help you start your engineering consultancy firm on the right note:
Seven Tips For Starting An Engineering Consultancy Firm
1. Define the value proposition
Value proposition refers to your consultancy's features, services, or offerings that make it different from your competitors. Your value proposition is what enables clients to know what to expect from your consultancy firm when they choose to work with you. 
It is important to get your value proposition right as it is the key to attracting new customers. While comprehensive market research will help you understand what already exists in the sector, work out how your engineering consultancy firm is different from others. 
Your firm's differentiators could be the use of cutting-edge technologies that other firms are not offering in your city or it could relate to exceptional customer service that you plan to provide.
2. Plan ahead on tools and equipment 
There are various disciplines involved in engineering. For instance, mechanical engineers design and build power using machines while civil engineers are focused on construction of infrastructure or public works projects. Electrical and electronic engineers are concerned with the quality and safety of electrical and electronic products.
Clearly, each branch of engineering needs specific tools to perform relevant tasks. For your engineering consultancy, it is important to know what specific tools you need and where you can purchase them from. The additional equipment you may need include are digital design software, 3D printers or other technology specific to your area of expertise.
3. Draw up a detailed business plan 
A business plan serves as a blueprint for the path your firm intends to take. It is the detailed outline of your mission, vision, long and short term goals, and action plan.
Evaluate your strengths and weaknesses and analyze how your strengths can help you achieve your goals. Be realistic and honest about these as well as about the competition you are likely to face. 
A critical aspect of your business plan is the finances. Understand the level of investment you need in the initial stages to get your company started as well as the recurring operating costs for the first three to five years. Estimate your earnings while also determining how long it could take to achieve a profit.
It is important not to overestimate your projected earnings and to underestimate expenses. This can lead to unrealistic expectations in terms of your firm's growth. 
4. Network
The earlier you start making connections in your industry, the better the chances of finding referrals and recommendations. Start networking with engineering industry veterans and influencers from the day you decide to float your own engineering consultancy firm. 
Apart from becoming a member of professional groups in your industry, attending local industry events and other community events is important. This will enable you to expand your social and professional circle and get in touch with potential clients as well as influencers.  
Social networking platforms such as LinkedIn and Instagram help you reach out to more people who are likely to need your services. Use LinkedIn to showcase your work, share your ideas and form connections with key influencers. 
5. Use best practices 
Best practices refer to a collection of systems and processes that you employ for projects that you provide consultancy for. For instance, as an engineer, you can have the best practices for a particular machine installation process or for an infrastructure design process. 
This means that there is no need to determine the best way to approach a task each time you have a project and helps you optimize your time and resources.
You can also use a good template system for work processes as well as for cold emails that you send to your prospects. These public templates help save precious time that is spent on building everything from scratch.
6. Create a winning marketing strategy
Without optimal marketing, your engineering consultancy firm will be invisible. It is important to combine various marketing channels including direct mail, social media or digital marketing, conferences and branding to reach out to your target audience. If you are the sole professional in your engineering consultancy firm, it is important to invest in marketing yourself as an authority in the domain. 
7. Secure your finances
While it is crucial to monitor cash flow in your firm in terms of expenses and revenue,  it is also important to mitigate risks from claims or lawsuits that clients may file as a result of alleged or actual errors and omissions. One of the ways to protect your firm is to get professional liability insurance. 
Craft your success
The success of your engineering consultancy firm depends on the adequate investment of time and effort in relevant marketing and organizational processes, proper tools as well as financial planning. Combining these with a commitment for continuous learning, networking, and perseverance is as important as offering the highest quality of work for your clients every time.
Looking for some more construction small business ideas? Read this post.