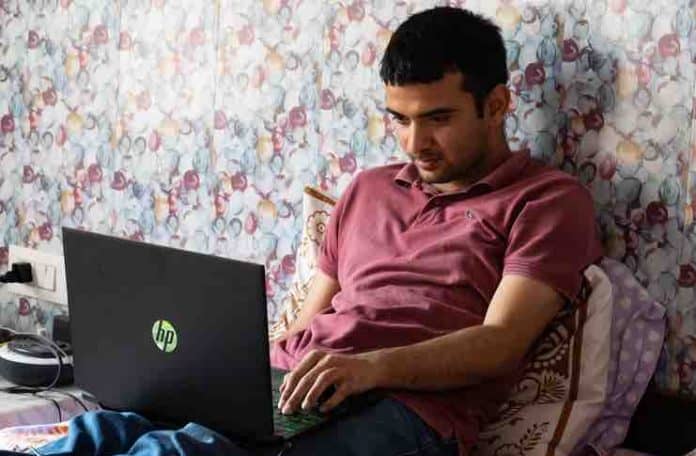 COVID-19 has initiated a global work from home trend that is probably here to stay. We'll still have offices to return back to in a few months, but it won't be the same as before. More and more companies are discovering that having their employees work remotely is not affecting their productivity, as they feared. Big, medium, and small businesses are now actually encouraging their staff to work from home. In this post, we'll discuss a few works from home tips for your business, no matter its size.
Work From Home Tips for Your Business
As a business owner, team leader, or self-employed individual – the following work from home tips will help you maximize your employees' (or your) unexpected freedom and responsibility. Working remotely at home, away from an organized office, can be wonderful. However, it can also become a big problem – if not managed well and consistently. 
1. Cultivate Regular Working Hours
Your employees may think that working from home will provide them with unconditional freedom and flexibility to work whenever they want. Don't let that happen. Set very specific working hours for your staff, and for yourself. This doesn't mean it cannot be flexible for those who have kids at home, or other important chores.   
However, clear guidelines must be set for official working hours, team meetings (virtual), and other company-related tasks. You can use time-tracking apps like Toggl or Harvest to monitor your staff's work and availability. These apps can help you check whether your employees are sticking to their schedule. You can also extract valuable data from these apps, like the most productive (and least productive) hours of your staff. Read more about this on Hubstaff.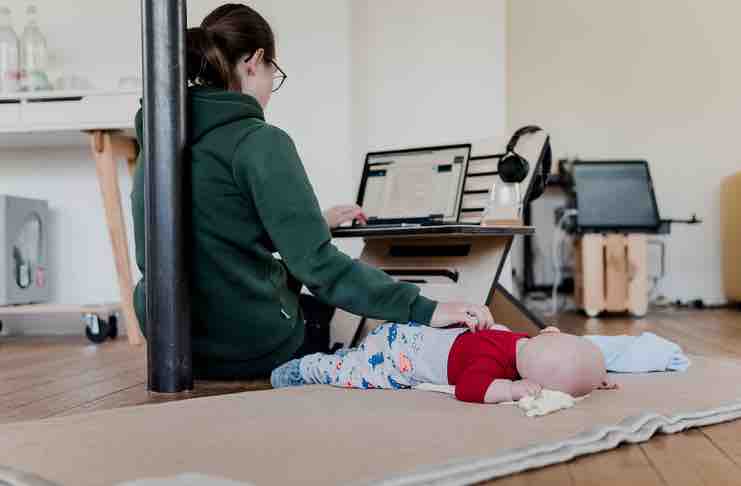 2. Designate a Dedicated Office Space
This may seem trivial, but it's one of the most important work from home tips. And this is relevant for you and your employees. You do not want to be working from the kitchen in the morning, on the balcony after lunch, and in your bedroom in the evening. The same applies to your employees. 
Therefore, the first step should be designating an area of your employee's home as a "small office". The best option would be a separate 'office' room within the house, but a proper desk with all the necessary office supplies, anywhere in the house – will work as well.   
The key is to have a designated workspace where your employee will commit to working every day. Try and make it as quiet as can be (under the circumstances), so he can focus on his tasks. Go over and monitor the workspace conditions of each employee on your team. 
3. Provide the Necessary Equipment 
It may sound obvious, but not all small business owners understand what it encompasses. As the employer, you'll need to provide all the equipment necessary for your staff to work smoothly and comfortably from home. This includes a PC or laptop, monitor, keyboard, mouse, chair (or a back-supporting cushion for an existing chair), desk (if required), printer, maybe also a bookshelf for office files, etc.  
Aside from the most obvious equipment, your employees may require specific software and hardware, like a high-performance router that will keep up with the long working days from home. CISCO, for example, designed a customizable solutions suite focused primarily to help Small to Medium-sized businesses with their remote work from home set-up. You can read more about it here.  
4. Set up a Morning Routine
Every one of your employees might have a different type of morning routine that swings him into work. However, you should also have a morning routine for the team. 
This can be a simple morning video meeting to say good morning. You could go over the day's tasks for each employee, play a morning quiz, say a prayer, or do anything else that inspires your team for yet another productive day from home.
Still in the morning routine, one of our key work from home tips is about how we all dress up. You may think that the dress code has nothing to do with working from home and that PJs are perfect. However, the lack of a minimal dress code could kill your team's productivity. The famous phrase "Dress for success" is real, and it matters, even more, when you work remotely.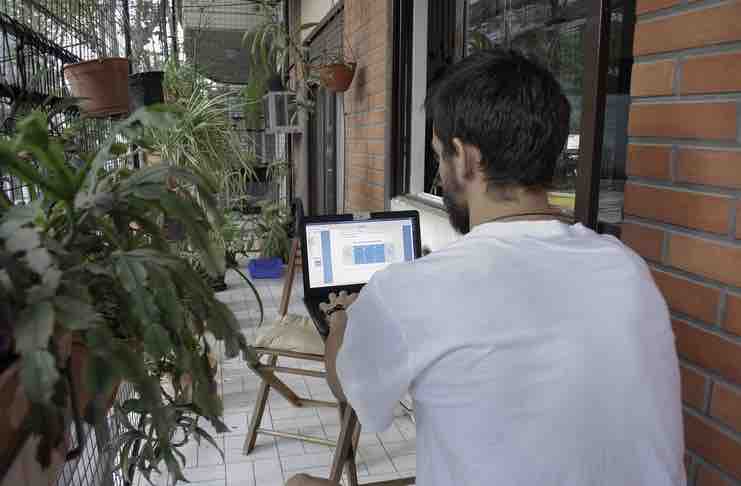 Setting your alarm and waking up to it, taking a morning shower, getting that shave (if you're a man), and dressing up – pulls you into the right mindset for work. Doing the same morning preparation routine you do for going to the office – will work well on your mind. Being in that work mindset will help you get tasks done. It will also help you better cope mentally and physically with any problems that pop up during the day. Plus, in the age of Zoom and constant video calls – a proper dress code at home is absolutely a requisite.   
5. Plan & Updates Task Lists
Working from home can be challenging when there's no boss around. There's a constant need to keep track of all the work done, throughout the day. Otherwise, you'll lose sight of important deadlines for tasks and projects. 
If you manage a team of employees, start the day by going over the task lists of each one. You'll need to keep track of the work being done on these tasks every hour or so, depending on the nature of the task. Tasks must be done on time.
The best way these days to manage your and your team's remote work from home – is by using advanced technology. There are plenty of brilliant project management apps that can make your life easier, like Asana, Trello, Basecamp, and others. There are also productivity apps that can track the amount of time you or your team spend on each task, like Harvest, Toggl, or RescueTime. These apps will help you monitor your team's exact and detailed productivity levels for each and every day or week. 
6. Schedule Breaks & Socialize 
Working from home doesn't mean you need to overwork yourself, or your team. Too many working hours, even if done at the comfort of your home – can kill productivity.
Adjust your regular company policy on break times to your new remote working schedules. However,  provide adequate time for each break, so your team can walk away from the screen, eat a proper lunch, and socialize. The standard is a 1-hour lunch break (although in other countries it can reach 2-hours), and two 15-minute breaks. 
Breaks are good, but not enough. Employees are used to office life where they sit and work beside others all day long. The new remote work scenario requires new socialization methods which are important to keep morale high. 
Offer your team new ways to socialize. It can be chat groups where your team can talk about common interests, video calls through Zoom, and even potential real meetups in coffee shops – if the regulations allow it.
You can use various video chat apps for this purpose, asides from Zoom, like Skype, Facetime, WhatsApp, Co space or Google Hangouts. Go ahead and introduce a weekly virtual 'happy hour' for your team, as Forbes recommends, to "collectively wind down". These social routines are key to maintaining productive work from home environment.
7. Leave Your 'Home Office' & Exercise
Working from home can be productive, and joyful if managed correctly. One key condition for this whole thing to function properly – is that you (and your team) go outside (at least once a day), breathe fresh air, and exercise.
Of course, you'll need to maintain social distancing and wear a mask, but still – it's crucial for staying sane and fit. You need to get that natural sunlight (vitamin D) and fresh air, as well as do some sort of exercise. It can be walking around your neighborhood (fast), practicing yoga in the park, aerobics, basketball, you name it – anything that makes you feel good and sweat a little.
This will instill those necessary bits of joy and happiness, that are so important to maintain your productivity.
In conclusion
Covid-19 has just accelerated a work trend that's been gaining popularity over the last few years. In the U.S, even before the pandemic, nearly 40% of companies offered work-at-home positions. However, it doesn't mean it's an easy thing to accomplish.
Maintaining productive work from home business environment requires firm and innovative management. Keep the tips above in mind, and you'll be on the right path! Want to read more
management-related posts? Check out our article about why some leaders refuse to delegate authority, or our post about managing your employees as a franchise owner.