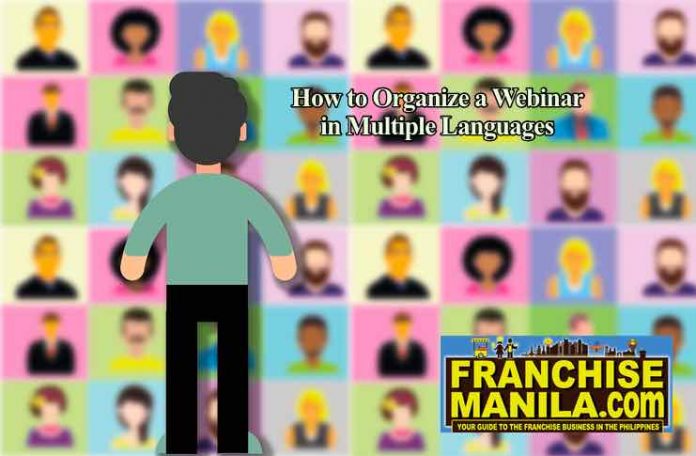 When you run a business, you should also know how to promote it. One of the best ways to do it is to organize a webinar. It can do so much for your business. But before anything else, let's take a closer look at it first.
What is a Webinar? What are its Benefits?
Also known as a "webcast," a webinar is an event hosted by a company or an organization that is broadcasted to a selected audience via the internet. Here, you can talk about almost anything that will help shed light on your company or organization.
It combines audio and visual components to inform and educate the audience. Basically, it's just like a seminar that is conducted online; hence the name.
Many companies and organizations often use this tool because it can help shed light on the audience's queries. But webinars can give more benefits than that.
Enriched Online Content
Because webinar platforms now come with recording features, you can easily record your presentations and post them on your page or website. Contents like this will help your company or organization increase its online presence.
Wider Reach
Since webinars are conducted online, which is one of its biggest advantages, you can reach more people. Audiences from the other parts of the globe can even have access to it too at the comfort of their homes.
More Engagement
Compared to other marketing tools, such as traditional video ads, webinars allow you to engage more with your audience as they have more opportunities to ask their questions. Needless to say, this also allows you to address their queries in real-time.
However, for you to experience its perks, you need to make sure that you conduct webinars properly. How do you say? Here are some tips on how you can organize webinars, even in multiple languages.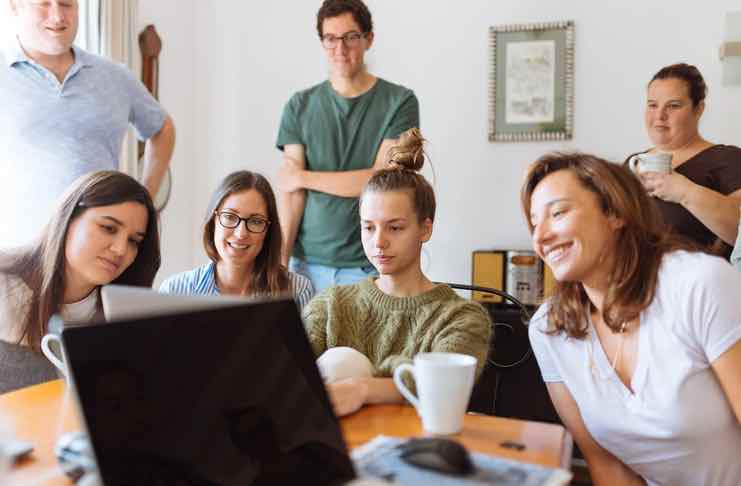 How To Organize a Webinar in Multiple Languages 
Hire Translators and Interpreters
English is one of the languages that have the most speakers. Even so, it's always best not to assume that all of your audience are English-speakers and hire human translators and interpreters for your Zoom meeting instead. Doing so will help your webinar a lot.
True enough there are now software and tools that can help with translating languages. But they don't always work accurately. They can't translate your presentation or other materials either.
But human interpreters and translators can. Through this, you can communicate your message better. Your international audience will also thank you for it as interpreters and translators can also help them express their concerns better in real-time.
Give Background Information
If you're organizing a webinar in multiple languages and you've decided to hire human translators, don't forget to give them some pieces of background information too.
In conducting webinars, you want to ensure that your messages and presentations are clear. Briefing your interpreters or translators can help you deliver your presentations clearer and more precise. Remember, the more they know about the event, the easier it will be for them to deliver quality content in different languages.
You can provide them such support by sending them copies of the speeches or even a mere outline of what your speakers are planning to present. You can also give some background information about your topic or company so it's easier for them to understand and interpret the terms that will be used, especially during question and answer sessions.
Plan Your Content
Speeches, presentations, and other materials involved during webinars should be planned well. This way, you're sure that the message you're trying to say is clear. But if you're planning for a webinar in multiple languages, you'll need to put more effort into planning your content.
Remember, different languages have different interpretations of certain words. Some words might be harder to understand and some might sound offensive too. So as you plan your materials, speeches, and presentations, don't forget to plan it with translation in mind.
Try to refrain from using slang words as some audience might find it hard to understand it. Also, make sure that your sentences are easy to translate in your target languages. This way, miscommunication is prevented.
As you plan for your event, make sure to allow enough time for your interpreters to translate your message further. With this, they won't rush translating, and they're able to interpret your content precisely.
Pick a Platform
Of course, the platform that you'll use is also important. Most people usually use Zoom. But there are far more webinar platforms available in the market offering different features.
A webinar in multiple languages means you have a big audience. Thus, you might want to look for a platform that can accommodate a huge number of participants.
Also, consider your presentations as you choose a platform. Will you be sharing your screen? Are you going to use slides? This is because not all platforms have the same features. You'll need to pick something that will help you present easier.
In addition to that, think about what you'll do after the webinar. Will you post it on your page or website? If so, then you need to find a webinar platform that will allow you to record the event.
Plan Date and Time
Since you'll be conducting a webinar that involves various people around the globe, you must plan the date and time of your event well. If you have a target audience on the opposite side of the globe, see if the time of your event would work on their end too.
You might need to ask yourself if the time and date of your event is too early or too late on the other side of the globe where some of your audience is located. This way, you're sure that they're able to attend your event.
Organizing a webinar might seem easy because of the idea that it's merely a seminar but is conducted online. However, planning an event like this, especially in multiple languages, isn't always easy, even if you're doing it in the comfort of your home. There are many things to do and consider. But with these tips, you can lessen your troubles.
Want to read more business posts? Check out our tips for starting your own small business online, or our tips for small scale business success.