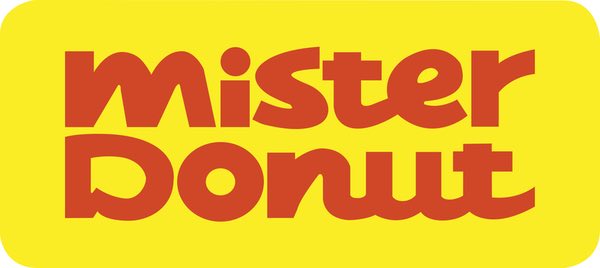 Want to become a Mister Donut Franchise owner? You've reached the right place. Born in Boston, Massachusetts in 1955, Mister Donut was brought by Duskin Co. Ltd in the Philippines in 1982. A year after, its first franchised store was opened in Binan, Laguna, and since then new franchised branches open the year after.
To date, Mister Donut has over 500 franchised stores all over the Philippines, and more than a thousand outlets located inside its institutional partners. Indeed, it has become one of the most franchised international brands here in the Philippines.
The Mister Donut Business Trial Package
Aside from its regular franchise packages, Mister Donut also offers Business Trial Package, and its latest addition, Mister Donut on Wheels.
The Mister Donut Business Trial Package is for individuals who would like to test not only the market potential of their proposed location but also their compatibility with the business.  For 90 days, those who will avail of this package will be able to run a Mister Donut store at minimal investment. If location is feasible, and the nature of the business fits, the shop will be converted to a regular store.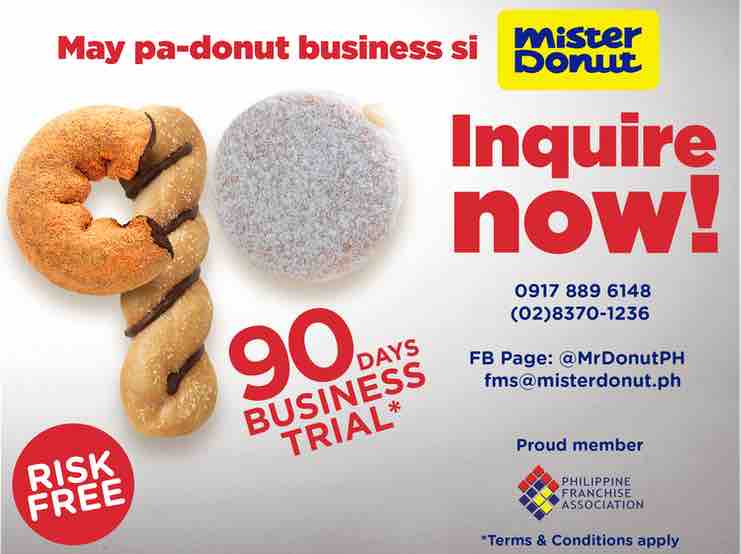 Mister Donut On Wheels, on the other hand, is the brand's answer to the business needs of enterprising individuals in the provinces. Instead of a physical shop, an individual can franchise a Mister Donut on Wheels, or a fleet of mobile Mister Donut stores.
With a strong system, and with more than 30 years of the proven franchise record, individuals can be assured that their investment with Mister Donut is long term, provided the business is managed well. Mister Donut Philippines is managed by the Ramcar Food Group, the Company behind KFC Philippines, Tokyo Tokyo, and Bigoli.
So what are you waiting for, choose the Franchise Package below that suits you and make your Mister Donut business dream come true.

Mister Donut Franchise Offers:
Business Trial Package
Initial Cash Outlay: Php 100K (50K is refundable, subject to terms and conditions)
Trial Period: 90 days (3 months)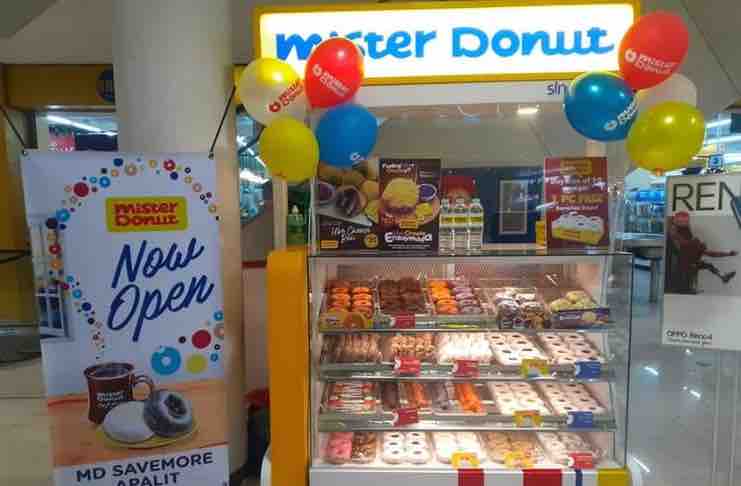 Regular Franchise Packages*
Indoor Kiosk Package:  starts at Php285K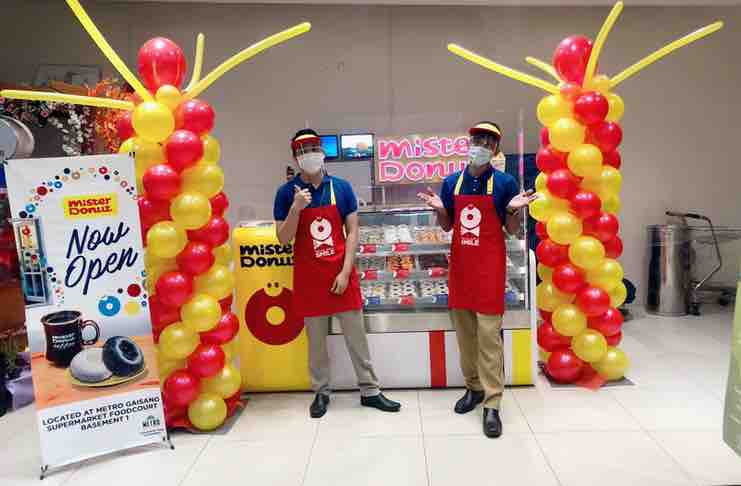 Outdoor Kiosk Package: starts at Php 380K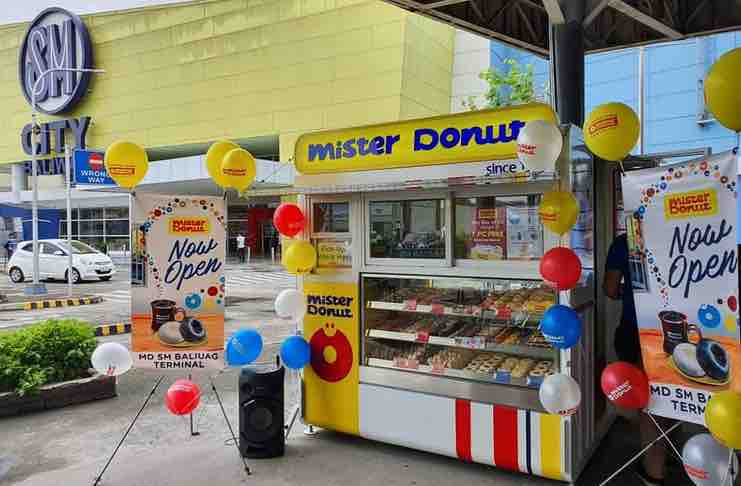 Inline Kiosk Package: starts at Php500K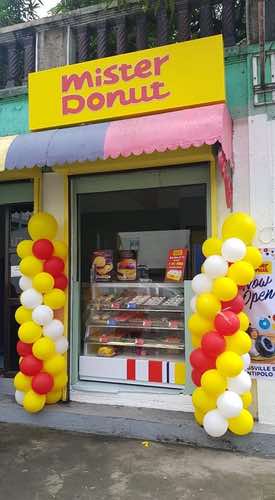 Counter Cafe Package: starts at Php 1.4 M
Dine-in Package: starts at Php 2.4M
*Asset investment only. Franchise Fee not included
MD on Wheels*
Ideal for Provinces
MD L300: starts at Php650K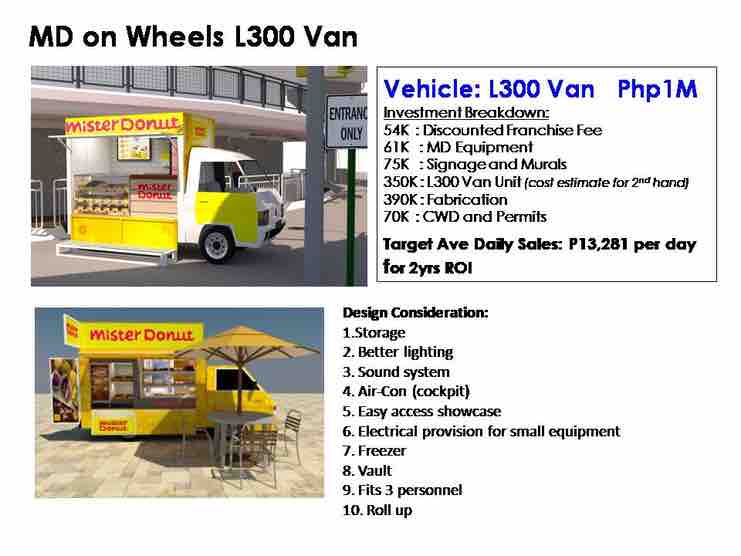 MD L300 with 1  MD Racal: starts at Php 900K (Php 650K for MD L300 + Php250K for MD Racal)
MD L300 with 1 MD  Tryke**: starts at Php 850K (Php650 for MD L300 + Php200K for MD Tryke)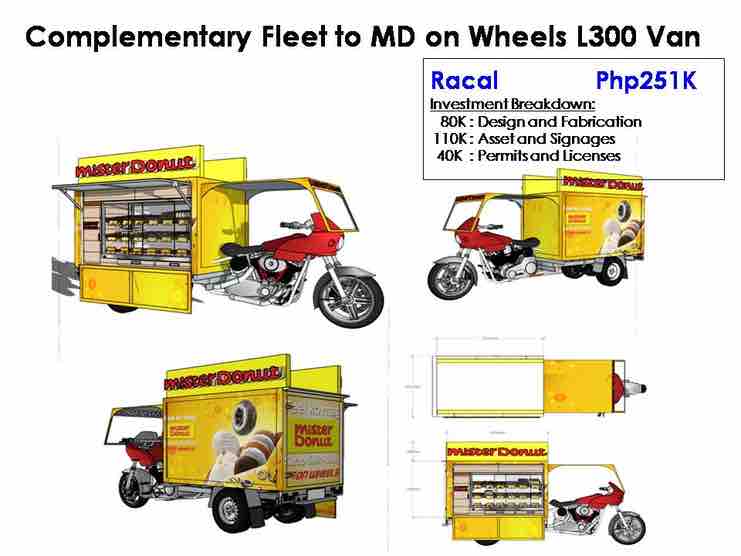 * Does not include the cost of the vehicle
**Quoted price for MD Tryke already includes the cost of the vehicle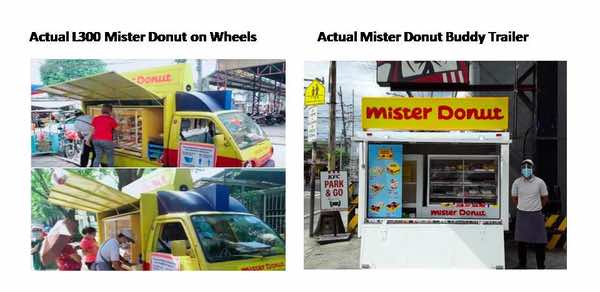 Mister Donut Franchise Fee and Term
The Franchise Fee for  Regular Franchise Packages and MD On Wheels is Php100,000. 
The franchise term is 3 years.
Product offers vary depending on the package availed.  Donuts, Baked Items, and Instant Beverages are offered in all store types. Brewed coffee, snack items, and light meals are limited to Mister Donut franchise packages with at least 10-15 sqm in size.
Franchise Application Process
Step 1:  Inquire at [email protected] or call 0917 889 6148 and look for Ms. Dewi Viado, Mon-Fri, 9 am-5 pm
Step 2: Submit accomplished forms
Step 3: Initial screening and submission of preliminary requirements
Step 4: Final interview
Step 5: Payment of Fees
Step 6: Franchise Training
Step 7: Shop opening
Due to current quarantine protocols, all applications are processed online.  Fees are only collected upon approval of franchise application and signing of the franchise agreement. Payment is via direct deposit or online bank transfer to the designated Company account. 
Franchise Contact Details
Phone/Mobile Number: 0917 889 6148
Email Address: [email protected]
Website: N/A
Facebook Page: https://www.facebook.com/MrDonutPH
Franchise Business Address
Mister Donut Franchise Department
Ramcar Center, 80-82 Roces Ave. Quezon City
Jack is a self-made entrepreneur, who actually started out in the Military, then worked for the Government for a few years, until he finally made that bold step and started out his own online and offline businesses. He's never looked back ever since, and hasn't been happier…