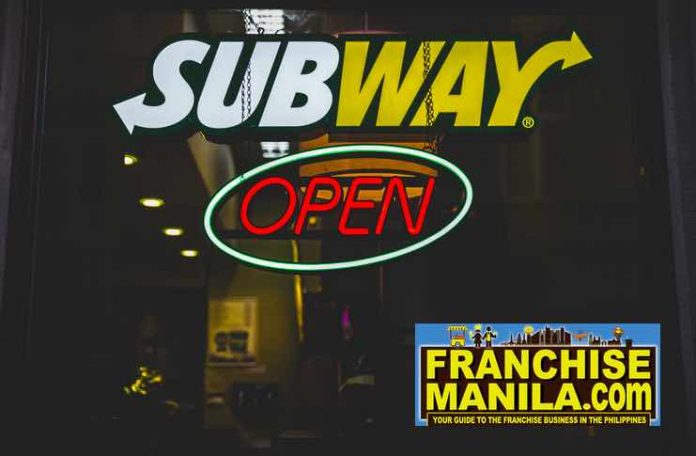 Want to work at Subway? Looking for a job is a dreaded task for some, especially in a recession. It can be scary and intimidating for first-timers, and for the experts, it can just be nothing more but a tedious task. However, it shouldn't be the case. No matter what position you are applying for, make it fun, and experience filled tasks for you by learning about the recruitment process. This will not only be beneficial for your career, but it will show the company that you are the best person for the job. 
If you are planning to apply for work at Subway, here's what you need to know to secure the position. 
Subway: A Brief Background
Subway is a fast-food restaurant that originated in American and was founded in 1965 by Fred DeLuca and Peter Buck. They became known by selling submarine sandwiches, salads, and beverages. From then, they became one of the top sandwiches making companies in the world and expanded to a global franchise. Aside from providing high-quality food to people, they strive to give top-notch service and jobs to every local community they are in. 
Want to Work at Subway? This is Their Hiring Process
Since Subway is a multi-level company, they use a systematic recruitment process to guarantee that the process is quick and fool-proof. Unlike corporate companies, the turnaround time is shorter, and you should be ready right away since the hiring process is swift and efficient. 
You can monitor Subway's career page for job openings and fill the application form through the website. You can attach your resume and cover letter. Ensure that you have a competitive and attractive resume so they can see your skills and knowledge. 
Subway's Psychometric and Wonderlic Tests
The next step in the hiring process is online assessment tests. If you want to work at Subway, they need to know who you are. These tests will help the company decide if you are a suitable fit for the job. You will be given a psychometric test in which your skills, knowledge, abilities, personality traits, attitudes, and job/academic potential will be assessed. 
Wonderlic Test is given for higher-ups in the company or aspiring franchise owners. The Subway franchise test questions are quite challenging, so you should prepare for the tests and don't take the assessment lightly. It would help if you familiarize yourself with some of them so you'll know what to expect. 
6 Tips For Acing Subway's Job Application Process
1. Study About The Company 
Employers like it when a candidate knows about the company and do the research. Show an effort and be interested in what the company does and its background. This will make you ahead of the competition.  
2. Be Punctual
Punctuality during the application and interview will show how well you will perform on the job itself. Ensure that you pass all the requirements in a timely manner and arrive at the interview on time. It is important to make a good first impression and arriving early will show punctuality and give you time to breathe and freshen up.
3. Make Yourself Presentable
Your hygiene and the way you dress says something about you. Look professional and respectable throughout the process. And "respectable" doesn't mean arriving in suit and tie attire. Check the company's dress code and dress appropriately according to it. Lastly, freshen up and keep your hygiene in check. 
4. Answer Well and Honestly
In every question that they will ask you, whether it is professional or personal, make sure that you answer well and honestly. Be straightforward, monitor your body gestures, and control your voice. If you need time to collect your thoughts, tell the interviewer right away. Also, don't lie about anything, more importantly, your skills and experience. 
5. Be Yourself
Don't pretend to be something you are not. Let your own uniqueness and personality show. Interviewers are familiar with fakers and pretenders. Show your true self and it will show them that you are someone they can trust. 
6. Ask Questions
You can show that you are prepared and interested by asking questions. Moreover, asking questions and clarifications will make it easier for you to adapt when you get the position. Just make sure that you are asking the appropriate questions. 
Getting a job and the opportunity to work at Subway is a challenge. Subway wants a competitive employee that will give their customers good service. They have a good work culture and organizational relationship.
Subway companies are appealing to everyone, and the hiring process provides equal opportunity for all people. Regardless if you're applying for a corporate or franchise job, it is best to be prepared for the recruitment process. Succeeding in your career doesn't just require luck but also hard work and determination. Ensure that you do well and secure the position. 
Kyle Kam is an online marketing specialist for Moneymax.ph, the Philippines' leading financial comparison website. Whenever he's not working, he's busy at home watching MMA videos the whole day. You may follow him on Twitter @undisputedkyle