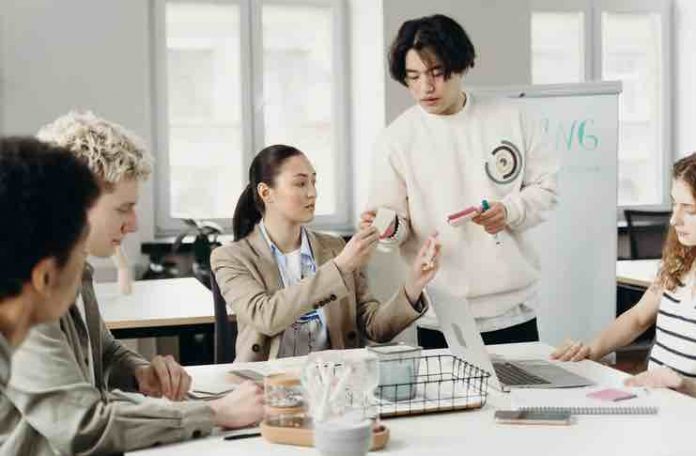 Searching for useful tips for building an effective employee benefits plan? You've reached the right place.
It's safe to say that when it comes to running a fruitful business, employee motivation is of paramount importance. While some may argue that the main motivator for most employees is their pay, the majority of employees prefer receiving new or additional benefits instead of higher wages. Today, employee benefit plans have become a widespread practice by most businesses around the world.
These plans generally include basic health coverage and retirement planning/pension schemes. In addition to these basics, some employers also offer a wide variety of other perks and services as part of their benefits plan.
Formulating an employee benefits plan will vary from employer to employer, so there is no 'one-size-fits-all solution. Below are 4 steps to help you build an effective employee benefits plan.
4 Steps For Building an Employee Benefits Plan:
Step 1:  Assess Your Employees' Needs 
Before any efforts can be devoted to adjusting or creating an employee benefits plan, an internal needs assessment should be conducted. Whilst many businesses tend to base their decisions on common market research suggestions, this will help to ensure that your new benefits plan revolves around the specific needs and wants of your employees.
After the needs have been gathered and identified, analyzing your workforce demographics can assist in determining the needs of specific categories of employees within the business. Factors such as age, gender, and experience, can lead to large variations in needs and wants amongst the workforce.
Lastly, the compiled and categorized needs can be compared against the existing plan that is in place or to help formulate a new plan from scratch in the absence of an existing one.
Step 2: Identify Your Benefits Plan Objectives and Budget 
This is a vital step, as it guarantees the compatibility of the employer and employees' needs within the structure and strategies of the business. Identifying any patterns or conflicts between the needs of either party will provide clarity on how to select and prioritize the objectives for a new benefits plan. 
Just as important as the objectives, is the budget that is to be allocated to the new plan. Deciding on a budget generally starts by surveying the plethora of options on the market, this can easily be done with the aid of tools.
Health Insurance options from Zenefits can give you a good idea of how tools can make the process that much more efficient. These types of tools can aid greatly in saving your business time and money. You can easily identify the options that are in line with your plan objectives, whilst keeping it financially viable for your business. 
Step 3: Assemble and Solidify Your Benefits Plan
Upon the completion of the previous steps, the many combinations of different options at your disposal must be compiled and compared. A detailed and thorough comparison will help to ensure that the needs and requirements of all stakeholders are met to the best of your ability, lessening the risk of investing in a plan which may end up inflicting financial losses or simply being ineffective. 
Once a combination has been chosen, the process may proceed to sign agreements with any third-party service providers, making necessary payments, and implementing any internal changes or additions.
To wrap up the plan, all the details of the plan must next be prepared and documented in a manner that is both totally informative and easy for employees to digest. 
Step 4: Convey the New Benefits Plan to Your Employees
Regardless of how comprehensive the research and formation of a benefits plan may be, it's even more important for it to be communicated to employees effectively. Poor communication not only detracts from a plan's efficiency but also creates a substantial benefits knowledge gap amongst employees. The following are some tips for benefits communication:
Provide all the new benefits plan information in a unified document, or location such as a user-friendly website/application and ensure easy access.

Make it clear to employees how their needs have been taken into consideration whilst forming the new plan.

Maintain communication with employees about their benefits throughout the year, their feedback will aid greatly in measuring the plan's effectiveness and identifying any issues.
Providing a comprehensive and tailored benefits plan to your employees has been shown to increase loyalty, focus, productivity, and attendance in the workplace. Additionally, it also tends to make your business a more attractive place of employment to prospective job seekers. 
By following the 4 steps above, you will be actively ensuring your best chances of providing an employee benefits plan that is lucrative to all stakeholders simultaneously. Invest in understanding and caring for your workforce and you'll surely reap the rewards in due time, be it social, financial, or otherwise!
Want to read more of our latest posts? Check out these 10 best side businesses you can try this year, or these useful Email Marketing Tips.