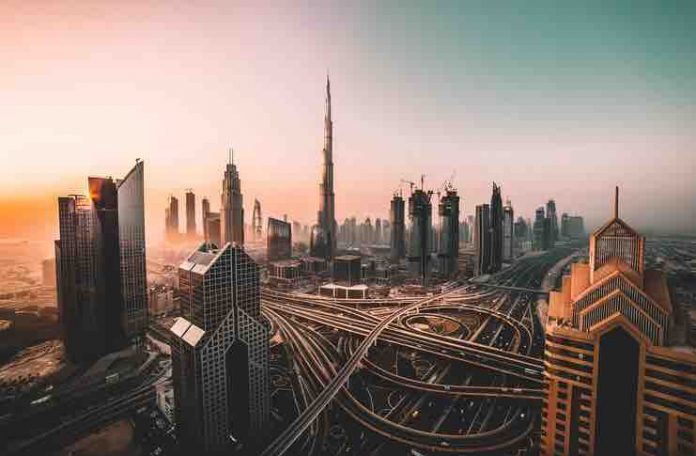 Dubai is considered one of the most popular destinations for OFWs and expats. No doubt this city has an outstanding living standard, especially for foreigners. It offers better job opportunities and a good lifestyle. That's why OFWs and expats are flocking towards the city of gold. It's estimated that Dubai is home to over seven million foreigners. 
Dubai has more than 200 nationalities and the population of the emirates is increasing day by day. These foreigners come from diverse backgrounds. And they are generally divided into two broad categories: Asia and the West. There are some myths and traditions about OFW and expat life in Dubai. People tend to make "bigger than life" assumptions towards their friends or family members living in Dubai. They have also been judged for it.
If you plan to visit or move to Dubai, you should definitely read the following myths and misconceptions about living there. Also, if you're already planning your stay, and want to Rent a car in advance – you can do so easily online. 
1. Islam is the Only Religion you can Practice in Dubai
Dubai is an Islamic emirate of the United Arab Emirates and Islam is also its official religion. But Dubai welcomes people of all faiths, cultural traditions, and backgrounds. It's wrong to say that non-muslims cannot celebrate their religious festivals in Dubai. All other religions are allowed to be practiced in Dubai and their worship places are also in various parts of the city. The non-muslim community can celebrate their traditions with equal zest. For Example, Diwali and Christmas are celebrated here with full arrangements.
2. Everyone Drives a Ferrari or a Roll Royce
Dubai is indeed famous for having the most luxurious cars on the planet, but not everyone can afford them. Actually, most of the foreigners are seen in Dubai using public transport or driving their Toyota or Nissan cars. Most OFWs can hardly afford a car these days in Dubai, so public transport is the best choice for them. A metro bus is both affordable, fast and also saves you the expensive parking charges.
3. Alcohol is Prohibited 
Friendly speaking, non-muslims in Dubai are free to purchase alcohol. Although it is prohibited in Islam, carrying or drinking alcohol is a punishable offense in Dubai and all over the UAE. However, it is available at different bars and restaurants that are licensed. So, you will probably not find foreigners complaining about the non-availability or prohibitions of alcohol. A recent reform also states that everyone is free to drink alcohol regardless of their religion. 
4. Non-Muslim Women Need To Cover-up in Dubai
The United Arab Emirates is not that strict like Saudi Arabia, especially when it comes to the choice of women's clothing. It's a myth that women in Dubai are expected to cover themselves from head to toe all the time. In reality, you can easily find women in Burkini or Bikini at the public beaches of Dubai. As the city of gold is one of the most modern cities in the region, foreigners can go out wearing a simple pair of jeans and a shirt. However, different places like mosques have a strict dress code that you have to follow. 
5. Dubai Residents are Rich because they do not pay Tax
There is no income tax on income generated in Dubai. Because of this, it's commonly assumed that foreigners in Dubai live in swanky places, wear designer dresses, and have a long spacious living room where they do huge parties. However, the reality is very far from it. The rents of apartments are very high in Dubai, and the food is expensive, so many OFWs and foreigners end up munching on pizza from supermarkets where they get the best bundle packages. 
5. Unmarried Couple Can't Share a Room
A few years ago, sharing the same room as an unmarried couple was forbidden in the UAE. However, in 2020, UAE's government made it legal for unmarried couples to live together. Even before these reforms hotels were quite lenient in imposing these restrictions. The reason behind this was the tourism industry which has been growing strongly in Dubai. In general, the city of gold is much more liberal and modern when compared to other GCC emirates.
6. Expats Have Hidden Stashes of Gold
Dubai is known as the City of Gold for several reasons. One reason is that buying gold has always been popular amongst the expat community and visiting tourists. Why? Very simple, because there are no taxes – Gold in Dubai is cheaper. 
Thanks to that, many assume that foreigners living in Dubai have hidden stashes of gold, but the truth is far from it. Most OFWs and foreigners don't have the purchasing power to buy stashes of Gold. 
Conclusion
These are some of the most common myths about living in Dubai. Instead of believing in misconceptions, know that Dubai offers a unique lifestyle for foreigners. It's becoming one of the biggest business hubs in the world. Moreover, the government of the UAE is constantly trying to make lives better for both residents and foreginers, who are contributing to the progress of the country.
Want to read more of our latest posts? Check out our article about building an effective employee benefits plan.