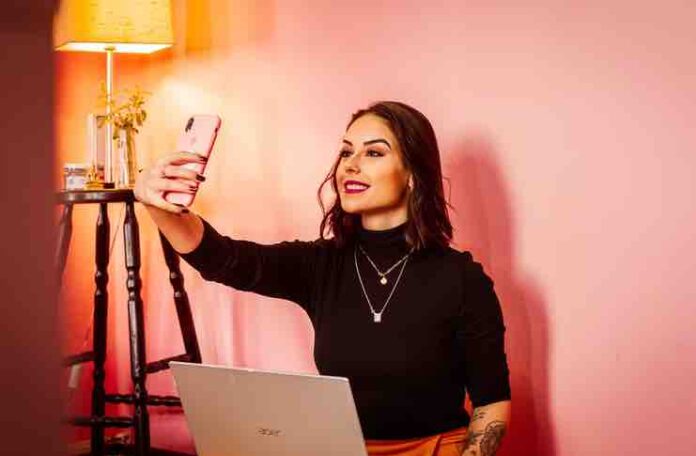 If you spend most of your time on social media and already have lots of followers, why don't you think about starting a blogging career and making money from this? In this post, you will find a short blogger guide on how to become a successful Social Media influencer.
Our life is inevitably changing. Social networks are now taking over the world. Tiktok is becoming one of the fastest-growing apps of all time. 
Young people dream of becoming bloggers these days and it's easy to understand why. The fact is that bloggers nowadays become not only people who make some creative content. In some cases, influencers have a very strong impact on society. They make money from their social media influence, and they work for their own pleasure building their personal brands. Therefore, if you have long dreamed of such a life, now is the right time to make your dream come true.
Tips That Will Help You Become a Social Media Influencer
Unfortunately, there is no one sure way to become a successful Social Media Influencer. Each of the modern top influencers found their own unique road to success. 
On their way to fame, they went through a lot in order to eventually become who they are now. Therefore, you must start looking for your own path that will lead you to success, and only you know what kind of path it is. Here are some tips to help you get followers and become successful quicker.
#1 Define a Niche and Target Audience
The first thing you'll need to do is determine the main focus of your blog or social media channel. This is a very important step since your success will depend on this. Choose a niche in which you know everything about and in which you can help your target audience. It can be a lifestyle blog where you will share your thoughts with subscribers, or a blog dedicated to fashion or travels, for example. As for the posting platform, where you'll publish your posts and pictures, for example, Instagram is perfect for this. Why? Because good and unique pictures can easily become viral. The app also contains an Instagram profile guide that will help you to get started quickly.
#2 Create Eye-Catching Content
In order to attract new subscribers, you must create engaging and interesting content. Find your own unique style that will not be similar to the styles of other bloggers. Uniqueness is the key to success. 
You can use different tools depending on the type of content you will focus on. If you want posts to create the basis of your blog or social media channel, then you can use some free templates for post creation. If you want to focus on video content, you can use a free video editor or a special video filters app. Such tools are especially relevant to get views on TikTok. 
Today, many bloggers follow the retro vibe to create an invisible connection with the audience. So when creating catchy video content in this style, you can face the problem of many old incompatible formats. For example, if you find a video that was recorded many years ago on DVD or other old formats – you'll need to convert it if you want to use it on social media. For example, you can use a converter to rip DVDs to MP4 – the most popular format on social media these days.
#3 Demonstrate the Progress
In order for the growth of your audience to be stable, you must constantly improve the quality of your content or the services that you provide. If you create video content and want to increase the number of your YouTube views, you must show progress in your videos. Practice will be key in this case, just like using professional video gadgets. 
If the main purpose of your blog is to get clients for your business, you need to do your best to showcase your expertise. Thus, you can use screen recording software to create broadcasts that would prove your knowledge in a certain domain. Nowadays the world is rapidly transforming and in order to react to all changes quickly, you must always be aware of all emerging trends. 
#4 Communicate With Your Audience
You should make it a rule to communicate with your followers on a daily basis. All blogging is tied to communication and your success will depend on this point. 
By building the right communication strategy, you solve many problems at once. First, you keep your blog growing, and second, you get feedback on your content from your current followers. Communication is the key to the heart of your followers. You must show them how important they are to you, how important their opinion is to you. With this approach, success awaits you.
#5 Build a Strong Personal Brand 
Regardless of your blog and the services you provide to your clients or followers, your name should be associated with quality. By building a successful personal brand, you are creating the future for years to come. For this, it takes some time for people to begin trusting your opinion and buy your services without hesitation. You must do your best to keep your reputation impeccable and your audience happy. Work hard now and enjoy the benefits of your work in the future.
Conclusion 
Nowadays, a large number of people dream of becoming bloggers and social media influencers. And not all of them understand that behind a successful picture there is work that needs to be done every day. However, if you're a person who is not afraid of hard work, responsibility and has always dreamed about a career as an influencer – then you will definitely succeed.