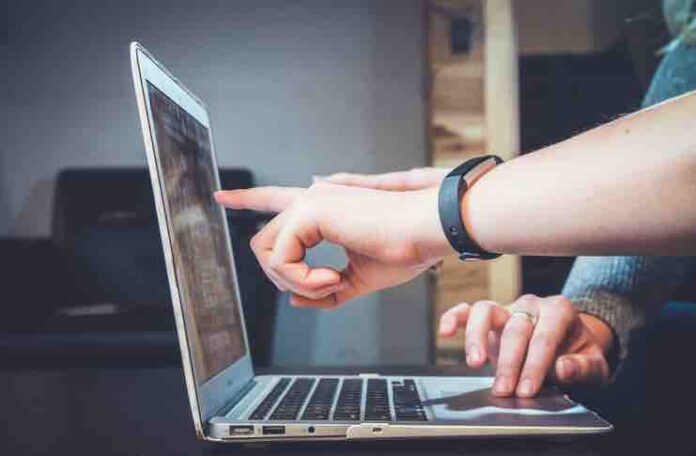 Looking for a new website design for your business? You've reached the right place. How cool is it to make a website that can automatically adjust itself to look awesome on any smart device that exists today? Not only cool but effective for your business. In this post, we'll discuss Bootstrap 3 themes, as it's never too late to try a new web design platform, and since it's a quick way to get your mobile-first web page for your business up and running.
Bootstrap is the first choice of front-end developers. And there's a good reason for that. All modesty aside, it's the most popular HTML, CSS, and JavaScript framework you can use to build a mobile-friendly, responsive website. 
It is among the best in class for rapid web-deign. Even today, more than 22.5% of all websites use Bootstrap as their CSS framework. It's also a good gateway for beginners who get into CSS frameworks from pure CSS and HTML. 
Understanding Bootstrap Framework and Its Benefits
As mentioned, many websites today are based on the Bootstrap framework. It's safe to say that it's a reliable and efficient framework that provides a nice kickstart. So, if you want a useful and nice-looking site without any brand color pallets or pixel-specific needs, look no further than Bootstrap 3 themes. 
There are a few reasons why Bootstrap themes are so popular. Not sure? Then here's something interesting. Bootstrap is used by first-class companies, such as Twitter, Lyft, Spotify, Udemy, to name a few. In total, 42K companies reportedly use Bootstrap in their tech stacks.
Are you looking for a gentle learning curve? Then you've come to the right place. Bootstrap 3 themes of the TemplateMonster marketplace are nice for the non-technically minded.
Bootstrap templates follow the best web standards making it easier to create sites that are accessible for all. Think of it as an ultimate pack of HTML, CSS, and JavaScript codes that provide awesome styling, UI components, and page layouts. In general, expect to get a pre-built website template for you to adapt and build upon.
One of the biggest advantages of Bootstrap 3 themes is that they make creating websites and apps easier, faster, and better. The only trick is to find the most relevant option that suits your requirements. That's like visiting a candy store full of a myriad of sweets. 
Before you start choosing, it's smart to learn the benefits you can get with Bootstrap. 
Consistent with your code

Lightweight and customizable

Responsive structures and styles

Great grid system

Prevents repetitions

Cross-browser independency
Reasons to Use Bootstrap 3 Themes from the TemplateMonster Marketplace
#1 Help Save Time
Starting with a template with its pre-defined grid system is smart. So, instead of spending hours on coding issues, you can begin making mobile-first web pages right off the bat. All you need to get started is to pick the template that fits your requirements. Then, you can get down to customization and skip those head-spinning issues from day one. So, you get a lot of stylish and design aspects already taken care of. Get it and use it to your advantage.
#2 Speed Up Development
If you're looking for a solution that can get your web project off the ground, Bootstrap templates are your best ally. Rather than calling in for pros or coding from scratch, utilize the power of ready-made options and get started today. Also, you save the time of cross-browser compatibility issues. So, when on the lookout for the fastest route possible, Bootstrap 3 themes do the trick.
#3 Easy to Customize
The best thing about Bootstrap is that it doesn't limit you. Although you get a ready-made option, you can rummage through what you get and tailor it to your needs. As such, you can keep things that make sense and ditch those that don't. Worry not; that won't take you a couple of days just figuring things out.
#4 Responsive from the Ground Up
Whatever Bootstrap theme you'll end up with, make sure it adapts to the change in platforms you use with super speed and efficiency. Just because it uses the grid system, no matter what content you drop into HTML, it will still look awesome. So, you can easily manipulate alerts, tooltips, buttons, or anything in between. And the best part is, as always, you skip writing codes or scripts. 
Check out this clip to see how easy it is to learn Bootstrap:
#5 Myriad of Designs
Once you land on the TemplateMonster marketplace, there'll be no end to what you get. Choosing the best Bootstrap website templates could leave you drowning in a sea of options. Your passion matters not; there's everything for anybody. Design, sports, business, education, art, real estate, what's your niche?
Whether you want to build a portfolio, eCommerce, or an entertaining web portal, there's a solution for that. And forget not that everything is coded in line with the best web standards for better results. Pick up a theme according to your requirements. It helps you to save the cost and time of development.
#6 Consistency within Platforms
Bootstrap themes can boost consistency across all popular CMS platforms. Thus, you can find website templates built on WordPress, Shopify, Joomla, PrestaShop, OpenCart, or Magento platforms. Bootstrap's final results always look the same on every platform and browser. Let's design flawless websites that look the same whatever platform, browser, or device the user is on. All in all, that's a way to be in the loop and ahead of the competition.
#7 Extensive List of Components and Features
We know that each business is unique and has specific requirements that help reach some goals. Whether you need to drop down menus, Lazy Load effect, contact forms, or progress bars, Bootstrap 3 themes have got you covered. It's better to jot down the list of everything you think is important for your website to function the right way and then do research. 
How to create a great website with Bootstrap 3 themes? Just check the TemplateMonster marketplace and see how far you can get with it. Chances are it has a staggering number of rave reviews for a good reason. So, it would be smart for your business to follow the word-of-mouth approach to your benefit. 
Want to read more of our latest posts? Check out this post about how to manage your workforce efficiently these days.
Danella Yaptinchay is the managing director of Full Suite, a service company providing back end support to small businesses. She is a cofounder of Co.lab, a coworking space, and of the media company Homegrown.ph. In constant pursuit of balance and self-development, she tries to apply the practices of yoga to her daily life.