This renowned fashion apparel retail company first started as an SM Manila concessionaire way back in 1987. Being loved by the Filipinos who love shopping, and manned by the most hardworking, efficient creative people in sales, advertising, and merchandising fields; it flourished into a tremendous growth. With the leadership of Mr. Victor Tan of Crolific Garments Mfg. Corp, it is now one of the top players in the retail industry. Enjoying a nationwide popularity, it has now branches around the Philippines. The company boasts of its stylish and fashionable; cool casual clothing, perfumes and accessories as well for all ages. It does not limit its designs with only looks and style. The product's variety speaks of style without compromising one's self!
Bobson Franchise is available to some outlets nationwide. One of the good things it offers is helping out the franchisee in choosing a good retail store location to ensure the maximum profit and sales possible. It will ensure that the design and decor as well as the store lay outs will be assisted personally by the Store Design Department. This is to make sure that the franchisee's chosen retail location, and store design will be in sync with the Bobson store image. Competitive advantage when it comes to customer service and operations is promised to be given to the franchisee as well. In lieu of this, hands on training program will be conducted to the store crew. Also, a regular visit will be conducted by the Area Managers to continuously provide guidance, support and advice on the aspects of day to day operations. Regular updates regarding Bobson products will be provided as well.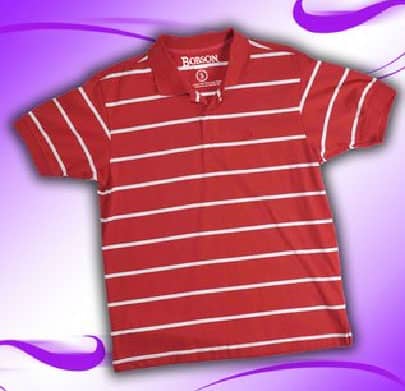 Bobson Franchise package includes but not limited to: Php 500,000.00 franchise fee, trade name use, staff training program, approval of the location, retail store lay outs, plans and designs, term is 5 years renewable. Location requirement is: 60 to 80 square meters, should be located inside a mall with supermarket, department store, parking, amusement centers, movie houses, and restaurants. But it could also be possibly located in street levels but should be near residential area, schools, churches wherein there is a high traffic volume. For Outlet investment, it includes: interior design, lay out and construction, POS system, Cash register, advertisement and Point of Sales materials amounting to Php 2,000,000. An estimated amount of Php 1,500,000 will be needed to stock the store outlet initially. Consignment terms apply on the merchandise and posting of a bond will be required.
Contact Details
If you are interested with the Bobson Franchise, you may contact them through any of their contact details below:
Website: www.bobson.com.ph
Email: victor_tan@yahoo.com.ph, christine@bobson.com.ph
Phone No.: (02)365-2800 to 30
Fax No.: (02)365-2805
Address: 581 A. Bonifacio Ave., Balintawak, Quezon City, Philippines
Jack is a self-made entrepreneur, who actually started out in the Military, then worked for the Government for a few years, until he finally made that bold step and started out his own online and offline businesses. He's never looked back ever since, and hasn't been happier…