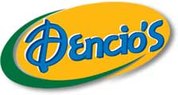 The cost of Dencio's Franchise is about Php 12 to 13.5 Million. The following are the inclusions of this rate: franchise fee, equipment, and store construction, air-conditioning unit, furniture, fixtures, signage and the expenses for starting up. Dencio's Bar and Grill offer franchising, but it is unavailable at the time being. It is required that the franchisee have around 200 – 250 square meters of floor area (this is for the shell type) and for the free standing stores, the floor area required is 250 – 300 square meters. Usually, the franchisee submits a proposal of a store location and Dencio's Bar and Grill will review before the approval. However, the company is more than willing to assist the franchisee in selecting the best store location should the franchisee do not have any site in mind upon application.
The length of the Dencio's Bar and Grill Franchise is 10 years. The franchisee is to acquire supplies of standard recipes and ingredients from Dencio's Bar and Grill. Also, the franchisee may make purchase from the company's own suppliers and distributors. A franchisee is required to be determined, strong willed, and has the drive to succeed. Should be people oriented and have an exceptional skills when it comes to handling and dealing with people. Dencio's Bar and Grill is requiring an extensive restaurant operations training program that the franchisee, the management team and crew must be able to comply with. The franchisee must be a devoted individual who is able to dedicate all his/her time and effort when it comes to the restaurant operations.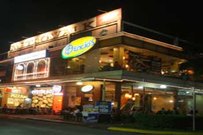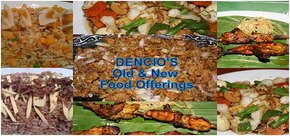 Dencio's Bar and Grill was born from a concept of presenting a province setting to the metropolitan. The restaurant is named after one of the founders and it opened first off in Quezon, City in 1991. Seafood, Kare Kare and Crispy Pata are the dishes among Dencio's Bar and Grill specialties. But it really is renowned for its grilled dishes, and original Filipino dishes that are tried and tested by the customers. Indeed, this restaurant is truly a breather for those diners who are looking to enjoy excellent choices of Filipino dishes together with their friends and loved ones. Please watch out for the reopening of Dencio's Franchise on their website.
Contact Details
If you need more information regarding the Dencio's Franchise, you may contact them through any of their contact details below:
Website: clients.imanila.ph/dencios/
Facebook Page: www.facebook.com/Denciosofficialpage
Twitter: twitter.com/Dencios_Ph
Email: info@dencios.biz
Phone No.: (02)952-9356
Address: Capitol Hills Dr, Quezon City, Philippines