This company is well renowned for its refined and luxurious setting where skin care treatments of revolutionary method can be found and experienced. It offers great and natural solutions to unisex customers that have discerning tastes. In Dermaline Facial & Skin Care Center, youthful, refreshed and healthier skin is achieved. In 1996, it was first conceptualized by Dina de la Paz-Stalder. It all started at the 10th floor of National Life Insurance Building in Makati City, Philippines and now on its 12th year in delivering commitment to its loyal customers. Dermaline Franchise is also awarded as one of the most outstanding Filipino Franchise of the year just after a couple of years of starting in the franchise business, and now brags of 26 clinics nationwide.
The franchise fee is Php 500,000 with the inclusion of its systems, name and trademarks. The term is for 5 years but this is renewable. For that franchise duration, training program for five of its employees is provided.  This is to ensure that the franchise is continually keeping up with the company's procedure and system as well. The lay out design of the clinic, and pre opening is provided as well. The target locations that will be highly approved are inside the malls, shopping areas and other commercial centers.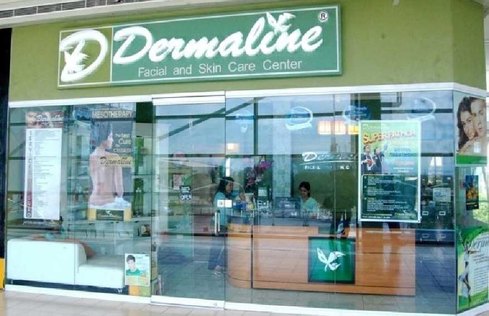 Dermaline Facial & Skin Care Center Franchise promises a good Return On Investments in 2 to 3 years (depending on the sales and clinic location), with its cheaper capital in comparison to the other franchises and costs of operations is not that high too. Dermaline Facial & Skin Care Center offers assistance of 3 months installment on clinic equipment. Other services are offered such as support on advertising, promotional and other business issues.
To be qualified for a Dermaline Franchise, the applicant should be stable financially, motivated, self driven and the interest in the beauty and health business is genuine.
Dermaline Franchise: Contact Details
If you need more information regarding the Dermaline Franchise, you may contact them through any of the contact details listed below:
Facebook Page: https://www.facebook.com/media/set/?set=a.344066519200.146889.343972654200&type=1
Email: dermaline@stadler.com.ph, casaagustine@yahoo.com, dianastalder@yahoo.com
Phone Nos.: (02)638-8417, (02)631-4941, (02)637-6970, (02)542-9989
Fax No.: (02)631-3064, (02)781-1804
Address: Dermaline Inc., Head Office, Unit 302 EDSA Central Pavillon, Shaw Boulevard,  Mandaluyong City, Philippines
Jack is a self-made entrepreneur, who actually started out in the Military, then worked for the Government for a few years, until he finally made that bold step and started out his own online and offline businesses. He's never looked back ever since, and hasn't been happier…