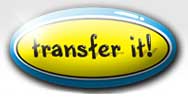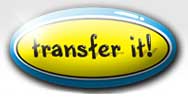 Established in 2009, the Transfer it Franchise specializes in custom t-shirts, unique gifts and personalized products. The concept came about during a bazaar in December 2008, when they allowed their customers to use their ready-to-print letters and numbers to create their own custom high quality shirts.  Since then they've included mugs, caps, bags, key chains and other customizable products.
Transfer-it has already made its mark here in the Philippines after being featured in Umagang Kay Ganda, Bread and Butter, Kabuhayang Swak na Swak, Full Time Mom, ANC Shop Talk, "Wer U at?" and in Mel and Jay. Transfer-it was also featured in the November 2009 issue of Entrepreneur Magazine as one of the top concepts to look out for and has been awarded the Top Company for Customized Products by the World Excellence Consumer Choice Award Asia-Pasific 2011. The Transfer it Franchise is a proud member of the Philippine Franchise Association and Filipino International Franchise.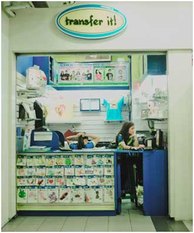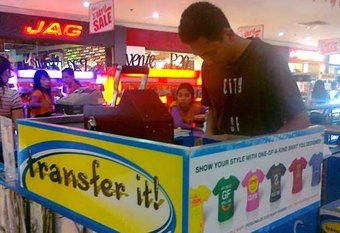 Transfer it has a quick return of investment, offers full support in marketing, technical and operational details. As a potential franchisee, transfer it will give national brand recognition of your franchise thru continuous advertising, recruitment and training assistance, delivery of supplies and use of sales and inventory software.
They are open for franchising, offering different packages with their machines for those who want to do their own small business. You can choose a cart-type with an initial investment of 100,000 pesos to 200,000 pesos, a wall shop that costs 200,000 pesos to 300,000 pesos, a kiosk that has an initial investment range of 400,000 pesos to 600,000 pesos and finally, a boutique that could go from 600,000 to 800,000 pesos.  Included also is an initial franchise term of 5 years and a continuation fee of 5,000 pesos. Still, the transfer it franchise can be considered a low cost franchise.
Transfer it also offers smaller packages for the starter businessman such as a Mug printing package at 20,000 pesos, a t-shirt printing package at 37,000, a craft package at 49,990 pesos which offers both the mug printing package and the t-shirt printing package. Finally, the complete shop package at 175,000 pesos which offers every product they have which you can see in the boutique minus the boutique itself.
Included in the initial investment is the franchise fee, the use of business name and other proprietary marks, location approval, training of franchisee, staff, operator and graphics artist, procurement program, opening assistance, operations manual on loan and research and development.
Transfer It Franchise: Contact Details
For more information regarding the Transfer It Franchise, you may contact them through any of their contact information below:
Website: www.transferit.com.ph
Facebook: facebook.com/transferitprints
Email: transferit@rocketmail.com
Phone Nos.: (02)255-0536, (02)255-7606, (02)255-5482
Fax No.: (02)255-0536
Mobile Nos.: 0922-883-0572, 0999-880-7363, 0917-555-4850, 0917-444-2758
Address: 1420 G. Masangkay Street, Sta. Cruz, Manila City, Philippines
Jack is a self-made entrepreneur, who actually started out in the Military, then worked for the Government for a few years, until he finally made that bold step and started out his own online and offline businesses. He's never looked back ever since, and hasn't been happier…