Folded and Hung was established in 1998 by Adenip Incorporated with the intention of creating a clothing line for clubbing but later evolved into casual party wear and now to runway designs and street wear. With a year to go to fulfill their corporate vision of being a globally recognized fashion brand, the Folded and Hung franchise has raised the bar for the local retail industry by setting high quality and globally competent products and services.
Francorp, the world leader and expert in franchise development and consulting is the current franchise developer for the Folded and Hung franchise. Included in their package for franchising by Folded and Hung are:
Assistance in franchisees site selection
Assistance in store design and layout
Intensive hands-on training program
Marketing and promotional support
Comprehensive operations system designed for profitability
Total investment for folded and hung can go up to 3,500,000 pesos depending on the size of the store and the rental fees for the location, which also includes the initial inventory.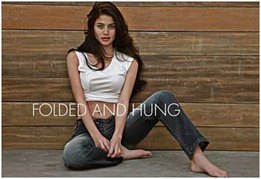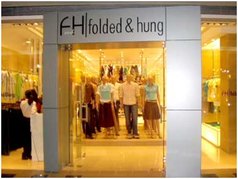 Here are some of the reasons why you should franchise Folded and Hung – Currently, the Folded and Hung franchise has 44 branches and 10 franchisees nationwide and an online store. Total assets in 2009 amounted to 43,589,083 pesos and a total revenue of 389,213,919,93 pesos.
Folded and Hung Franchise: Contact Details
For more inquiries regarding the Folded and Hung franchise feel free to contact them using the details provided below.
Website: www.foldedandhung.com
Facebook: www.facebook.com/foldedandhungofficial
Twitter: www.twitter.com/foldedandhungph
Instagram: @foldedandhungph
Email: franchising@foldedandhung.com, eric.calos@foldedandhung.com, juliet.cruz@foldedandhung.com
Telefax No.: (02)374-1001 loc. 120/138
Fax No.: (02)372-6557
Address: FH/Folded & Hung Adenip Incorporated #1225 FH Bldg., Quezon Avenue, Barangay Sta. Ana, Quezon City, Philippines
Jack is a self-made entrepreneur, who actually started out in the Military, then worked for the Government for a few years, until he finally made that bold step and started out his own online and offline businesses. He's never looked back ever since, and hasn't been happier…