This company is the one of the pioneers who made porridge and quick rice meals popular in the Philippines. For 20 long years, Filipinos has associated Goodah!!! as a good comfort food that has been part of their everyday living. This restaurant is open for 24 hours a day which make this more convenient for the dining public. One of the most popular dishes Goodah!!! serves is breakfast rice toppings such as Tapsi, Longsi and all of the breakfast toppings variation that has "si" at the end (meaning sinangag or fried rice) in the Filipino language.
Full restaurant Goodah Franchise Fee is Php 750,000 and the term is good for 10 years. The required lot area is 120 to 150 square meters in minimum. Should be accessible and visible to the public and with a high traffic rate to make sure of a better chance of good profitability. Depending on the store's location and size in actual, the total investment will cost about Php 3,500,000 to Php 4,500,000.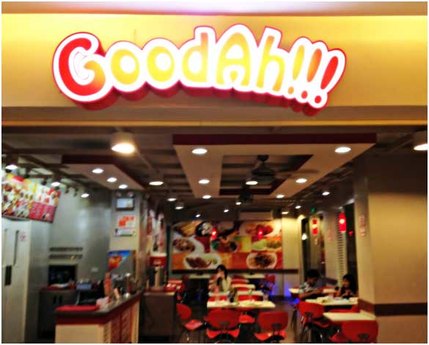 Goodah Franchise includes:
The use of company name, logos and trademarks rights
Goodah's System Operation to use rights
Technology transfer
Selection of store locations assistance
Designs and decors of the store
Signage
Renovation costs
Furniture, fixtures and equipment
Manual of day to day restaurant operations
Pre opening inventory
Selection, hiring and training (training is about 2-4weeks) of personnel assistance and management team
Assistance in pre opening, opening and post opening
Marketing support (continued radio and tv advertisements)
Continuous operation support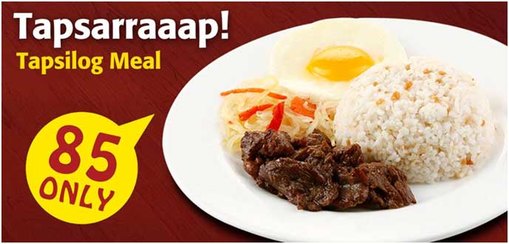 A security deposit of Php 250,000 has to be paid but it is refundable upon the end of the 10 year term.
Royalty to be paid:
1st  year – 4% of Gross Sales
2nd year – 5% of Gross Sales
3rd year – 6% of Gross Sales
4% of Gross Sales will be for the Marketing and Development Fund.   Goodah Franchise promises the Return On Investment after 18 to 36 months (3 years). However, this will all depend on the strategy and control of the franchisee or managing director with the help of staff and crew; total sales and the location of the store. The key to succeed in franchising is motivation, strong will power and hard work among the entrepreneur/franchisee and crew as well!
Contact Details
If you need more information regarding the Goodah Franchise, you may contact them through any of their contact details below:
Website: www.goodah.com.ph
Facebook Page: www.facebook.com/goodahopen25hours
Email: franchising@goodah.com.ph
Phone No.: (02)901-1972
TeleFax: (02)640-4237
Fax No.: (02)640-4908
Address: Del Sol Foods, Inc., 369 Dr. Sixto Antonio Ave., Maybunga, Pasig City, Philippines
Jack is a self-made entrepreneur, who actually started out in the Military, then worked for the Government for a few years, until he finally made that bold step and started out his own online and offline businesses. He's never looked back ever since, and hasn't been happier…