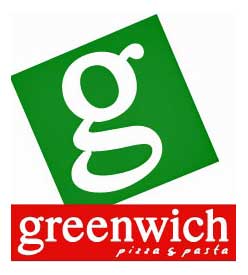 If a franchisee applicant is well motivated, has a drive to succeed and has the same idea with Greenwich when it comes to business planning and strategies; then there is a possibility that your application will be approved. It is very important that you love dealing with people and knowledgeable in handling and keeping the communications line open with the customers and crew, and the most important characteristics is being willing and able to know more about the business.
Greenwich Franchise requires the franchisee to pass the extensive training and complete it successfully. Having a management experience in food service industry is not necessary but an advantage though.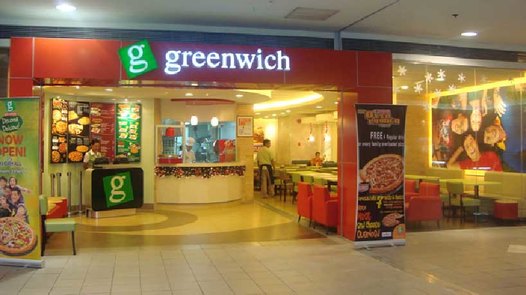 The range of franchise cost is from Php 8 – 10 Million but it will depend on your location and floor area as well. 130 – 150 square meters is the floor requirement and the inclusions in the package fee are the following: equipment, facilities, air-conditioning units, furniture, and fixtures if needed, signage, initial inventory and allocated expenses for the grand store opening.
In Greenwich Franchise, a royalty fee of 10% of gross monthly sales must be paid, for the advertisements and what not. The franchise is renewable after the 10 year term is done.
The company will assist all the way from hiring, training of crew and other staff, the planning and construction of the store; as well as the continued support and more training program to make sure of the franchise store's success as per Greenwich policies and standards. As soon as the construction of the store is done, it will be ready for operation in about 40 – 60 days.
The best location that Greenwich requires a franchisee to choose is somewhere accessible, with high traffic rate and patron turn over to ensure of a good business.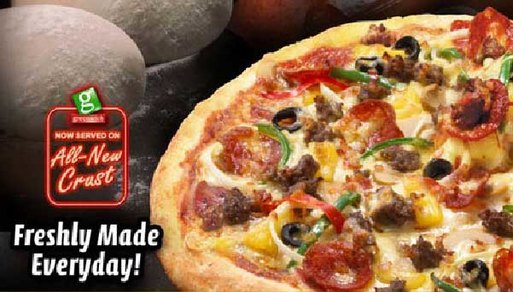 Greenwich is renowned for its best tasting pizza that has the best quality ingredients. It started in 1971, and has come a long way since then. It offers pasta, meals, and side dishes as well aside from pizza.
The company never cease to amaze the eating public when it comes to their store promotions, packages and good radio and television advertisements. By choosing Greenwich Franchise, this could prove to be all worth it. The best thing you could ever invest on, ever.
Greenwich Franchise: Contact Details
If you have any inquiries regarding the Greenwich Franchise, you may contact them through any of their contact information below:
Website: www.greenwich.com.ph
Facebook Page: www.facebook.com/GreenwichPizza
Email: franchising@greenwich.com.ph, mitch.hong@greenwich.com.ph
Phone No.: (02)636-1111 loc. 4623, (02)634-1156
Fax No.: (02)687-0915
Adress: 5th Floor Jollibee Center, San Miguel Avenue, Pasig City, Philippines
Jack is a self-made entrepreneur, who actually started out in the Military, then worked for the Government for a few years, until he finally made that bold step and started out his own online and offline businesses. He's never looked back ever since, and hasn't been happier…