One of the fastest growing furniture companies in North America is here in the Philippines. It can be found in SM Megamall and Fairview and North Edsa. Over the past five years, the company's extensive growth has been the only way to describe it. From $ 500,000,000, its sales shot up to $ 1,000,000,000 to date. As of this writing, La-Z-Boy Furniture Galleries stores, is the 2nd largest single source system of its kind in the USA. What this company markets is the most trendy living and family rooms, offers a mix of best quality products that are top of the line.
The following are La-Z-Boy Furniture Galleries' products:
Sofas, love seats and reclining chairs
Sleep sofas that are very convenient
Leather upholstered furniture of modern modular style
Stationary sofas, love seats and chairs
These fashionable furnishing do not only offer comfort, they are combined with good quality and value for your money too! Other accessories in wide range in style and prices are available in the stores as well. La-Z-Boy Furniture Galleries developed a state – of – the – art stores, with its raised ceilings, pathways that are facilitate navigation, colorful signage, distinctive graphics, design center that is centrally positioned and four product gallery sections among other features.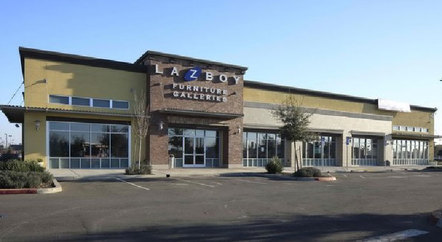 One of the most exciting ways to enter the furniture retail business is availing of a La-Z-Boy Franchise. The company will guide all the way through the process, support the franchisee in every need, and help in succeeding in the business. To qualify as a franchisee, an entrepreneur must have a net household of worth $ 650, 000. Should have experience in retail but not necessarily required.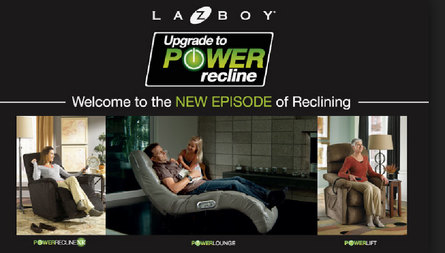 Financing assistance would not be offered so the applicant must shoulder all the franchise expenses, training and support for the management and staff would be provided. Liquid capital requirement would be $ 650,000. Preferred site would have to be highly visible, with high traffic, preferable inside malls, and commercial buildings' ground floors. A minimum size of 90 to 120 square meters is required for the La-Z-Boy Gallery outlet.
How much is the La-Z-Boy Franchise's expected advertising expenses?
1% of monthly gross sales to be paid on local promotions and advertisements
1% of monthly gross sales to be contributed to the company for system wide development advertising.
To be used on promotional activities like newspaper ads.

 
The agreement of La-Z-Boy Franchise term is 5 years, renewable for 5 more years.
Submit a letter of intent and resume, as well as the location proposal complete with vicinity map and sketch.
Contact Details
If you are interested in getting a La-z-Boy Franchise, you may contact them through the following:
Websites: www.blimsfurniture.com.ph, www.ufranchiseasia.com/#!lazyboy-franchise-business/cto3

Email: info@blimsfurniture.com.ph, blimsfurniture@yahoo.com
Phone No.: (02)470-9185, (02)470-9170, (02)470-9187
Fax No.: (02)470-9186
Address: No. 11 Sheridan St., Benito Bldg., Mandaluyong City, Philippines
Jack is a self-made entrepreneur, who actually started out in the Military, then worked for the Government for a few years, until he finally made that bold step and started out his own online and offline businesses. He's never looked back ever since, and hasn't been happier…