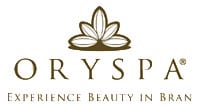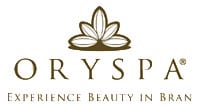 This Calamba Laguna based company might sound like offering sauna, massages and spa treatment but no, Oryspa is a company that supplies Spa Centers out there with massage oils, balms and wide array of products that are needed in a Spa center's daily operation. Oryspa specializes in products that are derived from Rice Bran. Rice Bran is rice millings by product (rice milling, being the process of polishing brown to white rice). Scientific studies shown that, Rice bran has minerals, antioxidants, and 100 vitamins. And the high levels of Oleic Acid in Rice Bran aid for better skin absorption and hence, make it a good ingredient for massage oils and organic alternative to the oils being used nowadays in Spa centers. Orysp'a products include: baby care, bath and body care products, facial care, home and spa, and pain relief among others.
The company's products are easy to sell, priced reasonable, of finest quality and results of extensive research, has an association with a very reputable name, manufactured locally and all natural. The company has been in the retail industry for a good 8 years before venturing into the franchising business which the owners thought of, in order to double the success they are enjoying. Oryspa Franchise is backed with 11 years of extensive experience, thorough research and training programs. The new ideas and products are tried and tested in the company owned stores first off before being implemented in the franchise stores. Indeed, Oryspa's goal is to be a franchise choice when it comes to natural products.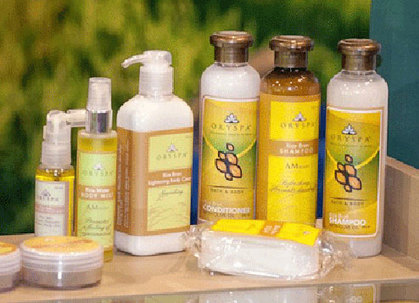 A model franchisee should be a firm believer of natural products, has the desire to enhance the country's economy by patronizing homegrown products, should be willing to learn all about the operations, tried the products and loved them,  should be hands on and a retail experience would be advantageous. Well written extensive operations manual will be awarded to an Oryspa Franchise owner, training and skills upgrading program is done a couple of months after the grand opening of the store. To handle the evaluation, a Monitoring Officer of the Franchisor visits regularly.
Package Inclusion:
Rice Bran products that are top selling
Initial Product Inventory
After sales programs that include body treatment trainings and product optimization
Right to use the company trade name and logo
Continued marketing assistance
Product innovation and retail development (continuous)

 
Payment period would be 18 months. Franchise fee is Php 150,000 and Oryspa Franchise in total (cost and investment) is Php 480,000.
Contact Details
If you are interested in the Oryspa Franchise, you may contact them through any of their contact details below: 
Website: oryspa.com
Facebook Page: www.facebook.com/Oryspa
Twitter: twitter.com/oryspa
Email: oryspa@gmail.com, info@oryspa.com
Phone No.: (049)576-5742 to 43
Mobile No.: 0917-544-9587
Address: 251 D, BCC Bldg, Chipeco Ave., (Near New City Hall), Calamba, Laguna, Philippines
Jack is a self-made entrepreneur, who actually started out in the Military, then worked for the Government for a few years, until he finally made that bold step and started out his own online and offline businesses. He's never looked back ever since, and hasn't been happier…