In downtown Dipolog City, there sits a casual family dining café.  Its main café prides itself of a seating capacity of 30 persons. The 2nd floor is more modern in design and layout, perfect for corporate meetings or functions or even friends /family gathering or celebrations, sits about 15 to 20 persons. Big Joes offer fast and quick restaurant service, with extensive menu selections of Chinese, Filipino and Western cuisine. People who want to try something new to their palates drop by here and Big Joes Café never fails to satisfy customers! The cool and relaxing ambience adds up to the total dining experience, plus the friendly customer service is really a breather. The real secret of this business success is, the chef uses their own family recipes, dishes that proven and tested over the years that definitely hit home with each and every customer!
At Big Joes Café, it only offers freshly cooked food, made from the best quality ingredients, prepared by the chef and owner Jovy. Homemade desserts, specialty coffees, are all prepared by the in – house coffee expert. Indeed, this restaurant keeps up to its mission, to provide an absolute wholesome dining experience, serve only the top of the line quality of food, and customer service to complete every diners' requirements. Big Joes Café values innovation and development, and strive to provide excellence in everything it does. This Franchise would prove to be a good business venture as Big Joes Café values and respect its patrons, team and all of its the partners as well!
Big Joes Products
Creamy Chicken casserole
Sizzling Sisig
Lengua Estofado
Calderetang Kambing
Mixed Vegetables
Grilled Baby Back Ribs
Sizzling Pork Chop
Sizzling Tenderloin
Callos A La Big Joes
Grilled Steaks
Valencia
Crispy Chicken Meals
Grilled Blue Marlin and Pink Salmon
Beef Noodle Soup
Aloha Burger Joe
Grilled Half Pounder
Crispy Burger Galore
Homemade Desserts, Fruit Smoothies
Hot and cold beverages like Cha Yen, Caffe Americano, Macchiato, Javanilla, and a whole lot more delicious hot and cold coffee concoctions!

 
Big Joes Franchise Details
Franchise fee for Café – Php 600,000
Franchise Fee for Burger Station – Php 200,000

 
Inclusions:
Use of proprietary marks and trade name
Evaluation and site approval
Franchisee and Staff training
Procurement Program
Opening assistance
Operations manual on loan
Development and research

 
Big Joes Franchise Initial term:
8 years for Café
5 years for Burger Station

 
Renewal term:
8 years for Café
5 years for Burger Station

 
Renewal Fee:
For Café – 25% of then charged franchise fee
For Burger Station – 25% of then charged franchise fee

 
Capital requirement:
For Café –  Php 4,000,000
For Burger Station – Php 700,000

 
Royalty Fee:
For Café – 5% of Gross Sales
For Restaurant – 5% of Gross Sales

 
Minimum Required Space:
For Café – 100 square meters
For Restaurant – 8 square meters

 
The ideal franchisee candidate is a person who has a real passion in handling a successful business, enjoys working with a team and the public. ROI is estimated at 2 and half years depending on the location, sales and the franchisees/management and the staff's way of handling the business. The applicant franchisee should be the one to search for a feasible location, subject for evaluation and approval of Big Joes Management. Prior to the grand opening, the company will be sending a representative to assist the franchisee in equipment ordering, inventory, and preparations for the grand opening of the outlet. After signing the agreement, it will take about 3 to 4 months in average before the new outlet is open for business. This period allows for the deigning of the outlet, layout, construction and training program as well.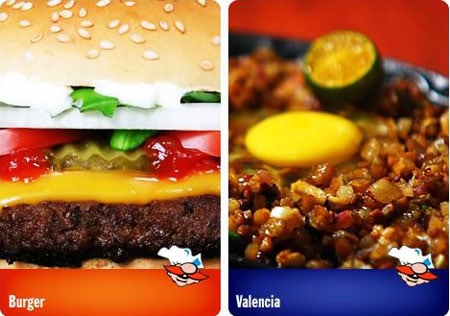 The Step by Step Process to Owning a Big Joes Franchise: 
Submission of a letter of intent with supporting documents like pictures of the proposed location, floor plans, etc. to this address:
Gerald Tan Concha
7/F RBR Corporate Center, Rizal Ave.,Dipolog City
A meeting with the business development group will be set up to learn more about the proposed location.
Inspection and evaluation of the proposed location.
Feasibility study will be conducted.
Signing of the Franchise Agreement if the location is approved.
Setting up of the Outlet.
Franchisee and the required staff will undergo training.
Opening Assistance will be received by the franchisee.
Grand Opening of the new Big Joes outlet!
Contact Details 
If you want more information regarding the Big Joe's Franchise, get in touch with them through any of the following contact details:
Website:  www.bigjoescafe.dmc.edu.ph, www.bigjoes-cafe.com
Email: gerald_concha@yahoo.com
Phone Nos.: (065)212-3025, (065)212-4111
Fax Nos.: (065)212-4539
Address: Big Joe's Cafe, Gen. Luna St., Dipolog City, Philippines
Jack is a self-made entrepreneur, who actually started out in the Military, then worked for the Government for a few years, until he finally made that bold step and started out his own online and offline businesses. He's never looked back ever since, and hasn't been happier…