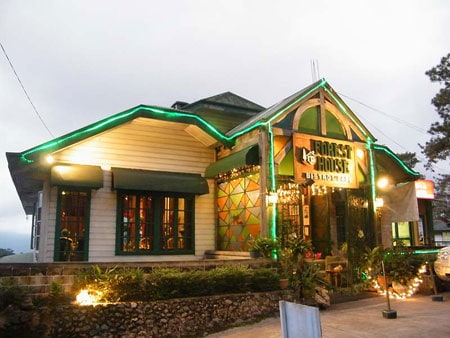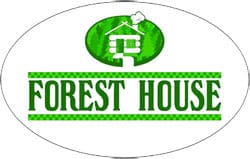 Fall in love with Forest House's very relaxing ambience, nature at its best in the city of pines!  It is located along the Loakan road, leading to the Philippine Military Academy and Baguio Airport. Feel the warm welcome of a country home, a garden in the forest with a very cool and crisp weather, while enjoying a sip of authentic Baguio coffee, what is not to love? Customers who want to escape the reality of life and would like to have a breather make sure to visit the place to experience real tranquility. Being very close to nature, the fresh air, the very nice landscape almost delicious cool country breeze, a real paradise – is something really priceless nowadays.
The service being offered and the menu selection, both local and international are something that people keep coming back for more! Indeed, a trip to Baguio City would not be complete without dropping by this garden in the forest! Forest House Franchise is offering hard working entrepreneurs to bring and spread one of the highlands' finest to whatever city they live in. Join them in the success they have been experiencing for years now!
Forest House Menu:
Forest House Homemade Bagnet
Quesadillas
Seafood Gambas
Wild Mushroom Cream Soup
Potato Cheese Chowder
3 Dip Forest House Salad
Tossed Green with Shrimps and Fruits
Lengua con Setas
Korean Beef Ribs
Forest House Wine Sauced Chicken
Herbed Chicken Kebab
Chicken in Cashew Chili Garlic Sauce
Lamb Riviera
Baby Back Ribs
Twin Pork Chops in Apple Sauce
English Fish and Chips with Tartar Sauce
Prawn Thermidore
Grilled Porterhouse
Fillet Mignon
Sisig, Sinigang, Binagoongan, Pinakbet and with Chicken Adobo Bagnet
Pasta
They also serve dessert, Family Feast (group menu), and Buffet Packages to choose from.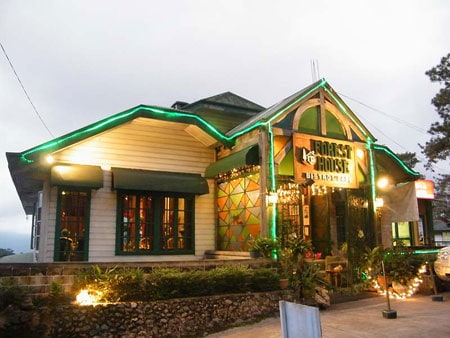 Forest House Franchise Information
Franchise Fee:   Php 500,000

 
Inclusions:
Trade Name and Proprietary marks use
Site evaluation and approval
Construction supervision
Training Program for Franchisee, Management, Kitchen Crew and Service Crew
Procurement program
Marketing assistance
Pre-opening assistance
Grand opening assistance
Post opening assistance
Operations Manual
Research & Development

 
Franchise Agreement: 5 years
Renewal Term: 5 years
Outlet Investment: Php  4,500,000 to Php 6,500,000 in estimate
Royalty: 5 % of gross sales
Required space: minimum of 200 square meters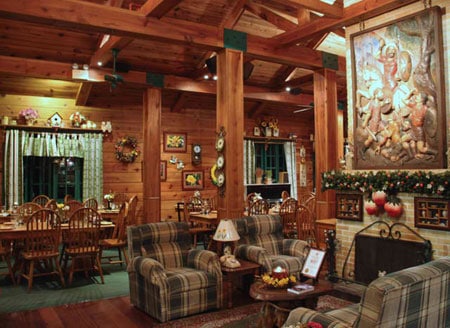 What are Forest House Franchise Benefits?
Business system utilization
High quality menus and food service
Business venture that is proven profitable
Reputable brand and name recognition
Effective Field Service
Promotional assistance
Operational support will be on-going

 
Steps on how to own the franchise
Submit the Form from this link to receive Franchise Kit: http://www.rkfranchise.com/wefranchise/foresthouse/index.htm
Submit the Letter of Intent and the Questionnaire.
The Corporate Company of Forest House will be evaluating the application.
The applicant will be invited over to discuss the Franchise details further.
The applicant will receive the Franchise Agreement sample.
Inspection and evaluation of proposed site, signing of the Memorandum of Agreement if needed.
If the proposed location is approved, signing of the Franchise Agreement will follow.
Setting up of the new outlet.
The franchisee and required staff will undergo training.
Opening assistance will be received.

Grand Opening of the new franchised outlet!
Contact Details
Interested in getting a Forest House Franchise, you may get in touch with them through any of their contact details below:
Website: foresthousebaguio.com, www.rkfranchise.com/wefranchise/foresthouse/index.htm
Facebook Page: www.facebook.com/foresthousebaguio
Tel. Nos.: (074)447-0459, (074)304-4553
Address: FOREST HOUSE, 16 Loakan Road, Baguio City, Philippines
Contact them also through RK Franchising Consultancy: 
Manila Branch:
Email: rk@rkfranchise.com, rkfranchiseconsultancy@yahoo.com 
Phone nos.: (02)912-2946, (02)912-2973, (02)955-0734
Fax no.: (02)911-1966, (02)912-2973
Cebu Branch:
Email: rkcebu@gmail.com
Phone nos.: (032)253-5010, (032)254-0473
Address: RK Franchise Consultancy Inc., G/F Minnesota Mansion, 267 Ermin Garcia St., Cubao, Quezon City, Philippines
Jack is a self-made entrepreneur, who actually started out in the Military, then worked for the Government for a few years, until he finally made that bold step and started out his own online and offline businesses. He's never looked back ever since, and hasn't been happier…