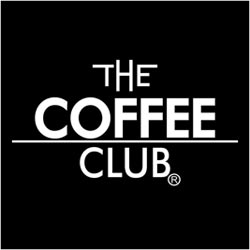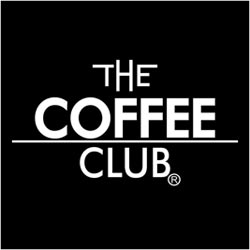 This establishment is Australia's biggest home-grown café group with more than 340 outlets all over Australia, New Caledonia, New Zealand, Thailand, and China, employing over 6,000 staff and serving more than 40 million cups of coffee annually. The Coffee Club's first store ever was opened in November 1989 at Brisbane's Eagle Street Pier. Ever since, it has expanded to more than 300 outlets. The company is an established household name and it is the most preferred venue for millions and millions of coffee loving people al throughout the Asia Pacific. The Coffee Club's vision is to be a global leader in retail and franchising as well. It is not only well known for its delicious and fresh coffee, but great service as well.
The Coffee Club Products
Karma Cups – collectable cups that are said to be the cup that keeps giving.
Signature blend 1kg bag of coffee beans – this medium dark roasted quality coffee beans, produce a full bodied and delicately rich smooth tasting coffee.
The coffee club tea – available in peppermint, chamomile, earl grey and herbal infusion flavours.
Coffee syrups – choice of vanilla, Irish cream, hazelnut, caramel and white chocolate.
The coffee Club also serves a great selection of starters, open grills, gourmet wraps, healthy salads, light meals, quality mains and kiddies meals.
Meals
Heavenly crepes
Eggs Benedict with Sauteed Spinach & Mushroom
Mushroom Feta and Spanish Linguine
Lemon, Pepper, Calamari & Chips
Club Nachos
Chicken & Bacon Club Sandwich with Chips
Chicken fillet Burger
Beer Battered Flathead & Chips
Lean Ham & Pineapple Gourmet Sandwich with Chips
Smoked Salmon & Cream Cheese Sandwich
Chicken & Avocado Open Grill
Drinks
Premium Leaf Tea
Café Latte
Flat White
Long Black
Cappuccino/Muggucino
Affogato
Short Black
Hot Chocolate
Liqueur Coffee
And a whole lot more!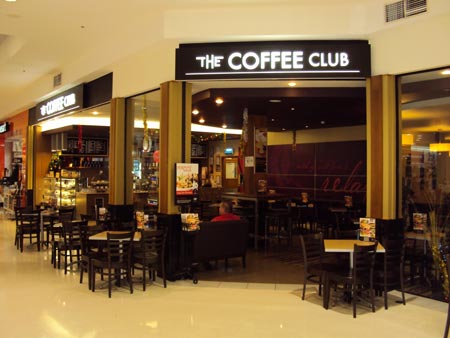 The Coffee Club Franchiseis one of Australia's well renowned and leader in the food and beverage industry. For 25 years, it keeps providing high standard of customer service and quality food and drinks. It is sharing the good business opportunity and a chance to own a reputable brand with a strong network support to interested individuals.  As part of the successful business, The Coffee Club prefers franchisees who are hands on from staff recruiting to making coffee and serving customers as well as stock ordering to name a few.
The Coffee Club Franchise Application Process
Application/Enquiry – go to the "Application Tab" here: www.coffeeclub.com.au and fill up the online form.
Meeting and presentation – detailed explanations of the franchisees' obligations, responsibilities and other important information about The Coffee Club.
Follow up meeting – further discussions of the franchise term.
Due Diligence
Application completion – submission of franchisees' formal ID, Assets Statements etc.
The franchise will be approved this stage.
Franchise deposit
Legal Process
Training.
Grand opening.
Application forms can be downloaded from this link: http://www.coffeeclub.com.au/franchising/expression-of-interest/
Go to this link to submit expression of interest: http://www.coffeeclub.com.au/franchising/Sites/
The 3 Range of Store Models
Café Bar Restaurant (CBR) – sit down restaurants with full table service. Capital Investment will be around $650,000+.
Club – smaller outlet that offers light meals, cakes and drinks. It offers counter service and usually located in busy malls, by far it is the most popular among franchisees. To avail of this service, you must prepare $500,000+ as a capital investment.
Kiosk – a capital of $450,000+ will be needed for this type of The Coffee Club Franchise.This store model focuses on light meals; barista made coffee and have counter service.
In general, franchise agreement lasts for 10 years with a possibility of 10 years extension. Depending on the franchisees' availability, the store will open 6 months after signing the franchise agreement.
Contact Details
To learn more about the Coffee Club Franchise, you may contact them through any of the following details:
Website:  www.coffeeclub.com.au
Facebook Page: www.facebook.com/tccau
Email: e.kokoris@coffeeclub.com.au
Phone Nos.: +61 7 3010 3000
Contact them also through U-Franchise:
Website:  www.ufranchiseasia.com/#!coffee-club-franchise-business/czs8
Email: franchising@u-franchise.com.ph
Phone No.: (02)634-0586, (02)634-3717
Mobile Nos.: 0920-983-0247, 0917-881-6999
Address: Unit 2807 Jollibee Plaza, F. Ortigas, Jr. Road, Ortigas Center, Pasig City, Philippines
Jack is a self-made entrepreneur, who actually started out in the Military, then worked for the Government for a few years, until he finally made that bold step and started out his own online and offline businesses. He's never looked back ever since, and hasn't been happier…