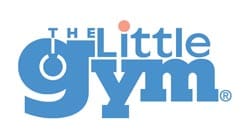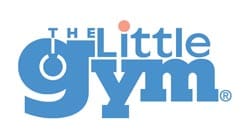 The Little Gym encourage children at their own pace, helps build their self-esteem they need to live successfully in life. It is a US franchised development and fitness centre for children from 4 to 12 years old. What services does The Little Gym offers: gymnastics, skilled instruction in motor skills development, beginner's karate and sports skills development. The aspects of a child's development objectives in The Little Gym: socialization skills, good listening, cognitive, strength, muscle tone, flexibility, motor skills, rhythm and balance. The company started in 1970, and ever since then, it has continued serving children and provided the foundation they need in growing up in its non-competitive programs, that are taught in a safe and fun nurturing environment.
Its unique and integrated approach sets it apart from the rest. The Little Gym is different from a Day Care, indoor playgrounds and children's playtime franchises. It is modelled upon careful academic research, and is curriculum based. More than a playtime for children, the integrated programs are designed to ensure that children are getting individual accomplishments, while building their skills, and positive attitudes they need as foundation to building better lives in the future. For more than 25 years, parents have been entrusting their children's development in The Little Gym. In the Philippines, The Little Gyms are owned and operated by Just For Kids Inc. It has 3 branches, namely: Alabang, Makati and Pasig-Mandaluyong cities.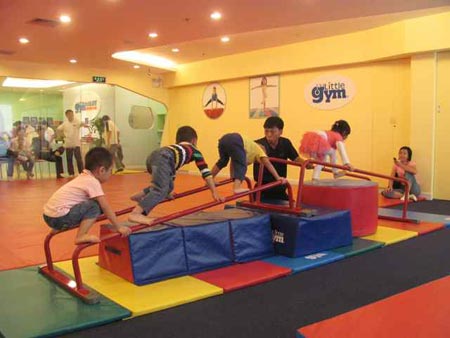 Programs and Classes
Parent-Child (4 months to 3 years)
Gymnastics (3 to 6 years)
Gymnastics (6 to 12 years)
Sporting Skills (3 to 6 years)
Karate (4 to 12 years)
Dance (3 to 12 years)
Wonder Kids Club
Curriculum
The Little Gym has been named by "Parents Magazine" as Number 1 place to host children's birthday parties. During vacation times, The Little Gym offers seasonal camp for children so they can spend their fun times free from the summer heat or winter chills. There is a program for every age bracket, again, these camps are a combination of skill building for children and yes you guessed it, fun!
The Little Gym Franchise strives to offer a good opportunity which is a foundation to success to interested entrepreneurs who have the passion to help children achieve their potential as they grow up. The company provides innovative resources and comprehensive support for the new owners and members of its family. The international headquarters is the one responsible in providing the powerful tools and assistance the franchisees need to succeed in the business.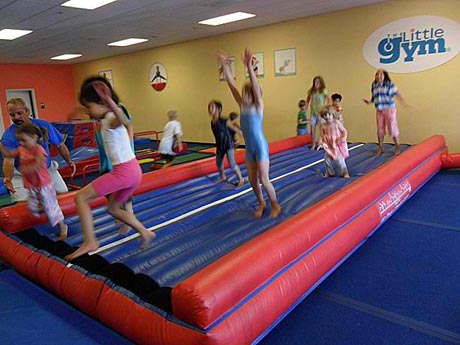 The 5 Steps of Awarding The Little Gym Franchise
Call the franchisor representative at: 1.888.228.2878 or fill out the form found here: http://www.thelittlegymfranchise.com/Pages/ownership-process.aspx
The Franchise information will be emailed to the applicant to review, and a form to complete.
After the qualifications have been reviewed and both parties agreed to continue with the process, the applicant will then be invited over to The Little Gym corporate headquarters in Arizona USA to spend a day. The purpose of the visit is to get the overview of the company and meet the executive and senior management teams.
The Franchise Disclosure Document will then be provided to the franchisee to review.
A notification about the franchisor's decision will be received a few days after the visit.
Advantages of The Little Gym Franchise
A solid foundation to get the franchisee to a great start
Hands-on training (regional, real-life-in-gym sessions and online refresher courses)
Pre-opening training conducted in a 3, 000 square foot training capacity and a 5 day internship wherein the franchisee can practice his/her skill in a fully operational gym
On-going training support
Financial Services
Consultant Team
Curriculum Development
Marketing Support
Human Resources
IT Services
Real Estate Services
Franchise Details
Total Investment: $157,500 – $394,000
Franchise Fee: $49,500 – $69,500
Royalty Fee: 8%
Term of Agreement: 10 years
In terms of financing the franchise, The Little Gym works with Small Business Administration (SBA) funding as well as non SBA lenders and can assist the franchisees in securing a loan needed to start up the business. 
Contact Details
If you want to learn more about the Little Gym Franchise, contact them through the following:
Website: www.thelittlegym.com.ph
Facebook: www.facebook.com/pages/The-Little-Gym/115178565947
Phone No.: 1-888-228-2878
Jack is a self-made entrepreneur, who actually started out in the Military, then worked for the Government for a few years, until he finally made that bold step and started out his own online and offline businesses. He's never looked back ever since, and hasn't been happier…