One of the advantages that Hortaleza Salon wants to share franchisees is its years of experience in being a pioneer in the beauty product retail industry as well as hair salon business. The franchisees will enjoy taking the full advantage of the company's proven and tested success in its business system and operations such as the following: design, construction and layout, merchandising, advertising, accounting, customer service, on-going training program to ensure the franchisees keep up with the latest technology and trend, on-going assistance and reputable brand recognition that keeps growing day by day. The popular products that Hortaleza Salon provides are known for their good quality and renowned brand names. Some of the products it offers are: Nail Polish and nail accessories and tools, Hair treatments, Wigs, beauty soaps, Shampoo, Conditioners and a lot more beauty essentials.
You will find a Hortaleza branch in: Mandaluyong City, Baguio City, Imus Cavite, Kamuning Quezon City, Pritil Tondo, Malibay, Olongapo, Bicutan, Quiapo, Sucat, Calamba, Sta. Cruz, Laguna, San Pablo City, Lucena City, Makati City, Paco Manila, and Dagupan City among others.
One of the benefits of owning a Hortaleza Salon Franchise is the services that are sought after such as the following:
Hair Cut (with Shampoo and Blow dry)
Hair Colour
Colour Spa
Cellophane
Henna Wax
Hot Oil Treatment
Hair Spa
Perm
Hair Relax
Hair Rebonding
Hair Resurrectant
Foot Spa
Manicure and Pedicure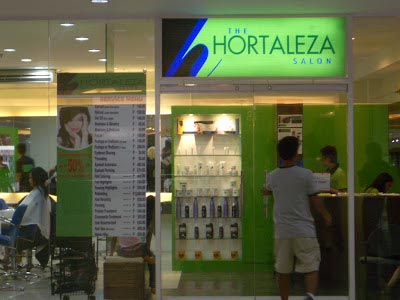 What are the advantages of the Hortaleza Salon Franchise?
Brand name recognition
Wide variety and good quality of the name brand products
Php 150,000 Franchise Fee (Promo)
Recession proof business (growing demand)
Royalty fee is low
Low advertisement fees
Store Investment is low at Php 1,200,000
Relaxing, inviting, friendly and cozy ambience
The retention rate and customer repeat rate is quite high
Operational systems that are proven and tested to be successful as well as purchasing and inventory
The initial and on-going support is tremendous
Extensive training program for staff
On-going research of products by the head office
In-store promotions which keep customers coming back is very favourable
Excellent margins
Contractor assistance as well as store lay-out plans
For interested entrepreneurs who have the passion for the beauty industry and willing and able to join Hortaleza in continuing it service to the Filipino people, fill up and submit the confidential questionnaire to be found on this link: http://www.rkfranchise.com/wefranchise/hortaleza/index.htm
Contact Details
If you need more information regarding the Hortaleza Salon Franchise, you can contact them through RK Franchising Consultancy:
Website: www.rkfranchise.com/wefranchise/hortaleza/index.htm
Manila Branch:
Email: rk@rkfranchise.com, rkfranchiseconsultancy@yahoo.com 
Phone nos.: (02)912-2946, (02)912-2973, (02)955-0734
Fax no.: (02)911-1966, (02)912-2973
Cebu Branch:
Email: rkcebu@gmail.com
Phone nos.: (032)253-5010, (032)254-0473
Address: RK Franchise Consultancy Inc., G/F Minnesota Mansion, 267 Ermin Garcia St., Cubao, Quezon City, Philippines
Jack is a self-made entrepreneur, who actually started out in the Military, then worked for the Government for a few years, until he finally made that bold step and started out his own online and offline businesses. He's never looked back ever since, and hasn't been happier…