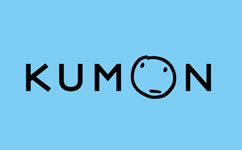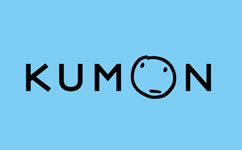 Out of Toru Kumon's (founder of Kumon) love for his son, Kumon was born. Everything began when the founder's son had a difficulty in his Math lessons in school. Since Toru Kumon was a High Scool teacher, he designed Math worksheets for his son to use in his studies. It was trial and error at first, but he finally perfected a way to develop his son's Math skills which also made his son's abilities in academics improved. Toru Kumon thought of using the method he used for his son, to his neighbours. He used to invite them over to study at his home. In 1958, he decided to put up an office for this. Since then, the number of Math students at Kumon has rapidly increased. The establishment was first known as Osaka Institute of Mathematics, but later on changed to Kumon Institute of Education Co., Ltd. Way back in 1983.
Due to its success, Kumon wished to spread the knowledge globally, and so it happened. Toru Kumon wanted to help every individual to discover and reach their own potential, and to develop their abilities at the same time. As of March 2014, Kumon has 4,270,000 enrolees worldwide. Its branches are as follows: Australia, Singapore, Japan, USA, and more.
The Kumon Method
Individualized instruction – Kumon has an individual approach in learning method which allows every student to study at his/her own comfortable level. Available for all ages.
Self-Learning – the establishment encourages students to learn on their own pace, think, decide, and do the work sheets and exercises on their own.
Small Step Work Sheets – the work sheets are engineered to take the students from easier problems going up to the harder ones to enable the student to study at the right level for him/her and also, it enables them to advance with no issues through the Kumon program.
Role of the instructor – the instructor has the ability to discover the potential of each student and lead them to the right system that will enable them to enhance their academic ability by being given the appropriate and effective support they specifically need.
Kumon Franchise is perfect for candidates who have the passion and enjoy working with children and educating them. The candidate must be a College Degree holder, a teaching background would be an advantage but not required, must have the adequate capitalization for the development of Kumon. The franchisee must be hands on in the business and should be fully committed to Kumon, preferably present about 6-8 hours daily. 
Capital Requirements in Developing Kumon
$ 70,000 – liquid capital
$ 150,000 – net worth
Kumon is committed to support the franchisees in every step of the way.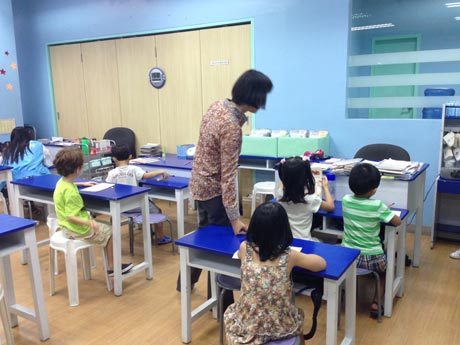 First Phase of the Franchise Process
Completion and submission of the franchise application.
Attending a two-hour Franchise seminar and completion of a Math, Reading and Written proficiency assessment.
Participating in an initial interview (via telephone) with the franchise recruitment manager.
The candidate will be invited over for an in-person interview with the general manager.
Candidate should be proficient in math and reading.
Receipt and review of the Kumon Franchise Disclosure Document.
Provision of proof of citizenship or permanent residency (Permanent Resident Card).
Provision of proof of assets.
Participating in a more in-depth review of net worth (including proof of funding.)
Processing of credit background check.
Providing results of the criminal records check.
Receipt of the final approval and an invitation to the franchisee training/Kumon Instructor Development Program.
Commencement of the franchisee training/Kumon Instructor Development Program.
(A thirteen-day training program, takes place at Kumon University in Teaneck, New Jersey, for a5 months)
Approval and evaluation proposed of site.
Finalizing the lease for the approved site.
Signing of the Franchise Agreement.
Kumon recommends that the retail location of the centre must be at a minimum of 1,200 useable square feet. The minimum lease term is 5 years. Kumon Franchise has a much lower start-up cost compared to other supplemental learning franchises.
Assistance the Franchisees Receive
Continued review of student learning materials
Internal communications and customer communications
Continued training programs
Regular meetings and seminars
If you think you will qualify for a successful Kumon Franchise candidate, click on this link to start the application process and learn more: https://www31.myfranconnect.com/kumon/leadQualificationDetails.jsp
Contact Details
If you're interested with the Kumon Franchise, contact them through the following:
Website 01: ph.kumonglobal.com
Website 02: virtualbrochure.kumonfranchise.com/welcome.html
Facebook: www.facebook.com/kumon
Phone No.: 855-KUMONUS (855-586-6687)
Address: NORTH AMERICAN HEADQUARTERS, 300 Frank W. Burr Blvd., Suite 6, Teaneck, New Jersey 07666
Jack is a self-made entrepreneur, who actually started out in the Military, then worked for the Government for a few years, until he finally made that bold step and started out his own online and offline businesses. He's never looked back ever since, and hasn't been happier…