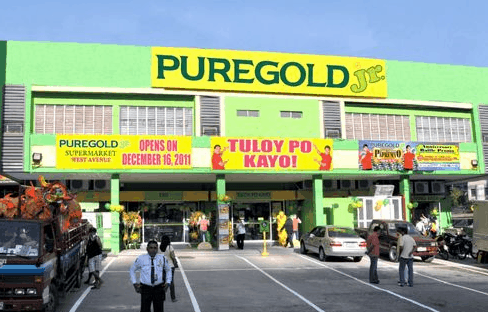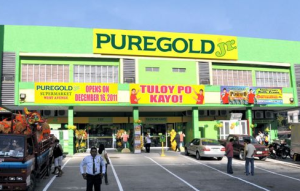 Supermarket chain Puregold Price Club Inc. is planning to put up more branches starting in the 1st quarter of year 2015 due to its Philippine expansion project, reported by its vice president for operations Antonio de los Santos. Its first branch opened in Shaw Blvd. in Mandaluyong City way back in 1998. The store is offering a vast selection of various products from groceries all the way down to furniture and appliances at very affordable prices. Due to the store's excellent customer service and very affordable price, it has been an instant hit especially to consumers who own small/medium/big grocery stores/retail stores. Since it started, Puregold has proven its significance in the Philippine's retail industry. Nowadays, Puregold is one of the giants when it comes to the country's retail industry owning more than 200 stores nationwide.
Puregold Facts
• # 1 Retailer in the Hypermarket Format
• # 2 Retailer
• 225 + Stores nationwide
• More than 1,500 Suppliers and Trade Partners
• Over 30,000 Employees
• Over 230,000 Sari-Sari Stores (and Small Businesses) Served
• Over 400,000 square meters of Building and Retail Space
• Over 600 Million Sales Transactions
Store Formats
Price Club – offering a vast selection of general merchandise with a full service supermarket (with wholesale).
Junior – a smaller neighborhood outlet that offers limited variety of general retail merchandise (with no wholesale operations)
Extra – offering a very limited variety of goods at discounted prices.
The retail chain is looking to set up new neighborhood stores around Metro Manila and Luzon area, they would be customized and shall have items that will meet the demands of the particular target market. These will be pilot stores, depending on the outcome; Puregold may open more neighborhood stores in the near future.
By end of September this year, Puregold's net income has reached P3 billion, which is 13.8 percent higher from the P2.64 billion recorded during the same period in 2013.
I am a content writer who is goal-oriented and passionate in what I do. I use my hard outer shell to guard me against deception and betrayal. The moment I start, I rarely look back. I strive hard to live up to the high expectations that others expect from me.