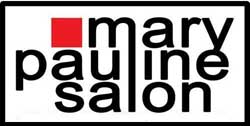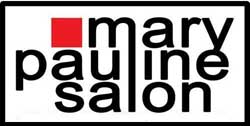 Most of us go to the salon to pamper ourselves. We need to release some stress and tension after a hard day at work or a busy week at the office. Some of us consider it as a form of relaxation and rejuvenation. We get our hair cut, our nails done, and our bodies massaged.
The Mary Pauline Salon Group franchise is the fastest growing chain of hair and beauty salons in the country.
They aim to provide the highest quality of service at affordable prices. You get more than what you paid for.  They are quickly gaining a reputation for providing quality hair care services.  It includes cuts, perms and colour as well as other beauty services to different costumers. Their prominent clientele includes movie and television personalities, business executives and professionals. Quite simply, their goal at all of their salons is to provide their clients with good quality, warm service and extraordinary style.
With multiple salons throughout Manila and more branches to open soon, they provide a wide range of services.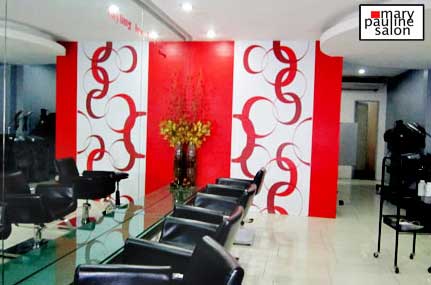 Some of them are:
Haircutting
Styling
Hair colouring
Texturizing
Different hair and beauty treatments
They have professional stylists to attend to your needs and tastes. They also have other stylists who continually practice their skills under the guidance of their senior staff to keep up with all the latest styles and trends.
Mary Pauline Salon Franchise Information
For Express (CLASS B or C clients)
The franchise fee is Php 200,000. It includes the use of name and training for the creative team
For Regular (CLASS A clients)
The franchise fee is Php 500,000. It includes the of use of name and training for the creative team, the setup of the accounting program, the salon equipment needed, and the salon management training
The Mary Pauline Salon Franchise Package includes:
8 seater salon for 80 square metres
Salon Equipment which includes the following:
1 Steamer
1 dryer
4 Blow dryers
2 Hot irons
50 pieces of towels
2 Trolleys
8 pieces uniforms for junior stylists
Products worth Php 10,000
Hiring of 2 senior stylists, 4 junior stylists and 1 receptionist
Salon operating system
Training of salon staffs which includes the receptionist, senior stylists, junior stylists, and manicurist
Contact Details
For interested parties, you can contact them at:
Website: marypaulinesalon.com.ph
Email: franchise@marypaulinesalons.com
Phone No. (02)556-0426
Mobile No.: 0917-852-2788, 0927-528-0931
Jack is a self-made entrepreneur, who actually started out in the Military, then worked for the Government for a few years, until he finally made that bold step and started out his own online and offline businesses. He's never looked back ever since, and hasn't been happier…