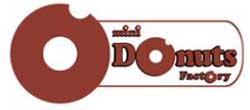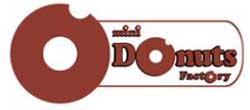 It goes without saying that everyone, if not all, loves donuts. We savor the sweetness they bring and some of us even consider it as our comfort food. We just love trying out different flavours – some are plain while some are topped with different toppings and fillings. Our parents are probably the reason why we got into it as they tend to bring us these delectable delights home after a hard day at work.
That's why some are jumping into franchising a Mini Donut Factory. It's not that expensive to do so but the rewards are quite generous. Globally, it's among the top 100 franchises that people get into. The main reason is everyone loves it and it has proven itself as a profitable venture. The start up capital needed is cheaper than some franchises. It's a make your own donut type of factory and people of all ages will surely love it.
Some of their popular flavors are: Plain Sugar, Cinnamon, Mocha, Chocolate, Cookies & Cream, and Strawberry. Toppings also vary and include Chocolate Droplets, Candy Sprinkles, Mini Nips, Strawberry & White Chocolate Droplets, and rice crisps. They also have different kinds of syrups which are Chocolate, Strawberry and Caramel added to it is Chocolate. If that's not enough reason for you to jump into the business right away, I don't know what is.
Miguelitos International Corporation is behind the brains of franchising a Mini Donut Factory.  They have introduced it in the market in its 7th year. They are one of the leading companies in the franchising industry. Their portfolio includes franchising, manufacturing, and retailing of machines. They are now serving nationwide with at least 8 franchising concepts. They started with a simple machine in Paco Manila and they're reaping the fruits of their labor now. Here's a quick guide on how it usually works out and how they help you start up with the franchise.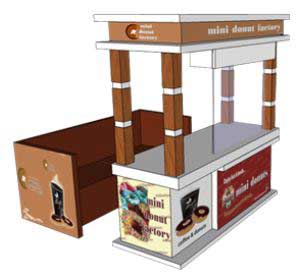 Just how long does everything need to be before I open my Mini Donut Factory Franchise?
It usually just takes roughly 3 to 4 weeks. The time given includes the processing of your own business permit, equipment and materials preparation, building your foodcart, and the training of your crew and you, the franchisee.
This sounds interesting! Can I own multiple franchises?
They can own as many as they can, provided they are able to pay the fees for the units and observe the standard operating procedures. 
Where are the franchises units usually located?
Everywhere! They are usually found in schools, malls, plazas, traffic areas, bazaars and during special events. The company can assure you that no two franchise outlets are located within 500 metres radius of each other so that the franchisee can realize just how much the return of his investments is.
How much will I earn out of this?
The profitability depends on highly where the location of the foodcart is. The average gross margin is at 50%.
What type of training is included in the package that they offer?
They conduct training for both the franchisee and the service crew a week before the grand opening. The crew will undergo 2 to 3 days of training for the whole operation of the cart and product handling within the company.
What products are going to be served at the Mini Donut Factory Franchise outlet?
All approved merchandise product. The franchisee is prohibited to sell any other food item other than the one specified by the franchisor.
Franchising a Mini Donut Factory starts at P300,000. Be a part of the team and start earning your way into success!
Contact Details
Contact them at:
Website: www.miguelitoscorp.com
Twitter: www.twitter.com/teammiguelitos
Email: miguelitoscorp@yahoo.com
Phone No.: (02)822-5028
Address: 8888 Marian Rd. 2 SMDP Parañaque City, Philippines 5028
Jack is a self-made entrepreneur, who actually started out in the Military, then worked for the Government for a few years, until he finally made that bold step and started out his own online and offline businesses. He's never looked back ever since, and hasn't been happier…