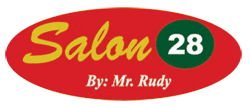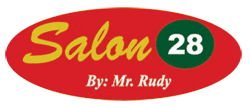 Salon 28 by Mr. Rudy Franchise is currently located at Pacita Complex in San Pedro Laguna. It is providing superior makeup and hair salon services among others. Its goal is to not only exceed costumer's expectation, but to provide great care and customer service at the same time. Professional service and quality results are always expected from the company as the associates are experts and have extensive experiences. It started in 2003, and through the years it has been renowned and gained recognition due to the excellence it provides costumers. The quality of training for staffs is maintained, as they are committed to offer only the best quality care the customers deserve. They even joined the Hair Olympics in France in 2010 to enhance their skills and expertise and to be able to keep up on the new and latest trends.
The salon is trendy and warm at the same time, staffs are friendly and provide personalized service for the customers as each and everyone has their own individualism that needs to be addressed. Customers will feel relax and rejuvenated and visiting the Salon 28 by Mr. Rudy will be a real bliss.
As a full service beauty salon, Salon 28 by Mr. Rudy provides the following services:
Hair (cuts, relax, rebond, digital perm, colors, shampoo, curling, conditioning, and a wide variety of other hair treatments)
Nails (manicures, pedicures, polish, sculptured nails, hand and foot spa)
Hair and Makeup (for Bridal, wedding packages, eyelash extensions and make-over for formal occasions)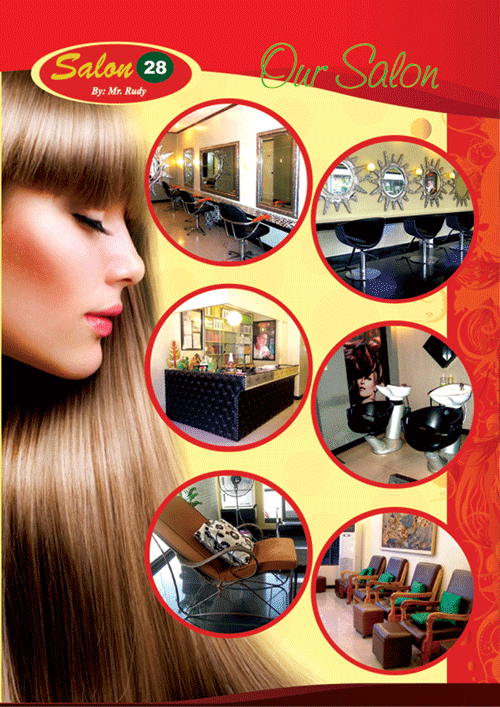 Salon 28 by Mr. Rudy branches
Rosa Laguna
Halang, Calamba
Crossing Calamba
The company's vision is to be the top service providers in the country as well as expand business through franchising. It is looking for qualified entrepreneurs who have the same passion as the company. The candidate must have real interest in the beauty industry and have the same aspirations as Salon 28 by Mr. Rudy.
Salon 28 by Mr. Rudy Franchise Details
Franchise Fee: P400, 000
Inclusive of:
Use of Trade Name and Proprietary Marks
Location Approval
Training Program
Procurement Program
Opening Assistance
Operations Manual on Loan
Research and Development
Total Capital Requirement – Php 1, 700, 000
Initial Term – 5 years
Continuation Fee – Php 12,000
Required Space – 50 square meters minimum
Steps in owning the Salon 28 by Mr. Rudy Franchise:
Fill up and submit the form to be found at this link and send it together with a letter of intent to the address given below: http://www.rkfranchise.com/wefranchise/salon28/franchise.php
The company will review the candidate's application.
The qualified candidate will receive an invitation for preliminary interview and discussion of the franchise details.
The Salon 28 by Mr. Rudy Franchise Disclosure Information will be presented.
Examination and approval of the proposed site.
Execution of the Franchise agreement.
Set-up of the outlet and training program will be conducted at this point.
Pre-opening and marketing assistance will be provided by the franchisor.
Grand opening of the franchised outlet.
Contact Details
Website: www.rkfranchise.com/wefranchise/salon28
Manila Branch:
Email: rk@rkfranchise.com, rkfranchiseconsultancy@yahoo.com 
Phone nos.: (02)912-2946, (02)912-2973, (02)955-0734
Fax no.: (02)911-1966, (02)912-2973
Cebu Branch:
Email: rkcebu@gmail.com
Phone nos.: (032)253-5010, (032)254-0473
Address: RK Franchise Consultancy Inc., G/F Minnesota Mansion, 267 Ermin Garcia St., Cubao, Quezon City, Philippines
Jack is a self-made entrepreneur, who actually started out in the Military, then worked for the Government for a few years, until he finally made that bold step and started out his own online and offline businesses. He's never looked back ever since, and hasn't been happier…