If you are looking for a one-stop beauty and spa center that is offering services that make use of organic products, hypo-allergenic and only the most innovative and latest technologies available, California Beau is the one. This is a spa treatment center that promotes best of health, good wellbeing and total relaxation and rejuvenation to boot. Only the skilful staffs are employed, who provides personalized and friendly treatment to every client old and new.
California Beau Services Include
facials
massages
slimming treatment
waxing
body scrub
hand/foot spa
paraffin treatments
threading
IPL, and a whole lot more
One of the treatments California Beau boasts of is wart removal sessions of the face, neck, or chest. Where the area is cleansed thoroughly first off, a cream will be applied as an anaesthesia. It uses electrocautery machine, it is a metal apparatus that eliminates unwanted, unsightly and bulging warts. The whole process lasts about an hour and is safe for all skin types. California Beau only proves that there is no magic needed in treating skin nowadays. Also, one of the best treatments it offers is slimming sessions. Each session lasts for 20 minutes, which is a painless alternative to liposuction with no recovery time needed at all. This procedure is suitable for both men and women. To do this, California Beau is using the Radio Frequency technology which breaks down the body's fat cells safely.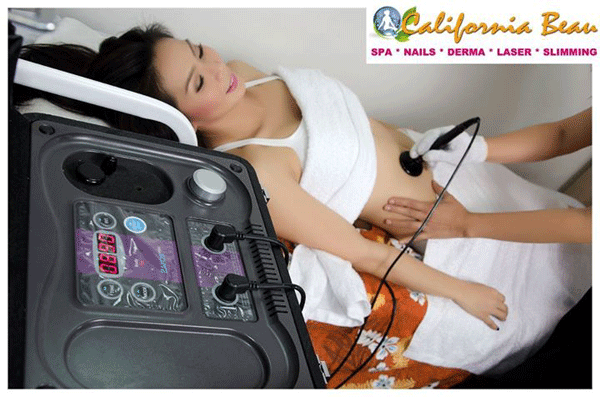 In this spa center, it is ensured that customers are comfortable with their own choice of treatment and get the exact results they want. They are completely friendly, supportive and suggest the best treatment for the clients. Once the loyal patrons enter the facility, they would instantly feel the warmth and the comfortable ambience will surely put them at ease at once.
California Beau Franchise is now open for interested entrepreneurs who have the passion for the beauty and wellness industry. The company suggests to find a good location with high foot count such as: ground floors of commercial buildings, malls, residential areas, and the like for good Return On Investment.
Contact Details
For California Beau Franchise inquiries, contact them at:
Facebook Page: www.facebook.com/californiabeau2012
Phone Nos.: (02)392-1995, (02)343-6940
Mobile Nos.: 0922-909-2839, 0921-268-3299, 0908-147-1988
Address: Unit 2-A 11th Jamboree St. cor. Kamuning Rd., Kamuning, Quezon City, Philippines
Jack is a self-made entrepreneur, who actually started out in the Military, then worked for the Government for a few years, until he finally made that bold step and started out his own online and offline businesses. He's never looked back ever since, and hasn't been happier…