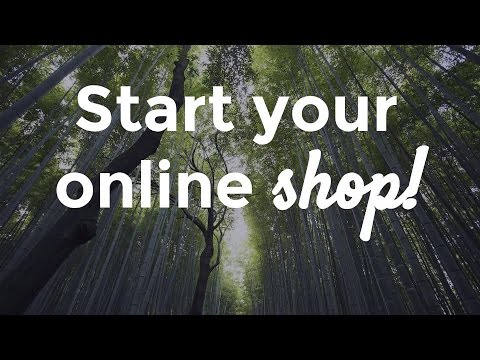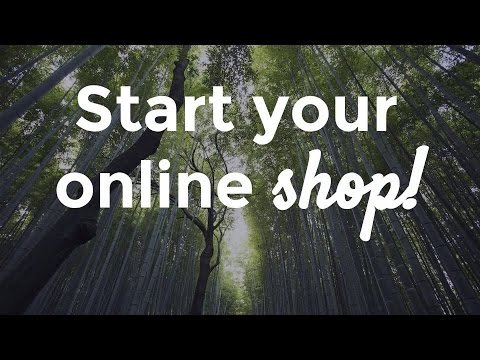 To pursue business opportunities online is tantamount to chasing the reality of your dreams. With the variety of the possibilities that you can be confronted with for an online business, one that can be taken into consideration is an online shop. Through the latter, you can take advantage of the internet and have it used as a selling platform for whatever products or services you have in mind.
In the rest of this post, you will know more about how to start your own online shop, and more importantly, the things that you can do to succeed in such. With stiff competition and with the changing demands in the market, it is important to proceed with caution. By keeping in mind the things mentioned, there is a higher likelihood of succeeding as an online entrepreneur.
Why Go Online?
Among other things, the most significant benefit on having your own online store is perhaps the fact that it has lower startup costs. Even if you do not have a lot of money, as long as you have a bright idea, it is easy to get started. The capital required will largely depend on the type of products that you will be selling.
Aside from less intensive capitalization, costs of operations will also be lower with an online shop as oppose to having a physical space for your store. This means that you do not have to pay rent or utility bills for the shop. All that you need is a good website that will serve as your selling platform.
Geographical reach is another benefit of having an online store, allowing you to have an expanded market. There is no geographical limitation with regards to your customer base, which means that you can have a bigger customer pool, and consequently, higher demand. This is tantamount into success and profitability in the long run.
First Things To Do
If your passion is to own an online clothing store, for example, such as insight clothing, then you should start the steps towards achieving your goal. If an online store is your choice for a small business to start in the Philippines, one of the first things that you have to do is to think of what you will be selling. Are you selling clothes, pastries, ready-to-eat food, artisanal products, handicrafts, or accessories, among others? Do your market research to be able to come up with the perfect idea on what will be most saleable in your area.
In line with what has been discussed in the paragraph above, it is important to be unique. You must come up with an offering that promises something new for your target market. This will make them interested and will make your market entry easier as against to offering products that are already being offered by your competitors.
Setting Up a Website
Once you already have the perfect idea on what to sell, the next part is perhaps the most crucial – designing the shopping website. In this case, hiring an experienced and skilled web designer should be done. The website will act as your online personality and it will be highly influential of your success.
Among others, the website of your online shop must be easy to use, providing the customers with a hassle-free online shopping experience. More so, it must also be able to offer complete information about what you are selling, such as its price and accurate description. Lastly, security is also critical to provide customers with the confidence that any information they share, especially when making payments online, will be secured and confidential.
Tips For Success
Before you even get started with the operations of your new online shop, it is important to first take care of all legal requirements, such as business registration. Regardless of how small your business is, you are responsible for abiding with the existing laws. Failure to comply with current regulations can result into bigger problems in the near future.
More than taking care of the aesthetics of the website, you should also pay attention to search engine optimization, which will make sure that your website will appear on top of search results. For instance, if you are selling organic soaps in Manila, your goal is to make sure that your store's website appears on top of Google search results when people type "organic soaps in Manila". SEO experts can help you make this possible.
In order to successfully reach your target customers and to outdo competition, you should also make use of social media marketing. This is going to be a cost-effective way for your business to gain awareness. You can use Instagram and Facebook, among others, to market whatever it is you are selling.
Because you are a new business, it will be challenging to build a name and gain the trust of customers. To do so, ask your first clients to post testimonials about the business and share it in your website or social media accounts. Through this, other people would know that your business is legitimate and that you are not a scammer.
Lastly, success will also be more apparent if you know how to manage competition. By studying what they do, what customer find better in them, and how they reach their customers, you will be able to learn a lot. Doing this can lead into sustainable operations, providing you with the guarantee that you will survive in spite of the competitive environment you are confronted with.
Summary
In sum, while an online shop is an excellent choice for business opportunities online, its success will all depend on your efforts and strategies. Think of the right product to sell, build an effective online selling platform, and reach your customers through SEO and social media marketing, among other strategies. By doing these things, you will find it easier to thrive in a competitive environment and build your own customer base.
If you already have an Amazon Shop – check out our post about 10 Amazon Seller Tools you should try out.
A graduate of Marketing Management who tried his luck with Sales and soon found himself writing for a living. He began as an Academic Writer before turning into online content and getting serious with his own blog. He daydreams of embarking on an exploration of what the world has to offer while finding inspiration to put his thoughts into writing. He currently contributes for WhenInManila.com. You can check his own blog at themusescamecrashing.wordpress.com.