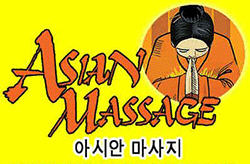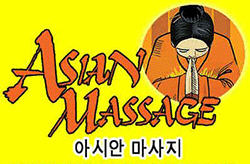 A registered company under the SEC and fully licensed by the Philippine Department of Health and a member of Philippine Association of Spa, Asian Massage Home Service and Spa Incorporated provides clients the most deserved time of relaxation and pampering after days of work. The company offers only the best quality service the country will ever experience. It goes out of its way to make every client special, recognized and important at all times. The cleanliness in the establishment is evident; clients will also feel comfortable and truly relaxed in its caring environment. Aside from providing the clients with the best price and value in quality day spa services, the staff provides courteous, prompt and efficient service too! Indeed, Asian Massage Home Service and Spa Incorporated is committed to offer only the best value in the country!
Due to its exemplary service, Asian Massage Home Service and Spa Incorporated has garnered numerous awards and recognitions:  establishment; Annual Awards for Business Excellence 2014, National Product Quality Excellence Awards 2013 -2014, 2005 No. 1 Massage Home Service in Metro Manila, National Shoppers Choice Annual Awards, Most Outstanding Massage Home Service, Star Brand Excellence Awards 2006, Most Outstanding Massage Home Service (Manila City Award), Philippine Quality Award for Business Excellent, No. 1 Massage Home Service (NATIONAL), 2006 National Shoppers Choice Award, Best Massage, Philippine Brilliance Awards.
2014 ASIAN MASSAGE MENU
SEOMYEONG MASSAGE USING JAPANESE MOGUZA 120mins (PHP900.00) ASIAN MASSAGE SIGNATURE WITH INDIAN EAR CANDLE 120MINS (PHP795.00)
QI' MASSAGE PACKAGE 80MINS (PHP1500.00)
ASIAN BALANCE 70 MINUTES (PHP495.00)
AROMA WELLNESS MASSAGE 1HR 30MINS (PHP595.00)
ASIAN HOT STONES 1HR 30MINS
YIN YANG HARMONISING MASAGE 1HR 30MINS (PHP595.00)
ASIAN FOOT REFLEXOLOGY 1HR (PHP400.00)
PHILIPPINE HILOT MASSAGE 1HR (PHP480.00 )
SWEDISH MASSAGE (PHP400.00)
SHIATSU MASSAGE (PHP400.00
PREGNANCY MASSAGE (PHP500.00)
THAI MASSAGE (PHP500.00)
TWIN MASSAGE (PHP700.00)
HEALING SANCTUARY SPA BODY TREATMENT
SPECIAL FACIAL TREATMENT
ASIAN CUSTOMISED FACIAL
02 MOISTURING TREATMENT WITH HYALURONIC AND COLLAGEN
ACNE TREATMENT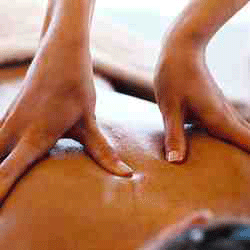 The first company to offer 24/7 legal and global standardized home service massage, Asian Massage Home Service and Spa Incorporated has over 20 branches located nationwide. The company is committed to offer its franchisees as well as guests only the best customer relation and high-quality services. It has been operating for 10 Years now in massage and spa business so it definitely has the higher standard and systematized system. Franchisees will not only profit from massage, spa, skin and salon services, it also offers branded products that franchisees can market and gain profit at the same time.
Asian Massage Home Service and Spa Incorporated Franchise Details
Company Started 2005
Member of Philippine Chamber of Cosmetics
Brand Recognition
Site Design and Construction Assistance
Marketing & Promotional Support Online
Marketing & Promotional Support Offline
HIGHER Standardized & Systematize System
97% Customer Retention Rate
Strong Leadership
Outstanding Training and Corporate Support
DOH Licensed MT
FDA Products Approved with Licensed to Operate
IPO Trademark of ASIAN MASSAGE
FILSCAP Music Licensed
Continuous training program
Legal & HR Department team to assist you
Sales & Marketing Team to assist you
Quality Products
24/7 Assistance to your day to day business
4 in 1 Package of services
Massage
Spa
Salon
Branded Products
Others Supplies Products Available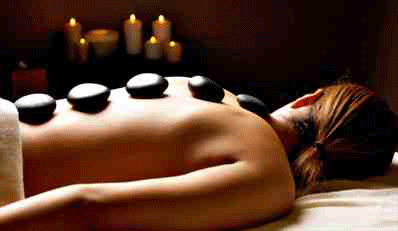 Asian Massage Home Service and Spa Incorporated Franchise Fee
Php 350,000 – Php1M (Massage and Spa depends on the City Area
and coverage services)
Asian Massage Home Service and Spa Incorporated Franchise Inclusion
Operational brand logo
Franchise Operations Manual
Free one month support and hands-on training to therapists and operators
Free five Gallons of Oil and Body scrub
Free five Bags of Asian Massage
Pre-opening Assistance
Architectural Design and Construction
Operational Support from Opening Team
Continuing Support through regular field visits and communication
40 Classical Korea, Japanese and Chinese Music
DOH Review Book
Marketing Materials Layout & Design
Additional Investment:
Leasehold Improvements
Furniture and Fixtures
Signage
Licensed/Permits/Registrations Fee
Continuous Fees
Fixed royalty Fee: Php5000/month (Maximum of 6 Beds) Additional Php500/bed
Advertising Fee Nationwide: Php2500/month
Franchise Terms: 5 years
Area Required: 80 sq2 to 200 sq2
Contact Details
Interested Franchise Applicants may contact the company at the following details:
Website: www.asianmassageph.com
Facebook Page: www.facebook.com/asianmassageph/
Email: asianmassageph@gmail.com
Mobile No.: 0917-812-5836
Main Office Address: : GF Golrich Mansion Bldg. 4658 Cuangco Street Corner South Super Hiway, Brgy. Pio Del Pilar Makati City Philippines 1200
(Please email your letter of intent with your preferred location.)
I am a content writer who is goal-oriented and passionate in what I do. I use my hard outer shell to guard me against deception and betrayal. The moment I start, I rarely look back. I strive hard to live up to the high expectations that others expect from me.